Max Verstappen Known For His 'Selfishness' on Track Called As Great Personality By Manchester United Boss Erik Ten Hag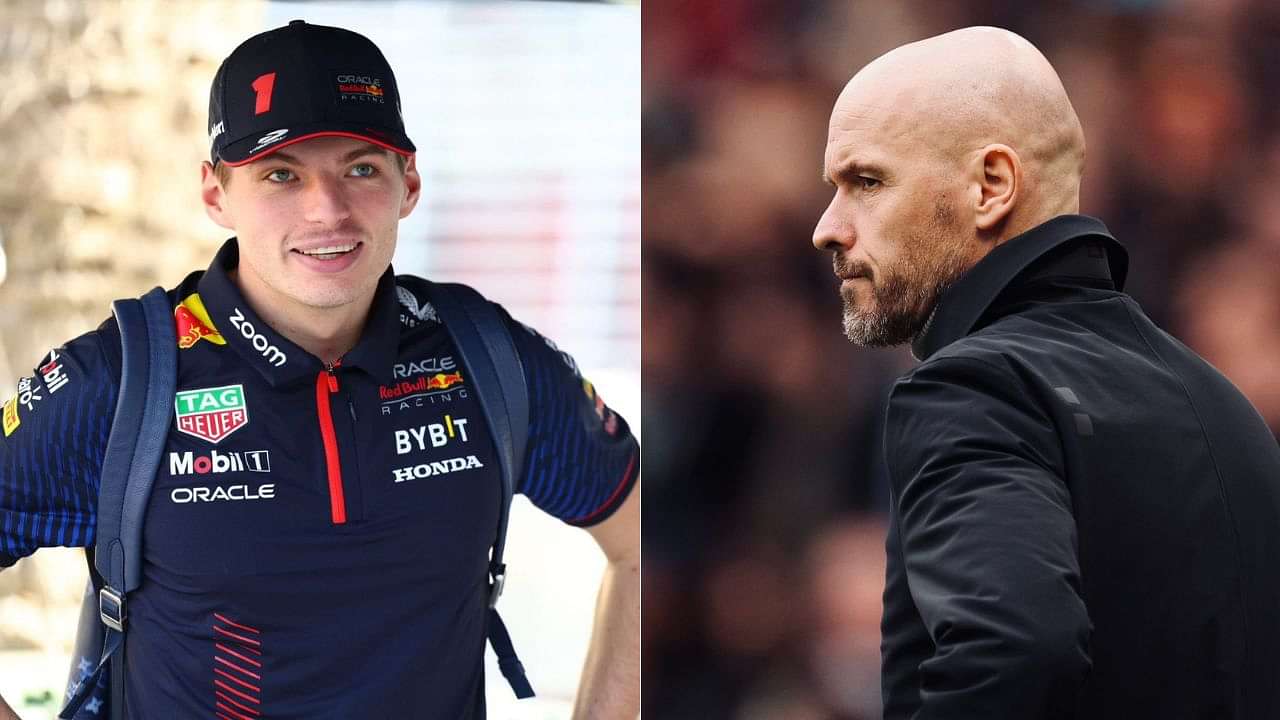 Manchester United coach Erik ten Hag has backed fellow countryman Max Verstappen to win a third consecutive title this season. The 25-year-old became a double world champion last year after he beat Ferrari's Charles Leclerc and his Red Bull Racing teammate, Sergio Perez, to the title.
After dominating last year's campaign, Verstappen and his team seem to have begun preparations for the 2023 season in perfect fashion. The Dutchman and Red Bull Racing dominated pre-season testing in Bahrain last weekend and looked in the best shape to defend their titles this year.
'We're so proud of him': Erik ten Hag on Max Verstappen
A few days after he led Premier League giants Manchester United to the EFL Cup, Erik ten Hag took some time to praise fellow countryman Max Verstappen.
Loading embed tweet https://twitter.com/footballdaily/status/1631344578933542912?ref_src=twsrc%5Etfw
Ten Hag referred to the 25-year-old as a 'good driver' and one with a 'great personality'. He added that Verstappen is a winner and has shown that with his 'massive performances.'
For this reason, the Dutch manager is confident that Verstappen can once again become the world champion this season. Ten Hag concluded his remarks by stating that the Dutch people are 'really proud' of Verstappen in the Netherlands and that they wish him good luck for the season and to win the world title again.
Also Read: McLaren Warned of Squandering F1's Next Max Verstappen in Oscar Piastri
Verstappen heads into 2023 on the back of a record-breaking season
After winning his maiden world title in 2021 by the narrowest margins, Verstappen carried on his form in the 2022 season and dominated it completely. The Dutchman won a record 15 races in the season and also scripted the record for scoring the most points in a single campaign (454).
Loading embed instagram https://www.instagram.com/reel/CpSJCpHIyUw/?utm_source=ig_embed&utm_campaign=loading
His dominance was such that he beat Ferrari's Charles Leclerc (308) by a whopping 146 points. Meanwhile, Sergio Perez finished in third place with 305 points in the other Red Bull.
Following such a dominant season last year, Verstappen and Red Bull Racing hope to carry the same momentum into this season, beginning with the Bahrain Grand Prix this weekend.
Also Read: If Max Verstappen Continues Brazilian GP Selfishness, Sergio Perez Claims to Abandon His Support for Third Title Push
Will Sergio Perez continue to support Verstappen for 2023 title fight?
While Max Verstappen dominated the 2022 season and won it on his own merit, the same cannot be said about the 2021 campaign.
Verstappen's teammate, Sergio Perez, played a huge role in 2021 to ensure that the Dutchman beats seven-time world champion Lewis Hamilton and comes out on top.
The Mexican's contribution was such that it even prompted Verstappen to call his teammate a 'legend.' However, what transpired at the Brazilian Grand Prix last year may have fractured the relationship between the two teammates.
Perez has stated that he may no longer support Verstappen if he does not get the favour back. The 33-year-old's latest reply comes after Verstappen refused to swap places with him last year at the Brazilian GP.
Loading embed tweet https://twitter.com/Ruben_DXT/status/1630938637767528452?ref_src=twsrc%5Etfw
The 25-year-old had told his team then that he had 'given his reasons' for the same. On hearing why Verstappen refused to swap places, Perez seemed extremely disappointed.
He told the media after the race that after everything he had done for Verstappen in 2021, he did not believe that the Dutchman would behave in such a fashion.
While Red Bull Racing claimed that they sorted out this issue last year, Perez's latest remarks seem to suggest that he is still hurt after what took place last year.
---