Frank Lampard warned about struggles of dealing with Hakim Ziyech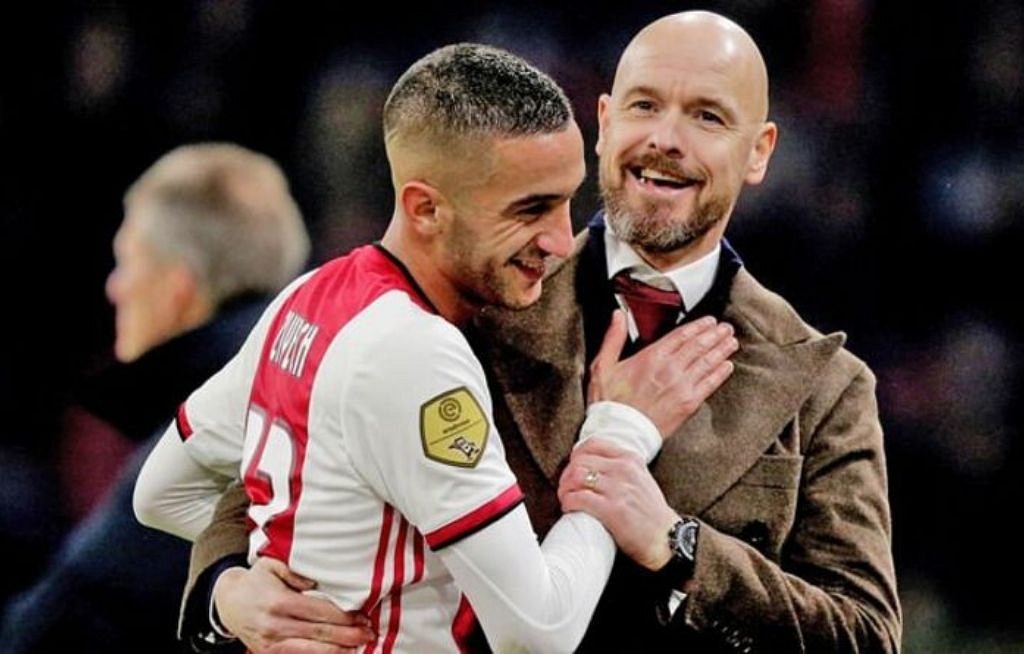 Frank Lampard received a heads-up about Hakim Ziyech from his former manager Erik Ten Hag, Ziyech signed for Chelsea last winter.
During the winter transfer window, Chelsea reached an agreement with Ajax for Hakim Ziyech and his services for the West London club will start from the new season onwards.
Ahead of Ziyech's start of term with Chelsea, Frank Lampard has been warned that £33.3 million Hakim Ziyech can be a "trainer's nightmare" by Ajax boss Erik ten Hag.
Speaking to Ajax TV, Ten Hag said: "Sometimes he is a trainer's nightmare, but you have to give him space. Hakim is 'what you see is what you get'.
"You see what his emotions are doing to him today. It is an emotional day for Hakim, but I hope he looks back on it in a good way. He comes in as a big man at Chelsea, a top club in Europe.
"That is the example for the younger players here. First become the best here, win titles and then take the step. He is a character, headstrong."
"But that also makes him brilliant. He sees things that others don't see. If they start playing on their responsibility, you see the development. He took Ajax by the hand and we were very successful together."
The Eredivisie was called off last month due to the current widespread of Coronavirus, hence Ziyech's last days at Ajax was curtailed. Speaking after his final training session with the Dutch champions, Ziyech said: "It feels strange, but the realisation is now that it is really the last time.
Also read: Manchester United and Chelsea receive major transfer boost by Erik Ten Hag's statement
"I have always felt at home here. The championship, the cup win, but also the little things and the humour on the training field. I'm going to miss it all. And the boys, they are not really team-mates anymore, but friends."
---
Share this article