Max Verstappen Brings in First Win of The Season for Ferrari In Less Than 24 Hours After His Saudi Arabian GP Appearance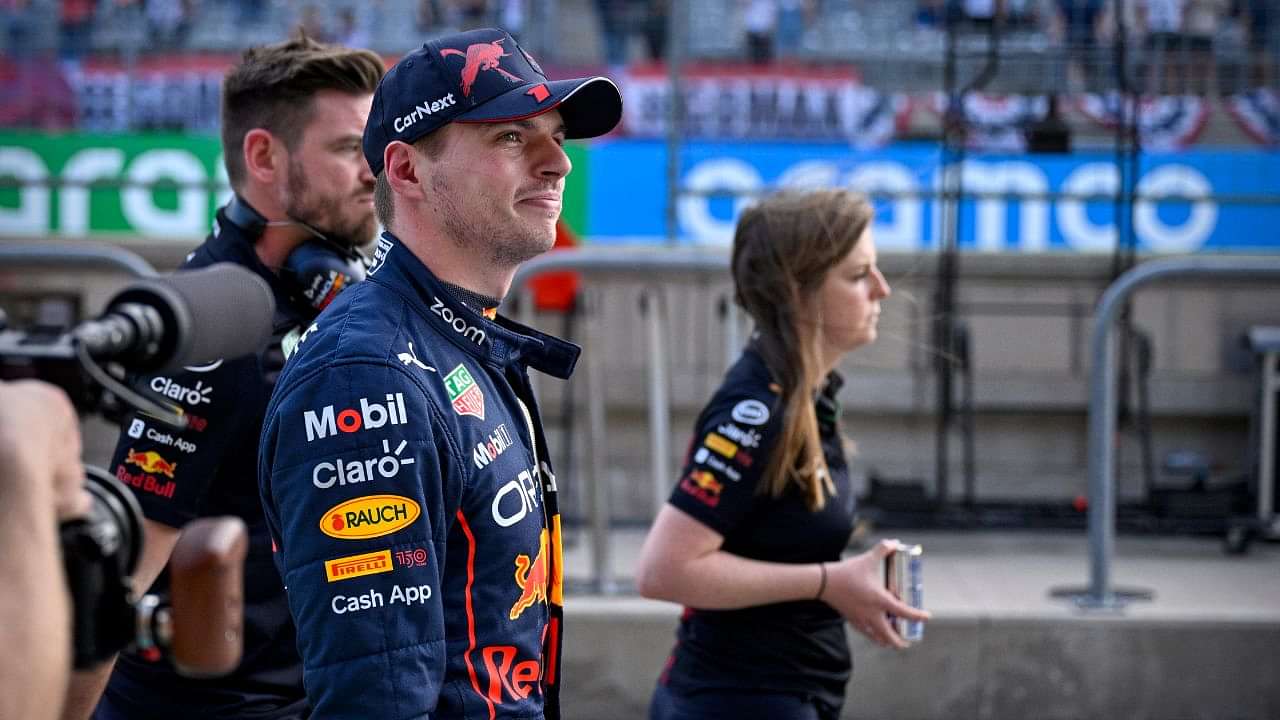 Max Verstappen has started the season with a win and a P2 podium to establish his lead in the drivers' standings. With a car hailed as the best ever by others, Verstappen can comfortably win this year's championship.
However, he isn't satisfied with all the action he is getting on Formula tracks, as he was spotted doing sim races in less than a day's time after completing his Saudi Arabia tour. In a post published on Reddit, it can be seen the Dutchman was competing in GT3 iRacing.
Apparently, he was driving a Ferrari 488 GT3 EVO 2020. The post owner even claims that the 25-year-old F1 driver won all the 10 races he competed in. Such an exhibition only declares him the best of both worlds—virtual and real life.
Less than 24 hours after the Saudi Arabian GP, Max Verstappen was on iRacing competing in GT3s at Sebring. He went on to win the next 10 out of 10 races, going as far as pulling out a +19.818 gap in a 5616 SOF race.
by u/LongShlongSilvrPants in formula1
On the other hand, he won it by using a car from his rivals, and they would be glad that they got a win somewhere this season. Ferrari's luck in F1 has probably run out, as they even failed to be on the podium in the last two races.
Max Verstappen loves to do virtual racing
The two-time world champion, as much loves the smell of tarmac and the sound of the engines, he also enjoys his time on a simulator. According to Christian Horner, the Red Bull driver once played 14 hours of FIFA during the entirety of the US Grand Prix 2021.
He was once 21st in the FUT rankings and loved to play with random people while being anonymous. Apart from FIFA, he also likes to try his hand at other racing competitions virtually to understand cars in different series better.
Loading embed tweet https://twitter.com/formula1god/status/1611464299729264654?ref_src=twsrc%5Etfw
He also competes online with some professional sim racers and usually manages to beat them. The Red Bull star was also involved in the virtual 24-hour Le Mans this year. But he had a bitter end to his campaign.
Beating everyone on the way
2023 couldn't have been better for Verstappen, as he stands at the top of the table with 44 points, though his teammate is just 1 point behind him. But it also needs to be recognized that Verstappen started the race from P15, and climbing 13 cars is only exceptional.
From here, with that form, the Dutchman seems to be unstoppable. Mercedes driver George Russell even claimed that the Milton-Keynes-based outfit would win every race this season with that form.
Loading embed tweet https://twitter.com/F1/status/1638593632268857345?ref_src=twsrc%5Etfw
Fernando Alonso, the only driver who has managed to be the next best to the Red Bull pair, claims that the race pace of his opponents is unreal. For how long will this remain the status quo? That remains to be seen.
---