Max Verstappen Reveals Plans to Avoid Potential Sergio Perez Sabotage at the 2023 Monaco GP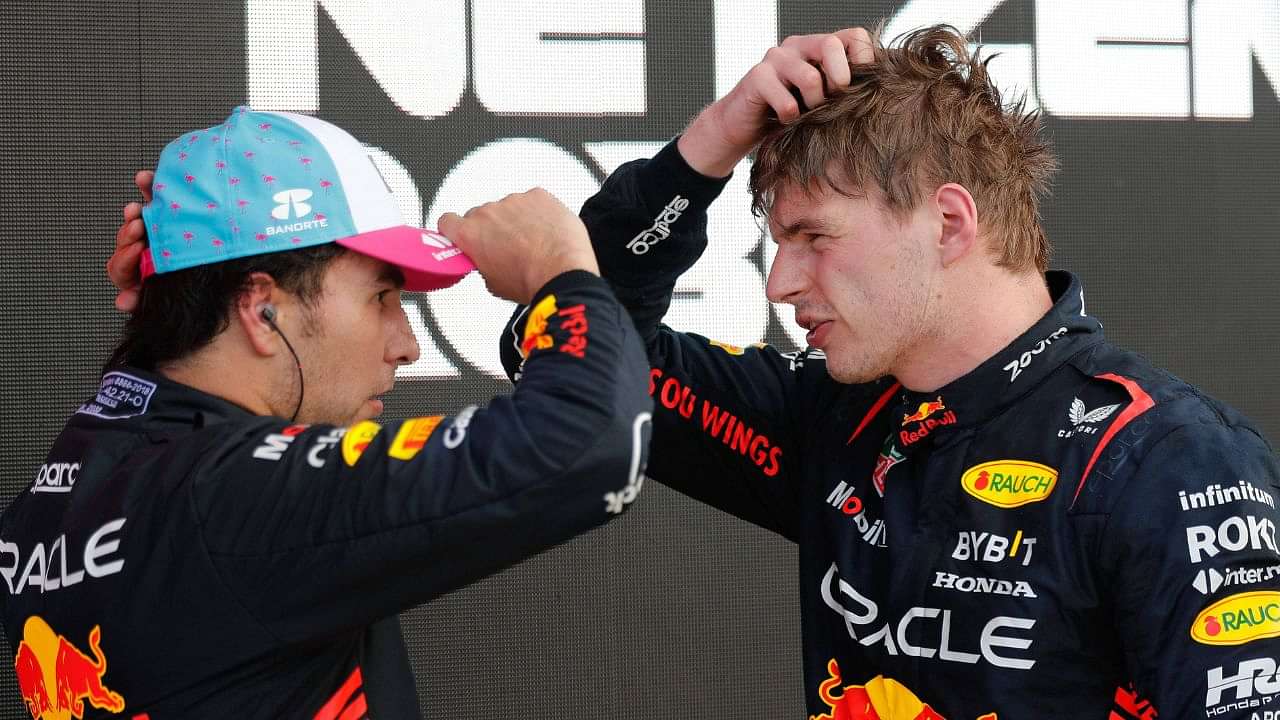 With Formula 1 heading to Monaco for the weekend, Max Verstappen reminisced about his history with red flags during qualifying at  Monaco. The Dutchman has had a very bad experience with red flags in the principality. When asked about it at the media day leading up to the Grand Prix weekend, Verstappen explained what his strategy would be this weekend.
Verstappen's bad luck with qualifying in Monaco started off during the 2021 Monaco GP. He was on his final run during Q3 when Charles Leclerc crashed into the exit of the swimming pool chicane. The Dutchman couldn't start on pole because of the mistake made by Leclerc but still won the race. 2022, however, was worse, because h
The red flags came out after Sergio Perez crashed while exiting the hairpin section of the track last year. Once again, Verstappen who was in P4 at the moment, couldn't improve on his time. In the race, the best he could muster up was a P3 finish, and that was only because of Leclerc's failed strategy.
Max Verstappen wants to get his laps in early
During media day on Thursday ahead of the Monaco GP, Verstappen was asked about his strategy in case a red flag stands in his way again. As per Verstappen News on Twitter, he replied, "I just need to do a good lap in the first run, I guess (laughs). It happens."
Loading embed tweet https://twitter.com/verstappenews/status/1661735890136469517?ref_src=twsrc%5Etfw
However, Max Verstappen did not stop there. He went on to say, "Most of the time it's not on purpose." This was an obvious reference to the rumors that Sergio Perez had intentionally crashed last year, to get pole position for himself.
Loading embed tweet https://twitter.com/RubenZweet/status/1591907255347466240?ref_src=twsrc%5Etfw
It is widely regarded that Verstappen believes his teammate to have crashed on purpose. Verstappen, his father and some F1 pundits too, claim that Perez intentionally chose to 'sabotage' his teammate's qualifying.
This was probably one of the reasons Verstappen did not let Sergio Perez pass during last year's race in Sao Paolo too. Verstappen had already secured the title by then. All Perez needed was the points to claim P2 in the drivers' championship. Unfortunately for Perez, Verstappen refused to let Perez pass.
Red Flags during Qualifying is a major issue
Formula 1 has tried to solve this issue for quite some time. There have been multiple instances where the driver in the lead has crashed out during qualifying, which led to the other drivers not being able to put in their best lap times.
McLaren CEO Zak Brown had once proposed a simple solution to the problem. As per Racing News 365, he said that if one crashes during the qualifying session and brings out red flags, then "you just lose your fastest lap from that session."
This potential solution could prove to be controversial if implemented. But drivers like Max Verstappen, who suffered often because of this, definitely shouldn't mind trying it out.
---