Mick Schumacher Reveals a Similarity He Shares With His 7x World Champion Father Michael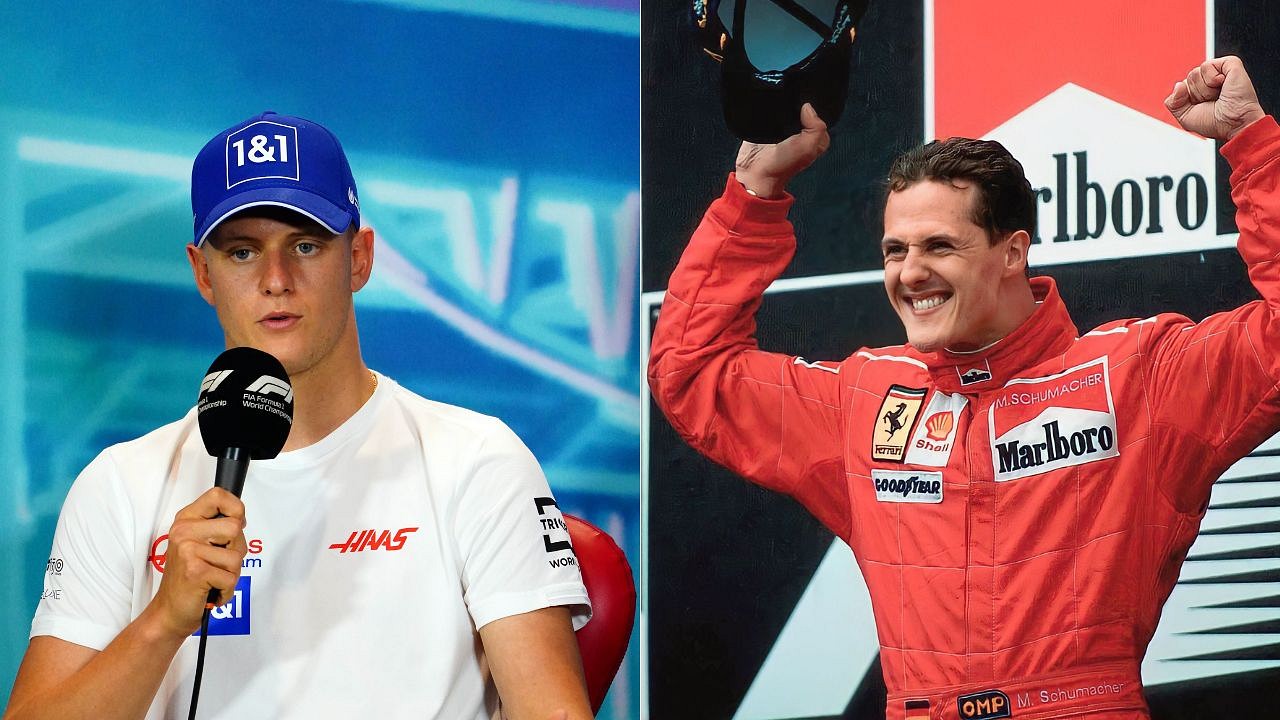 Mick Schumacher will not be in the Formula 1 grid for the 2023 season. He is currently a reserve driver for the Mercedes F1 team. But the German has his eyes set on a return to the sport shortly.
Being born with one of the most coveted last names in F1 is not easy. Mick's father is the 7-time World Champion Michael Schumacher, widely regarded as the greatest driver in the sport.
Yet the 23-year-old has been extremely private about his life. Not much is known about his family and other interests. And the German credits his Champion father for teaching him this lesson early on.
Mick Schumacher talks about his privacy
Mick Schumacher has learned all about racing from his father, Michael. The former Ferrari driver instilled an interest in being a future champion in his son's mind. And that is an ambition he has been following since.
While Michael hasn't been able to physically support his son following his skiing accident, the 23-year-old rookie has learned a lot watching his father, especially on how to separate his private life from the cameras.
Talking to Deutsche Vermögensberatung in an interview, he said, "Private life was a very important component for my dad. And it is something we have carried through since."
 

View this post on Instagram

 
He is also not that active on social media, unlike other drivers. He added, "I just don't want to share much. I know I have spoken about my dog and people know about it and that's all."
Mick's family has been extremely secretive about his father Michael's health and recovery since the Skiing accident. The family has barely released any updates and has maintained a distance from the media regarding the emotional subject.
Mick Schumacher reveals goals to be an F1 champion like his father
Mick Schumacher is not much different from other drivers. The German aims to someday he can be an F1 World Champion like his father, Michael. But that is a step too far for now.
Right now, the former Haas driver is without a racing seat. But he reveals that he is working on returning to the sport, which has given his family great success.
He said, "The aspiration of being in F1 was always there. Unfortunately, I don't have a seat this year. But being a reserve driver with Mercedes is always the right step for me."
 

View this post on Instagram

 
He added, "My goal is to make it in F1 again in 2024 and hopefully remain and become successful. As racing drivers, we all want to become World Champions which is also my goal. But I also want to constantly improve and outdo myself."
Just like his father, Mick has returned to Mercedes to rewrite a new chapter in his F1 journey. And hopefully, he can become a full-time driver and revitalize his F1 career with the silver Arrows.
---
Share this article