"Not the final push"– Lewis Hamilton makes a banter post on Instagram against Max Verstappen ahead of the Austrian Grand Prix.
After a hectic week in Austria, the F1 contingent is set to participate in the second Grand Prix in the calendar over there. The first race was won by Max Verstappen by a mile.
But he isn't clearly satisfied, and eyes to win the second race too, and is apparently preparing for the race, as his Instagram story where he can be seen doing his usual routine before the race, was captioned "Final push for Austria."
Indicating that he aims to extend his lead over Hamilton and Mercedes, with Red Bull for the first time since 2013 seems to be at the leading front in the championship.
However, little Verstappen knew that his social media post would attract a banter by his biggest rival this year– Hamilton. The Briton also posted a story on Instagram, and applied a wisecrack on his caption: "Not the last push".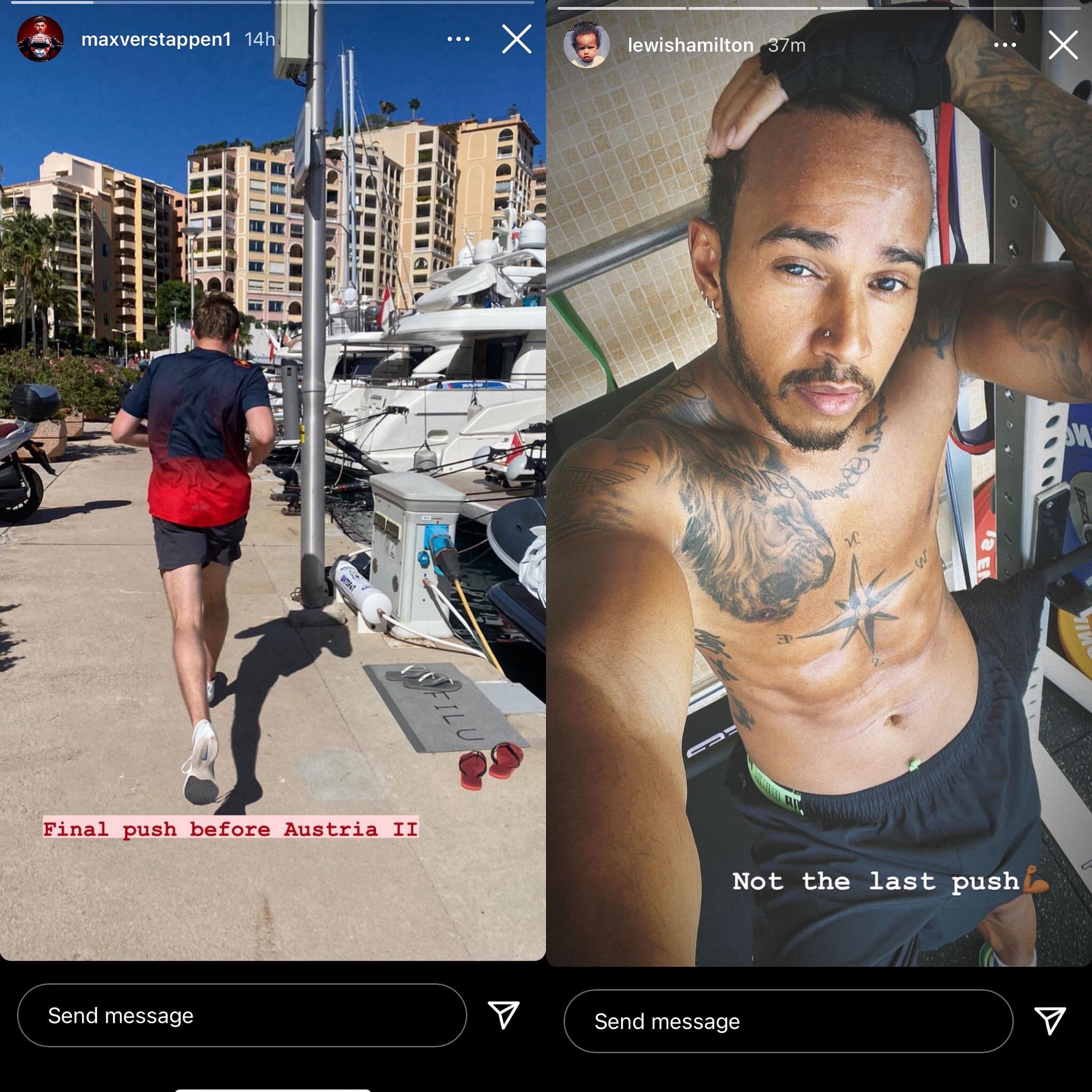 Clearly, Hamilton used the context of Verstappen's story here and tried to nudge him before the race. But the truth which Verstappen also knows is that it would certainly take more to defeat Hamilton, especially when he lost four in succession.
Mercedes planting upgrades
It wouldn't be surprising to expect Mercedes to be stronger than before this weekend, as according to James Allison, Mercedes are going to install new upgrades in the car for the following races.
The lack of work in the 2021 car recently irked Hamilton, as he publically stated that the last few results will keep repeating if there's going to be no work on the car.
Earlier, Mercedes planned to engage its maximum resources to tackle the 2022 project, which is coming with several regulations, but now the Brackley-based team has confirmed about upscaling the car.