'So He Doesn't Say Anything Stupid': Max Verstappen's Coach on Why He Takes Dutchman Away From Media After Poor Results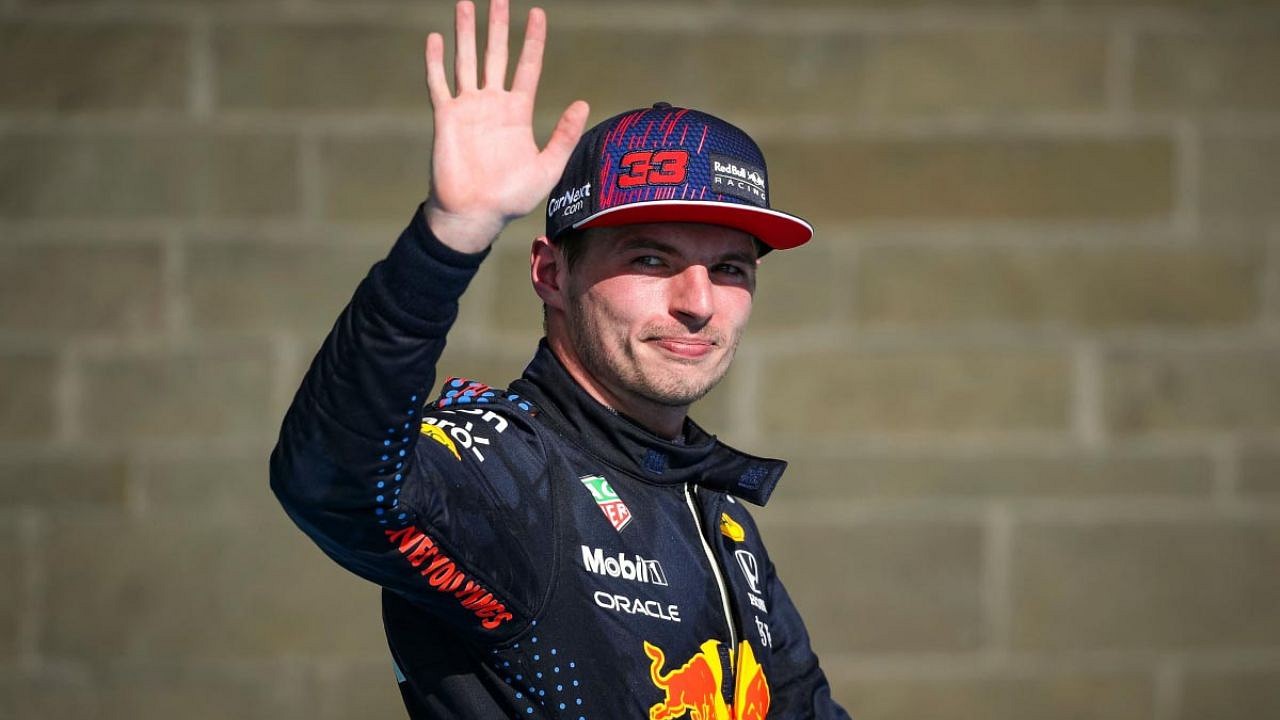 Double world champion Max Verstappen has established himself as one of the best F1 drivers on the grid in the past few years with his ability to not only maximize the potential of the car but also execute extremely difficult overtakes.
However, despite his star-studded abilities, he too is not immune to making mistakes and having bad days.
As a result, almost all drivers have performance coaches. These coaches help boost drivers' morale and help them bounce back as quickly as possible when they have a bad day.
With that in mind, here is a look at an interesting interview that took place with Verstappen's performance coach, Brad Scanes, sometime last year.
Scanes explained why it was extremely important for him to keep Verstappen away from the media on the days that ended in disappointment for the Dutchman.
Scanes explains his role as Verstappen's performance coach
During his interview with the YouTube channel Pitstop, Brad Scanes was asked about how he manages Max Verstappen when he has a bad day.
In reply, Scanes said with a chuckle, "(My job) is to keep him (Verstappen) away from any media sessions so that he does not say anything stupid".
Scanes said doing so was important because, in today's day, it is crucial for drivers to have a good image. He added that the drivers need to keep their emotions in check since several sponsors are involved.
In the rest of the conversation, Scanes explained how he helps Verstappen keep his morale high.
Scanes said that since F1 is such a tense and demanding sport, it is of utmost importance for performance coaches to stay in contact with the drivers and ensure that the racers remain focused on the task at hand.
Also Read: Lando Norris Reveals He Is Learning Dutch to Keep Bromance Alive With Max Verstappen
Max Verstappen makes an excellent start to the 2023 season
After winning two consecutive championships in the last two seasons, Max Verstappen could not have asked for a better start to his 2023 campaign.
The Dutchman and his Red Bull Racing team dominated the season opener in Bahrain from start to finish. After setting quick and consistent lap times during the practice sessions, they carried forward their pace to the qualifying session.
Verstappen clinched the pole with his teammate, Sergio Perez, qualifying in second. The 25-year-old's dominance in the race continued as he led the Bahrain GP from start to finish.
Meanwhile, Perez finished just behind him to help Red Bull Racing take away maximum points for the race weekend.
Verstappen and his team will now hope that they can carry forward this momentum to the next race in Saudi Arabia, which takes place from March 17 to 19.
Also Read: Sky Sports Presenter Rates 2x World Champion Above Max Verstappen and Lewis Hamilton
---