Toto Wolff Makes Shocking 'I Don't Care….' Admission to Help Mercedes Close Gap to Rivals Red Bull Racing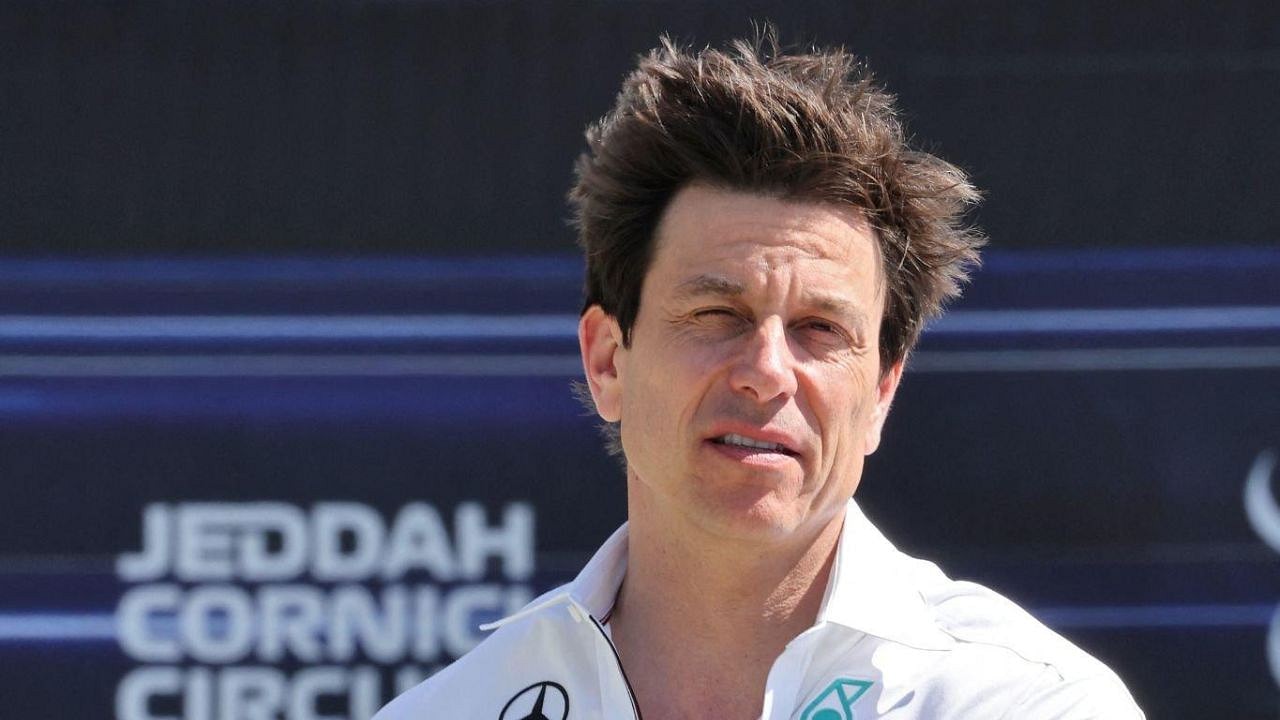 Mercedes team principal Toto Wolff has revealed that he would not be ashamed of himself even if his side's revamped car looked similar to the Red Bull Racing. The only thing he would want from the car is more pace.
The Milton Keynes outfit's RB19 seems to be in a league of its own. Both Max Verstappen and Sergio Perez have demonstrated the strength of Red Bull by consistently clocking in lap times that have been way clear of the rest
Because of the staggering pace deficit that Mercedes currently has to Red Bull, Wolff seems in the space of desperation. Hence, he seems least bothered even if the Silver Arrows were to produce a car that would look similar to their arch-rivals.
'We have no dogmatism of how a car should look': Toto Wolff
While speaking after the Saudi Arabian Grand Prix qualifying session, Toto Wolff said (as quoted by racefans.net), "We have no dogmatism of how the car should look like. It just needs to be the quickest possible race car".
He added that if meaning quick meant that the revamped Mercedes car needed to look like a Red Bull Racing, then so be it and that he did not care. The Austrian motorsports executive concluded his remarks by stating that he would not be ashamed if the Mercedes were to look like the Red Bull.
"Only a few places separate our cars so it gives us an opportunity to split them on strategies so we can cover the bases. Hopefully we'll see strong pace tomorrow."

Lewis, George, Toto and Shov look back on Saturday at the #SaudiArabianGP. 👇

— Mercedes-AMG PETRONAS F1 Team (@MercedesAMGF1) March 19, 2023
It is pertinent to note that the 51-year-old made these comments about a team with whom he has often found himself at odds in the past few seasons. The two teams had a fierce battle for the world championship in the 2021 season, a time when Wolff and his Red Bull Racing counterpart Christian Horner often also had heated altercations.
Mercedes has a disappointing start to the 2023 season
After ending the 2022 season third in the championship, Mercedes find themselves having the fourth-fastest car in the 2023 campaign. They not only find themselves slower than both Red Bull Racing and Ferrari but also slower than Aston Martin.
The Silver Arrows scored just 16 points after the season opener in Bahrain, thanks to a fifth-place finish from Lewis Hamilton (10) and a seventh-place finish from George Russell (6). Their team's pace deficit was such that both Mercedes drivers finished more than a whopping 50 seconds behind race winner Max Verstappen.
And their struggles do not seem to have gotten much better at the Saudi Arabian Grand Prix either. While Russell managed to set the fourth quickest lap time during qualifying brilliantly, Hamilton could only manage the eighth fastest.
---
Share this article