Toto Wolff reveals Mercedes will alter sidepod design heading into new F1 season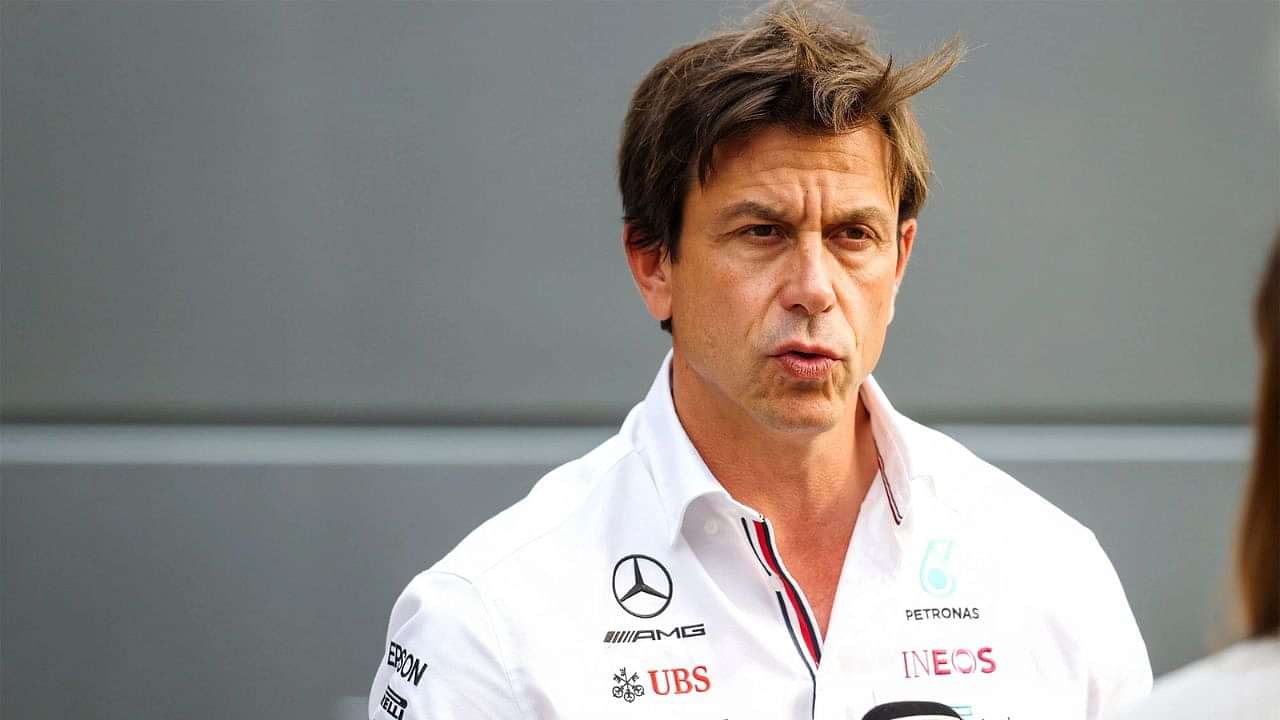 2022 was a very difficult year for Mercedes, especially because they had won the previous eight constructors' world championships and expectations were high for them. The team led by Toto Wolff finished P3 in the standings with just a solitary race win.
Mercedes struggled to cope with the regulation changes of 2022, and the Wt13 was comprehensively slower than Ferrari and Red Bull's cars for the majority of the season. From the very get-go, it was evident that the Brackley-based outfit could not match with the top two teams, and the unique design of their car came under scrutiny.
Mercedes' W13 featured a very narrow sidepod, that became known as a 'zeropod'. A lot of people questioned whether this sleek design would work or not, and the answer became clear after the first few races. Mercedes struggled with multiple issues in the opening rounds, and despite having a narrow sidepod, the car being overweight caused a lot of problems.
As things stand, it seems as though the Brackley-based outfit is going with a similar approach to the W14.
Also read: "Car Was Very Overweight": Toto Wolff Reveals One Problem Mercedes Couldn't Even Give Time in 2022
Mercedes boss defends zeropod design concept
After reverting back to a silver livery for the 2022 campaign, Mercedes will once again field an all-black car. Interestingly, the main reason behind this is to work on reducing the weight of the car. However, what surprised fans even more was he design of the sidepods.
Once again, Mercedes displayed a car that had those sleek and narrow zeropods, which has fans of the Silver Arrows worried. Team principal Toto Wolff, however, assures the fans that having narrow sidepods wasn't the reason behind their poor performance in 2022.
Loading embed tweet https://twitter.com/MercedesAMGF1/status/1626174943493758977?ref_src=twsrc%5Etfw
He insists that team constantly works hard to come up with better ideas, and that there's a big chance that they let go of this sidepod design. Wolff did not reveal the exact timeframe as to when they will ditch this idea, but was adamant that a change was coming.
However, he added that this is not something 'fundamental' to their performance.
Also read: How to Watch Netflix's Drive to Survive?
Toto Wolff and Lewis Hamilton hoping for bounce-back campaign
2022 was an especially difficult year for Hamilton. The 7-time world champion won a race in every single calendar year since making his F1 debut in 2007, but his incredible streak ended last year.
Hamilton's teammate George Russell won the solitary race for the Silver Arrows in 2022 and this is something they all want to change in 2023. Hamilton, Russell and Wolff will be hoping that the W14 turns out to be a much better car.
The main aim for Mercedes is to be consistently winning races once again, but Wolff is cautious about his team's ambition and acknowledges the possibility of them not being able to close the gap to Red Bull and Ferrari.
---