What Is a Cool Down Room in F1 and Why Is It Important?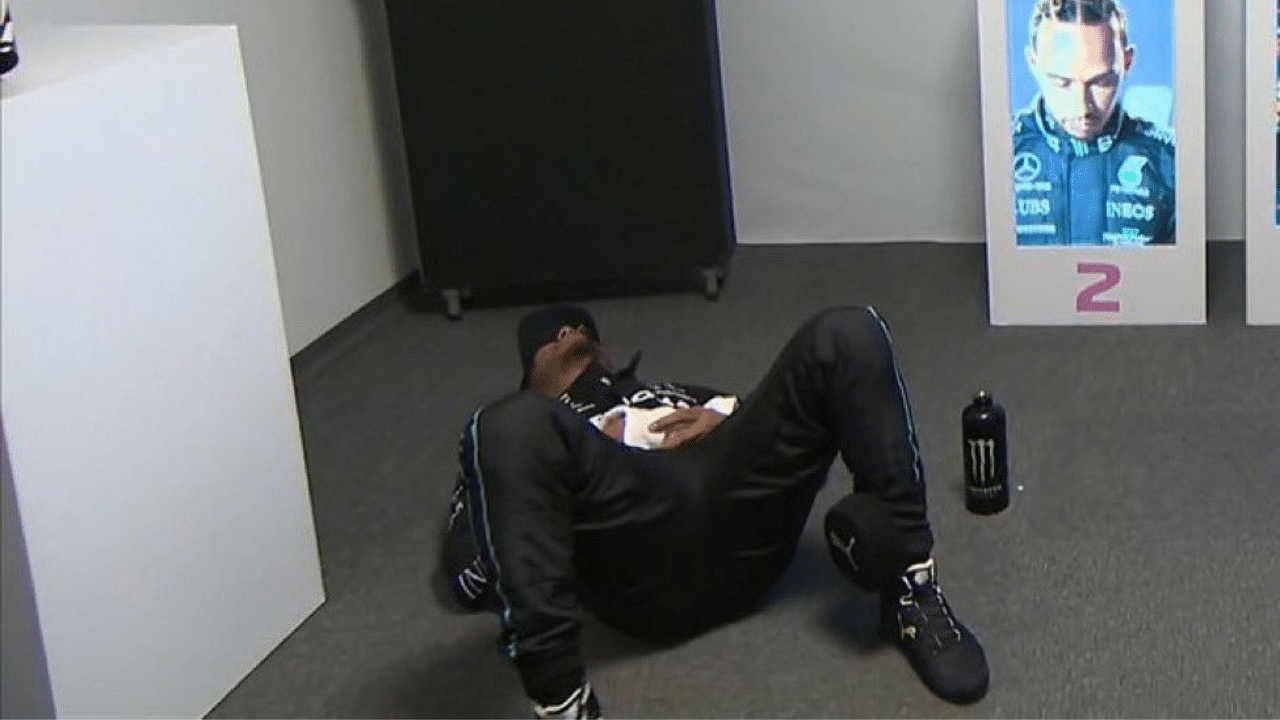 At the highest level of motorsports, F1 makes a physical demand unlike any other. After almost 90 minutes of hard and fast racing, the drivers are immediately thrown into media duties which go on for at least another hour after the race. The top 3 have one extra step- the podium celebrations.
While other drivers use this time to go freshen up and take a break, the podium sitters go through a quick set of interviews and then make their way to the stage for the main ceremony. In order to give these athletes a breather in between, F1 has mandated the use of a cool-down room.
What is a cool-down room used for?
The cool-down room is a designated area where F1 drivers go to recover after a race. It is an essential component of driver safety and performance, as these athletes undergo extremely intense physical and mental stress during a race.
This area helps drivers to, quite literally, cool down their body temperatures, rehydrate, and recover from these demands of the sport. Without a cool-down room, the drivers would be at risk of heat exhaustion, dehydration, and other health issues.
Key Features of a cool-down room
The most obvious feature of a cool-down room is that it is typically a climate-controlled area. Features like cooling fans, hydration stations, and more importantly, chairs. Now, a big screen is also added to the room, where drivers are shown the key turning points of their race. These reflections usually make for the best conversations between the top 3 and are quickly becoming a fan favorite as well.
Also read: Mercedes Feel They're Losing Out on Success After Losing Top Engineers to Aston Martin and Red Bull
The other nuances of the room include potted plants, chilled bottles of water, and areas to store their belongings. It facilitates a calm and relaxing environment for the drivers to recover. Ideally, the temperatures should be set between 64-70 degrees Fahrenheit, with humidity at 50%. This is optimal to help lower the drivers' body temperature and prevent dehydration.
Iconic cool-down room moments in F1 history
The cool-down rooms, although essential for the drivers' health, have also become a source of entertainment. High-tension environments, the adrenaline of finishing a race- everything boils up perfectly for some remarkable moments.
From Nico Rosberg hugging his rival Lewis Hamilton and congratulating him for his title in 2014, to Hamilton thwacking Rosberg in the face with the P2 cap a year later, nothing is off the books.
The Mexican GP in 2016 saw Red Bull's Max Verstappen in an unfair and intense battle with Sebastian Vettel on the track. After Vettel wagged his finger at his Red Bull successor during their out-lap, Verstappen headed to the cool-down room, ready to lift the P3 trophy.
While waiting, the Dutchman faced the embarrassing announcement that he'd been hit with a 5-second penalty for pushing Vettel off the track. Collecting his helmet and waving goodbye to Roberg & Hamilton, Verstappen stormed out of the cool-down room.
However, this wasn't the first time a Ferrari driver kicked Verstappen off the podium. The following year, at the United States GP, after a ballsy move on Kimi Raikkonen, Verstappen was yet slapped with a 5-second penalty while having his proud moment in the cool-down room. As Kimi Raikkonen stomped into the room, the Red Bull man couldn't help but laugh on his way out.
Another iconic moment would be Sebastian Vettel's outrage at Daniil Kvyat after the 2016 Chinese GP. This gave Kvyat a nickname he hasn't quite been able to shake off- the torpedo.
…And don't brake too early… 😉 pic.twitter.com/Ajvx5YB1Js

— Daniil Kvyat (@kvyatofficial) July 28, 2022
Cool down room turned meme-worthy moments
More recently, the screening of the highlights has spiced up the drivers' reactions. This leads to roasts and even live reactions to actions made by the people in the room itself.
After the 2022 French GP, after an exhausting battle to the finish line, Hamilton ignored the chairs and lie down on the floor; which only made sense after the extreme back pain he incurred because of the porpoising.
Arguably, the most iconic moment was Max Verstappen's championship-winning race in Japan. After a confusing result, Verstappen was chilling in the cool-down room when he was crowned champion. Then, being escorted to a special part of the room with a velvet couch first for a champ, Verstappen sat down for 5 seconds before running back to his friends after laughing, "I feel a bit lonely!"
All in all, cool-down rooms have inevitably become a crucial part of the sport- both for health and entertainment purposes.
---
Share this article