Five Reasons Why A Point At Old Trafford Is Not Good Enough For Arsenal!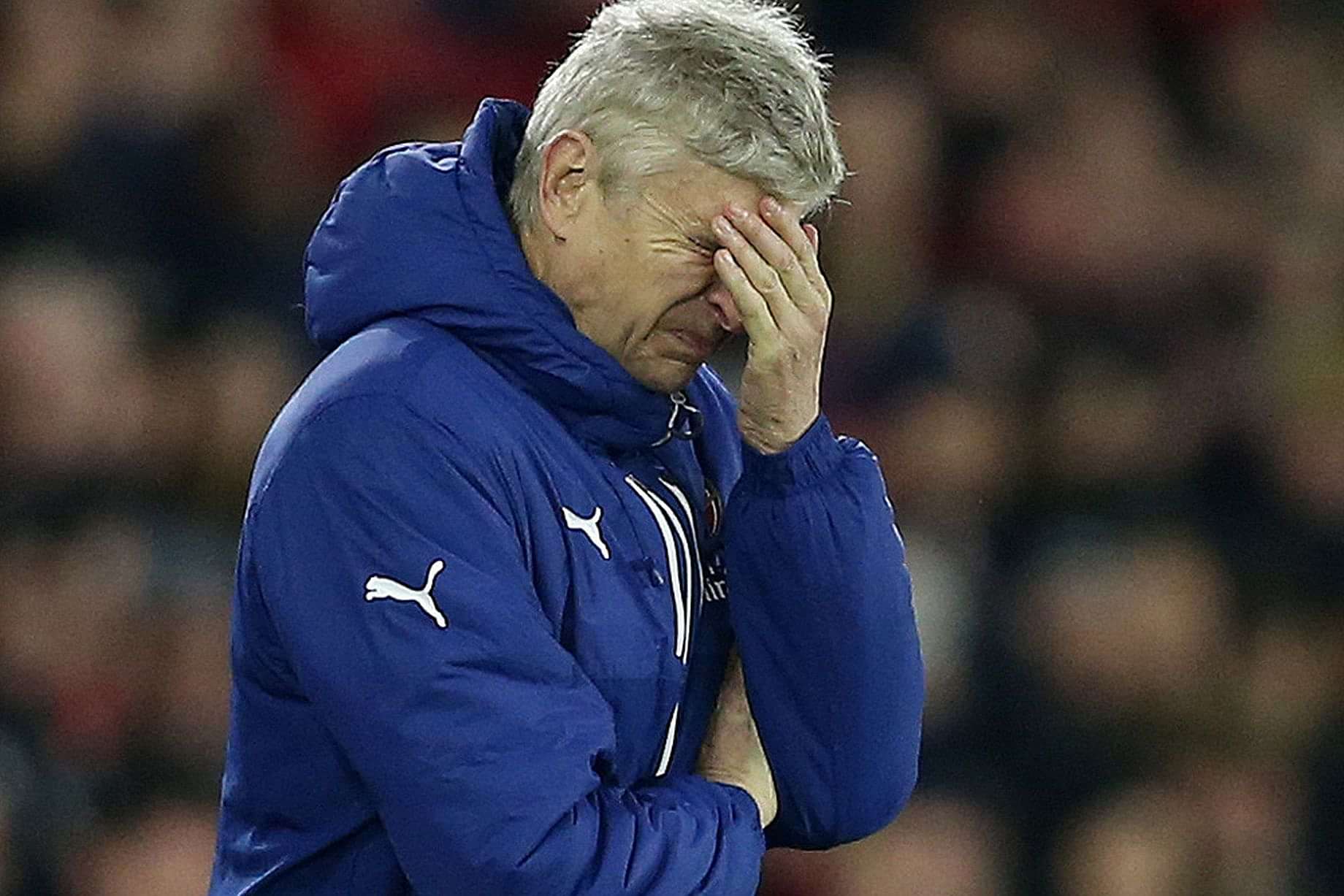 Yes a point away against you rivals can often be considered a good point and yes frequently we would have all settled for that before the game, but not YESTERDAY! (A Point At Old Trafford Is Not Good Enough For Arsenal)
Arsenal were unbeaten in their last 16 matches in all competitions heading into Old Trafford against an admittedly far weaker Man United side than they have faced in years gone by.
But the way in which the matched panned out for the Gooners, many would argue that this was a point gained rather than two points dropped. Now while that might seem true right now, let us see why a point at Old Trafford is not good enough for Arsenal.
5) Weakest Mourinho Side Wenger Has Ever Faced !
Everyone knows about the bad blood between Wenger and Jose. Their ill feelings for each other have been simmering for many years now and burst out spectacularly when Wenger physically shoved him at Stamford Bridge a couple of years ago.
While he may not admit it in public Wenger loathes Jose and it irkes him that he has never beaten a Mourinho side in a competitive fixture till date. This was his best opportunity as his best ever squad in years faced an out of sorts Mourinho one.
So in that aspect a draw was never going to be good enough. And one point certainly was not. (A Point At Old Trafford Is Not Good Enough For Arsenal)
4) Negative Tactics By Wenger !
Arsene Wenger has been known to be an attacking manager with a wonderful footballing philosophy. His refusal to field a defensive side has often been to his side's detriment over the years.
But not this time. Wenger played both Le Coq and Eleneny in midfield with Aaron Ramsey tucked in on the right flank.
Title challenging sides do not settle for a point before the match against weaker opposition, by making negative or cautious team selections like the one Wenger did today. (A Point At Old Trafford Is Not Good Enough For Arsenal)
3) Man Utd Were There For The Taking!
The negative team selection/set-up was against a back drop of Man United only being able to field one first choice regular in their back four.
Jones had not played this season, Rojo is up for sale and generally used as a fullback and Darmian is out of favour and was playing on his wrong foot.
With such an uneasy defensive setup the likes of Ozil, Sanchez and Walcott must have fancied their chances against them. But ultimately all three of them failed to really test United's shaky defense.
2) Tactical Rigidness!
Title challenging sides and managers DO adapt their team set-up in game time.
They adapt to circumstances and they make decisive substitutions to try and impact the result in a positive fashion. And there were plenty of opportunities to do just that.
For example when faced with a right footed, left back who is out of form and on a yellow card, they might suggest the team get the ball to Walcott and that he take Darmian on.
Arsenal and Wenger need to show a little more courage if they wan to win the league this year.
1) Just Two Out Of Six Against Spurs and United!
A point away from home, against a rival (and if you honestly think United to be one, you have given up already,) is a good point, IF you win the home fixtures against rivals.
In case you had not noticed we have already lost at home to Liverpool and played out a spineless, passionless draw with our North London rivals.
Because of this the great display and three points against Chelsea has meant little, which is a crying shame. And not when you have taken 2 points from a possible 6 in the last 2 home matches.
---