Fortnite x BTS: A New Future Gaming & Music?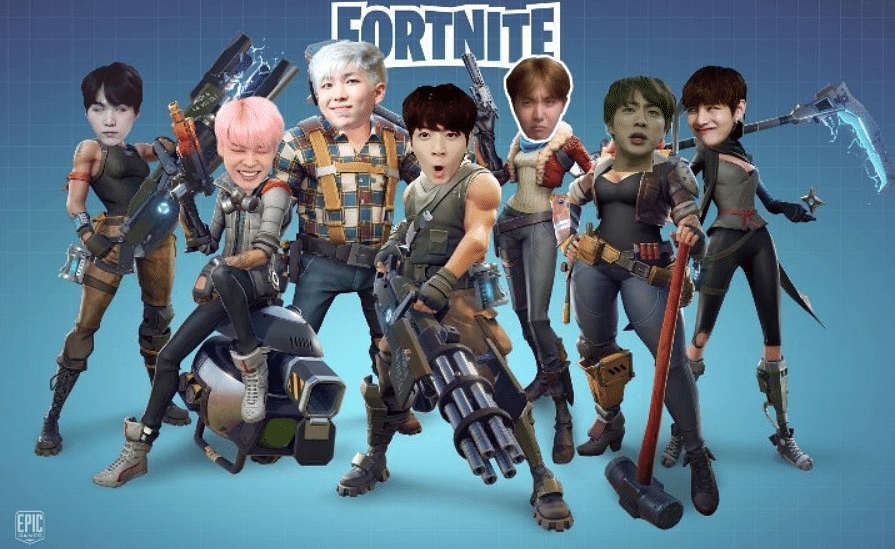 Fortnite x BTS: All you need to know about Epic Games' new event and their revolutionary new approach to multimedia entertainment.
As long as you don't live under a rock, you're probably aware of what Fortnite and BTS are all about. They are the most famous names in music and video gaming at present. Epic Games have always made the news with their iconic collabs. However, they seem to have hit the jackpot with this one.
Fortnite x BTS: What to expect?
Epic games confirmed today of an exclusive video premiere on the game's Party Royale Island. The premier will feature BTS's choreography video for their latest global hit, "Dynamite". So, the event will air on Party Royale's main stage at 12 PM GMT on the 25th of September. Also, a part of the event are two new emotes that will go sale in the game from the 23rd of Sept. Epic has modelled these emotes after BTS. They will cost 800 around V-bucks in total.
Loading embed tweet https://twitter.com/FortniteGame/status/1308044923694972928?ref_src=twsrc%5Etfw
Party Royale & Epic's epic collabs.
For those of you who do not know, Party Royale is Fortnite's brand new social space that the game launched earlier this year. It is located on a separate island from the rest of the game. Also, this island is free from combat and players cannot carry any tools or weapons to this place. Its main purpose is to allow players to hang out, watch movies, concerts and have a good time.
Epic has been doing a great job with Fornite as far as keeping things fresh and trendy is concerned. After collabs with Marshmello, Travis Scott, Marvel & Rocket League, their list was quite coveted already. However, with Fortnite x BTS on the horizon, Epic is showing no signs of slowing down.
Epic's future plans for Party Royale.
Epic's plans for Party Royale are grand indeed. Nate Nanzer, Fortnite's head of global partnerships, said in an interview with the Verge, that they have plans to turn Party Royale into a full-fledged virtual venue for artists. They are also looking to begin a series of concerts to make this happen. So maybe, BTS is just the first name on a star studded list. If current hints are anything to go by, Fortnite fans should expect to see their favourite music stars in-game more often.
Epic is trying to work towards what could become a whole new platform for multimedia. No company has, as of yet, experimented with the concept of video gaming and real-time music.
So, Imagine Dragons? Coldplay? Sia? Who knows? With Epic, the sky seems to be the limit.
Also Read: Is Trump banning League of Legends & Fortnite ? Everything you need to know.
---