Frank Ribery chased Cristiano Ronaldo and rolled him on the pitch with successful challenge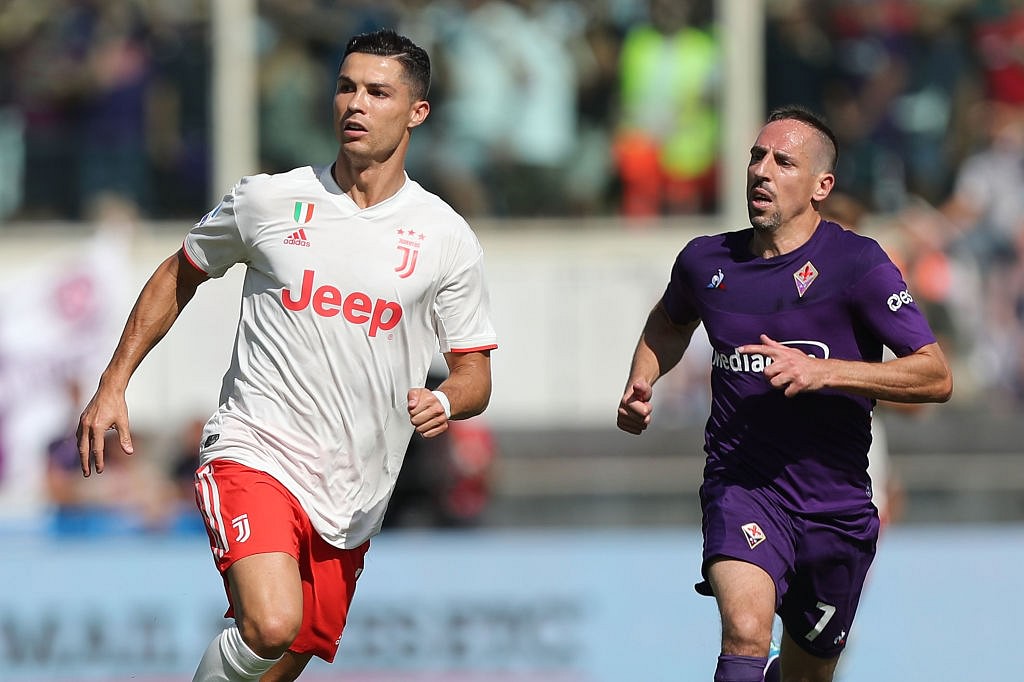 Frank ribery chased Cristiano Ronaldo and rolled him on the pitch with a spectacular challenge him while the superstar tried to dribble past.
Frank Ribery recently joined Italian side Fiorentina from Bayern Munich and have started performing beyond expectations in Serie A.
Amidst all of this, the former French International made headlines after he made a brilliant sliding tackle on Cristiano Ronaldo during a match in the Serie A.
The tackle by Ribery was massively praised online, as the 36-year-old star was seen chasing Ronaldo, while the latter tried to dribble the ball on the pitch.
Earlier Ronaldo was seen pouncing on Ribery's poor headed pass and used his blistering pace as he charged towards the Fiorentina backline.
In response, Ribery came from behind, made a clean tackle on Ronaldo to make him lose the ball and which led the Portuguese International rolling on the floor.
https://twitter.com/AdnanRiaz9/status/1173514520200974337?s=20
Thus, proving that age is just a number, as he showed enough determination to win the ball at this age, and caught Ronaldo offguard in process.
Also read: Will Messi play against Dortmund in Champions League 2019/20 Dortmund Vs Barca
To this, Fiorentina president Rocco Commisso was impressed with the former France international's performance and claimed he was "better than Cristiano Ronaldo."
He told Sky Sport Italia: "And our two Italians, Gaetano Castrovilli and Federico Chiesa, were phenomenal. I see this match as like the history of my company Mediacom.
"Juventus had €300m worth of players between transfer fees and salaries, while ours was about €50m, but we still got a point."
"If you give me time, I want to help Fiorentina win something. Look at the success we've had over the last two months, we had more season tickets than in the last 30 years."
"We've rebuilt the team and now have a great champion like Ribery, too. If you give us time, we'll one day win games like this."
With Juventus losing points in the game against Fiorentine, they now sit at the third spot of the Serie A table, a rare sight to see for Juventus.
---