FIFA 23 Giorgio Chiellini TOTS Moments SBC: How to claim special limited-period MLS card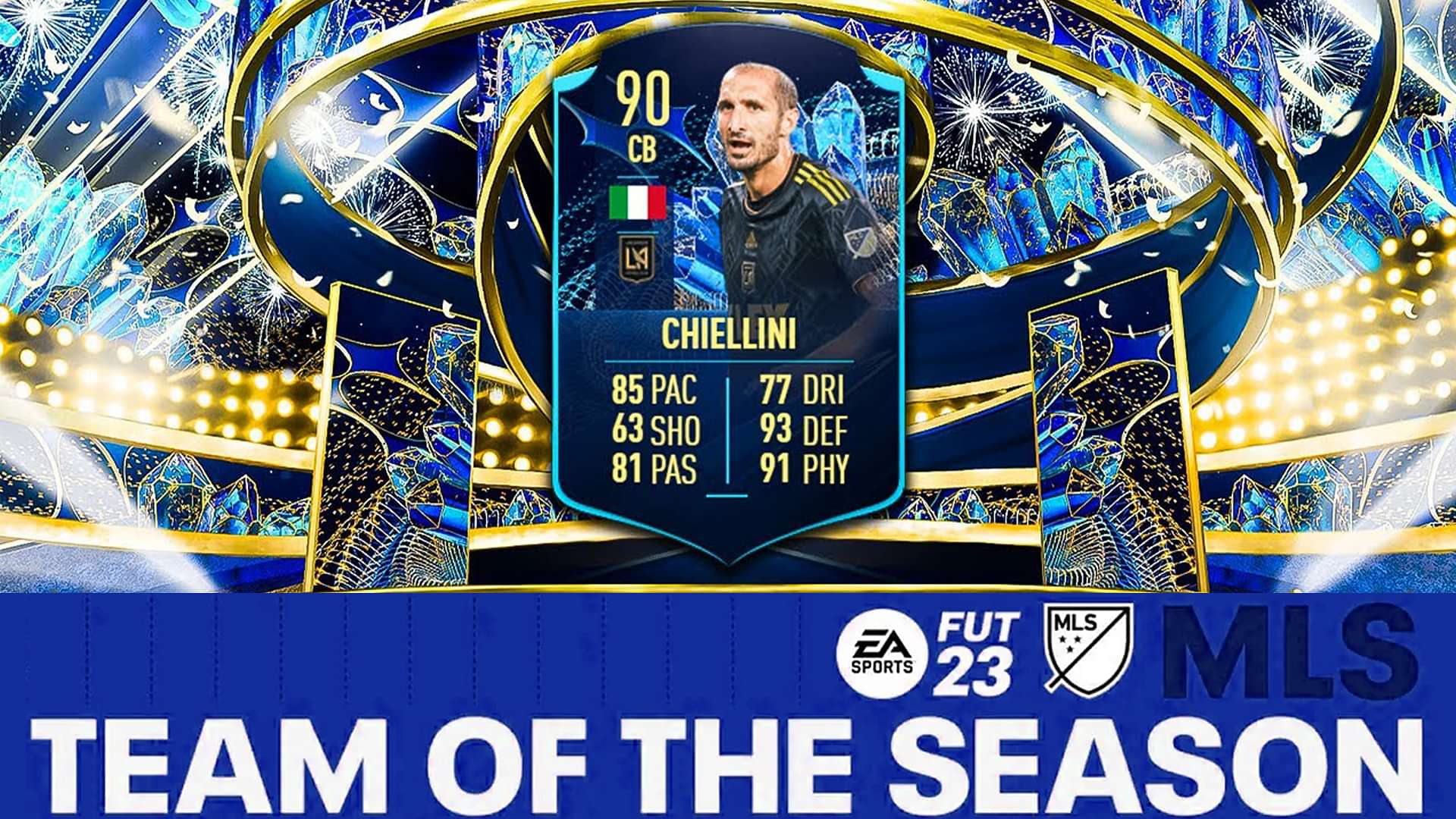 The ongoing Team of the Season campaign in FIFA 23 got even more thrilling as EA Sports included the MLS TOTS Moments Squad Building Challenge for Giorgio Chiellini.
The FIFA 23 developers are not only honoring players from renowned soccer leagues this season with their Team of the Season campaign but also those from lesser-known leagues. The MLS is one such league that caught EA Sports' attention, leading them to add the Italian defending legend Giorgio Chiellini to the TOTS list.
Giorgio Chiellini was once an elite-level defender playing in the Serie A, currently showcasing his defensive skills in MLS. But despite his spectacular performance for Los Angeles FC this season, EA Sports didn't add him to the MLS Team of the Season. That being said, the devs didn't turn a blind eye to the Italian legend and added him to the TOTS with a Moments SBC.
How to complete Giorgio Chiellini Team of the Season Moments SBC?
EA Sports didn't want the Squad Building Challenge for Chiellini's TOTS Moments to be complex. So, the fans only have to build one squad of eleven players to get their hands on the newly-released rare FUT card. However, there are certain requirements that they have to meet.
There should be one Italian player in the squad.
The overall rating for this squad should be over 84.
The final requirement for this task is that the squad must have eleven players.
How much would it cost to complete this FIFA 23 SBC?
https://twitter.com/FIFA22_INFO/status/1660331423063064577?s=20
FIFA 23 fans would have to spend over 40,000 FUT coins for completing the SBC. This price might be nothing compared to what other challenges would cost. It roots back to the cause of having fewer challenges.
Despite the simple standards, some fans may be hesitant to spend so many coins on an SBC. Then they can bring down the price by simply using the cards in possession. If that isn't an option either, playing a few FUT matches will earn them the required coins.
Should fans get Giorgio Chiellini TOTS Moments card?
Fans shouldn't let go of this opportunity to get their hands on Chiellini's Team of the Season Moments card. After all, this special card has an overall rating of 90. Further, the outstanding stats of this special card is 93 Defense and 91 Physicality, making him the perfect choice to protect the backline. Fans should get this Giorgio Chiellini TOTS Moments card before EA Sports removes this limited-time SBC challenge from the FIFA 23 Ultimate Team.
If you are done with this challenge, they can also check out how to get Yannick Carrasco's Flashback card by clicking here.
---