Several CS2 Rosters Witness Potential Changes Before the BLAST Premier Fall Finals in November 2023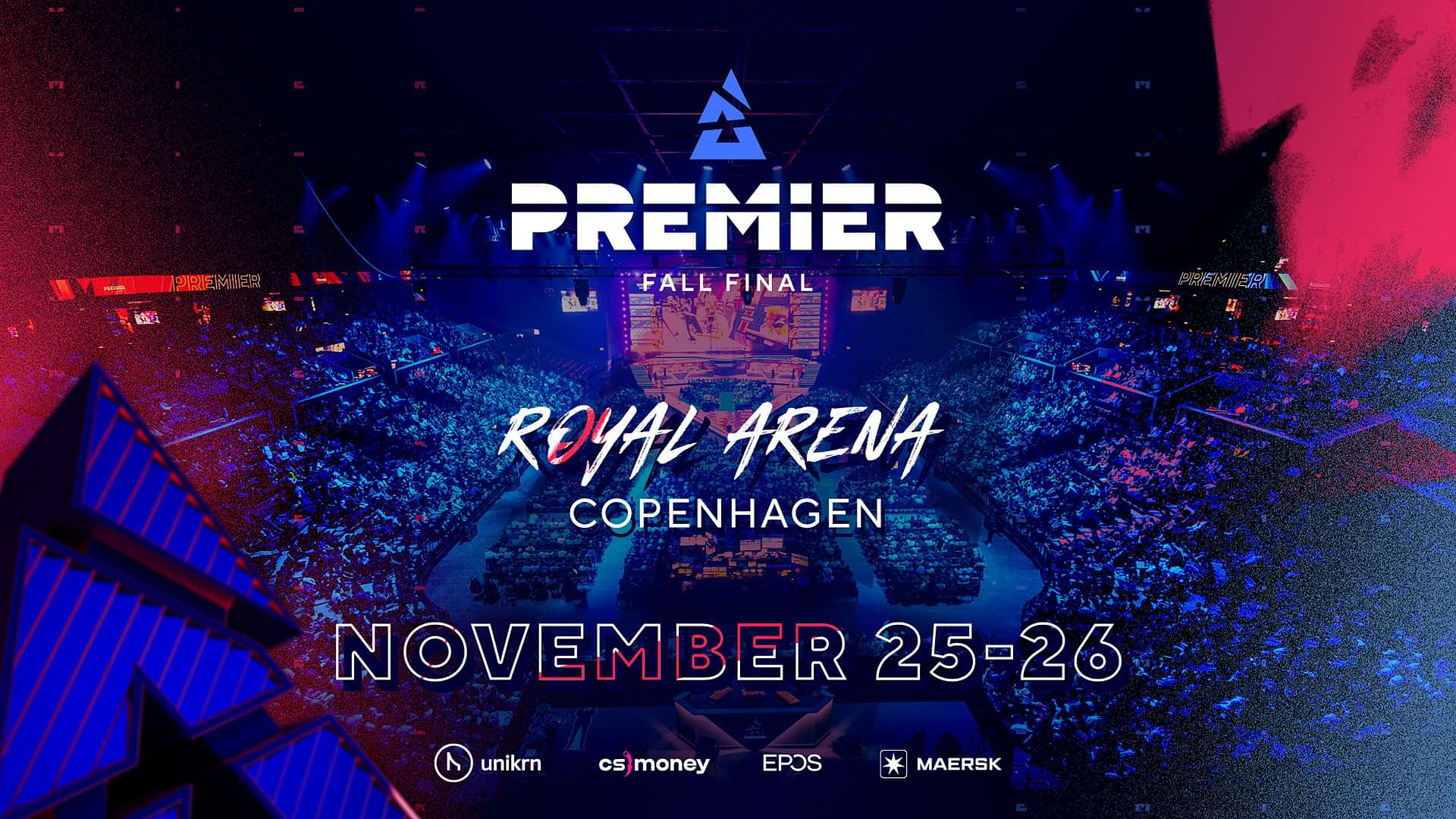 Counter-Strike 2's BLAST Premier: Fall Final is scheduled to take place between November 22 to 26 at the Royal Arena in Copenhagen, Denmark. However, several tier-1 organizations are set to witness potential changes to their roster, which might hamper their plans for the upcoming tournament.
Even though Counter-Strike 2 has been receiving quite a lot of criticism from veterans, including the likes of Oleksandr Olehovych "s1mple" Kostyliev and Robin "ropz" Kool, it was always destined to have a brilliant competitive scene. Riding on the coattails of the ever-so-popular Counter-Strike: Global Offensive (CS: GO), Valve's latest first-person shooter kicked off its esports scene through Intel Extreme Masters (IEM) Sydney and is now gearing up for the BLAST Premier: Fall Final in November 2023. However, leaks and rumors from several tier-1 organizations make it appear as if their rosters are undergoing potential and at times devastating changes right before the tournament is scheduled to commence. Naturally, such a plethora of leaks is bound to confuse the average fan, but fear not, as this article will explain all the changes one can expect before the teams meet in Copenhagen for the Fall Finals.
Several CS2 organizations are in oodles of trouble right before the BLAST Premier: Fall Final 2023
Even though consistency is the key to success, it faces massive disruption whenever there is a roster shuffle. Additionally, chemistry is also quite important when building a team for a competitive shooter like Counter-Strike 2. Nevertheless, sudden shifts are still a part of the game, and we can even measure an organization's resilience through the way it adapts and adjusts to changes. Well, that being said, here is an in-depth look at what CS2 organizations are facing at this moment.
Loading embed tweet https://twitter.com/RyanAtDust2/status/1717577964953473294?ref_src=twsrc%5Etfw
Vitality: At the beginning of October, Vitality parted ways with Danny "zonic" Sørensen before signing Rémy "XTQZZZ" Quoniam as their head coach. Additionally, Peter "dupreeh" Rasmussen bid farewell to the organization on October 23. However, even though Vitality hasn't announced any new roster changes since then, experts have predicted that there might be potential changes, including the rumored arrival of Casper "cadiaN" Møller, shortly.
Loading embed tweet https://twitter.com/TeamVitality/status/1716484634102378659?ref_src=twsrc%5Etfw
FaZe: FaZe had an incredible run at the Intel Extreme Masters Sydney 2023, which they won after defeating Complexity 2-1 in the grand finals. However, reports emerging from FaZe claim that Russel "⁠Twistzz⁠" Van Dulken has verbally agreed to leave the organization, with many sources linking the rifler to his former org, Team Liquid.
Loading embed tweet https://twitter.com/FaZeClan/status/1717944346731827582?ref_src=twsrc%5Etfw
NAVI: Oleksandr 's1mple' Kostyljev has been quite vocal about his criticism of CS2, and the player also announced that he would be taking a break from the game amidst issues with his European residency papers. Surprisingly, s1mple's absence from IEM Sydney made fans speculate about his transfer to another organization, and the AWPer revealed that even though he hadn't given much thought to such a move, it would be interesting to look at potential offers. On top of it, valid sources have reported that  NAVI is looking to sign Ihor "⁠w0nderful⁠" Zhdano as a replacement for the Ukranian.
Loading embed tweet https://twitter.com/natusvincere/status/1717597197582188653?ref_src=twsrc%5Etfw
Complexity: 2023 has been a wonderful year for Complexity as they came first in the BLAST Premier: Fall American Showdown, before bowing out in second place at the Intel Extreme Masters Sydney. Moreover, they seem ready to fire on all cylinders at the BLAST Premier: Fall Final with their current active squad of Ioannis 'Johnny' "JT" Theodosiou, Ricky "floppy" Kemery, Michael "Grim" Wince, Håkon "hallzerk" Fjærli, and Jonathan "EliGE" Jablonowski.
Loading embed tweet https://twitter.com/Complexity/status/1716830367779615112?ref_src=twsrc%5Etfw
Astralis: At the beginning of October 2023, Harumi, a renowned leaker and insider in the CS2 scene, revealed that Astralis was looking to part ways with two players. He also revealed that the Danish esports organization was in touch with other groups for potential replacements. However, Benjamin "blameF" Bremer and Nicolai "dev1ce" Reedtz recently signed contracts that will keep them tied to the org till the end of 2025 and 2026, respectively. Hence fans believe anyone apart from blameF and dev1ce could be asked to leave Astralis at a moment's notice.
Loading embed tweet https://twitter.com/AstralisCS/status/1716720434064871483?ref_src=twsrc%5Etfw
Cloud9: Although Cloud9 won the BLAST Premier: Fall European Showdown 2023, they were unable to perform at Intel Extreme Masters Sydney, which they exited in the 9th – 12th position. Moreover, in October, Cloud9's AWPer Dmitriy "sh1ro" Sokolov requested the org to bench and transfer-list him with immediate effect. Interestingly, some rumors claim that sh1ro is looking to join Mythic in the coming days.
Loading embed tweet https://twitter.com/C9CSGO/status/1717571916603576447?ref_src=twsrc%5Etfw
Heroic: Heroic is in a whole lot of trouble at this moment. The organization recently revealed how Martin "stavn" Lund and Jakob "jabbi" Nygaard agreed to renew their contracts if Heroic allowed Casper "cadiaN" Møller to leave. Unfortunately, with no way out, Heroic bid farewell to cadiaN, but soon discovered that stavn and jabbi were already in talks to join Astralis in the future.
Loading embed tweet https://twitter.com/heroicgg/status/1717150704664449417?ref_src=twsrc%5Etfw
As a result, upper management benched both stavn and jabbi with immediate effect, while cadiaN is already on his way out. Although Heroic recently signed Peter "dupreeh" Rasmussen to strengthen their ranks, it will be interesting to see how they line up for the BLAST Premier: Fall Final in November.
---