Giving credit where it's due, Pullela Gopichand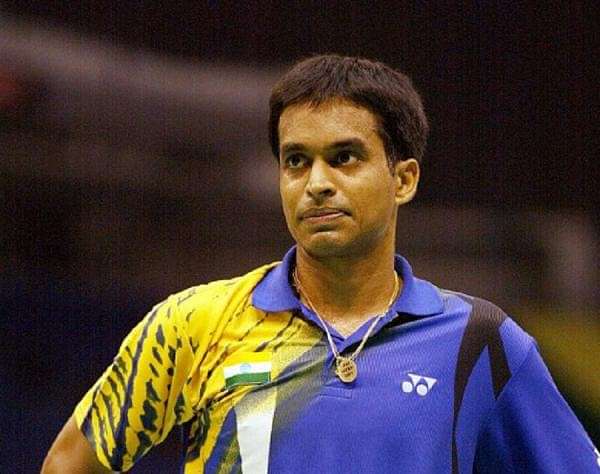 Having written enough about the Badminton players, it's time we give credit to one more man, the one behind the screens. It is none other than Pullela Gopichand, the chief national coach of India team. In this article, we analyse how indispensable Pullela Gopichand is to the success of badminton in India.
As a player
As a player, Gopichand had brought laurels for India in his short career. Gopichand, just like his protégé Srikanth was playing supremely well at Sydney 2000 Olympics, but lost in quarters and exited the tournament. However, the following year he won the All England Open Champion and is only the second from India to have won that. None has won that from India after him. Even though, he was a phenomenal talent, he had to retire early thanks to the injuries he faced in his career.
As a coach
Even though he had the potential to have succeeded far more in his career, he reserved those successes to be achieved as a coach. He set up his academy by 2008 and his second innings in Badminton started. Parents of Saina Nehwal, realizing her talent, shifted to Hyderabad to get their daughter trained from Gopichand himself. That decision has paid rich dividends, not only to Saina Nehwal, but to the nation as a whole. However, Saina split from Gopichand and joined a different academy in 2014, claiming that Gopichand couldn't afford to give her personal coaching. This is the only blackmark in his coaching career. Other notable players in his academy include Srikanth Kidambi, Parupali Kashyap, P.V Sindhu, Prannoy Kumar etc.
Gopichand Badminton Academy
Gopichand is a strict taskmaster. His academy opens at 4:30 AM every day, and he'll be the first one to arrive, 15 minutes before the academy opens. He is also the last one to leave the academy. Both P.V Sindhu and Srikanth were part of 4:30 batch. Internet and mobile phones are strictly banned in his academy and only on Sundays, students are allowed to make calls. He considers discipline to be extremely important for excellence in sport.
Attitude
Under him, the players got the confidence that they can be world beaters. Until then, Indians were considered inferior to China in Badminton. They never possessed the temperament to beat Chinese, especially in the later stages of a tournament. But Gopichand changed this attitude entirely and was the first to slay the demons in Indian players' minds about the Chinese being invincible. This should set the track for India surpassing China, as a badminton superpower.
Gopi has up badminton academies across India to spot and groom talent. The centres are in Gwalior, Vadodara, Tanuka (Andhra Pradesh) and Salem (Tamil Nadu). He also plans to open more including one in Greater Noida.
---