Glenn Maxwell and Aaron Finch to miss the opening few matches of IPL 2018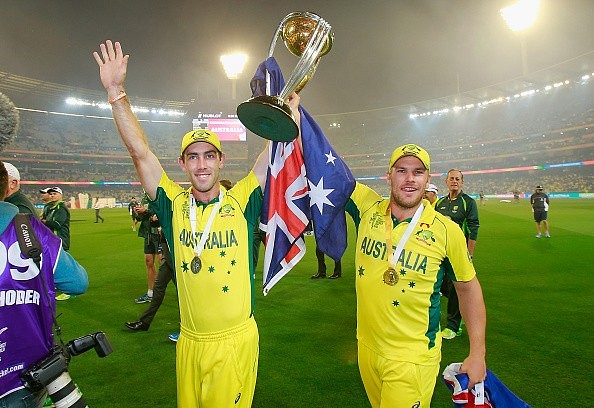 With the IPL set to take place in a couple of months from now, fans are starting to get excited for India's annual cricketing festival.
The 2018 IPL season will kick off in less than two months from now, as defending champions Mumbai Indians will host the returning Chennai Super Kings in the first match of the season.
India's biggest cricketing carnival will start from the first week of April, as the IPL will start a fresh chapter this season. The franchises took part in the IPL auction a couple of weeks back, as all eight teams hit the reset button and built new squads from scratch.
The tournament was supposed to start from April 5th, with Mumbai Indians hosting Chennai Super Kings. But that has been postponed to April 7th, with the final being pushed to 27th May.
But Aaron Finch will miss the opening matche for the KXIP side, as he is set to marry Amy Griffiths on April 7th. Glenn Maxwell, who is a close friend of Finch, will the Master of Ceremonies at the wedding, and hence will also miss the opening couple of matches for Delhi Daredevils.
"I saw the fixture this morning – there's no chance I'll be missing my wedding," Finch told reporters in Auckland on Thursday as per cricket.com.au. "That'd be a bit tough leaving Amy at the altar, wouldn't it? The second game we play is on the 13th, that'll give me plenty of time to get over there and miss only one game luckily."
As far as reasons for missing the IPL goes, Finch has a pretty strong one over here!
---