True or False – Brand Kohli Has Overtaken Brand Dhoni ?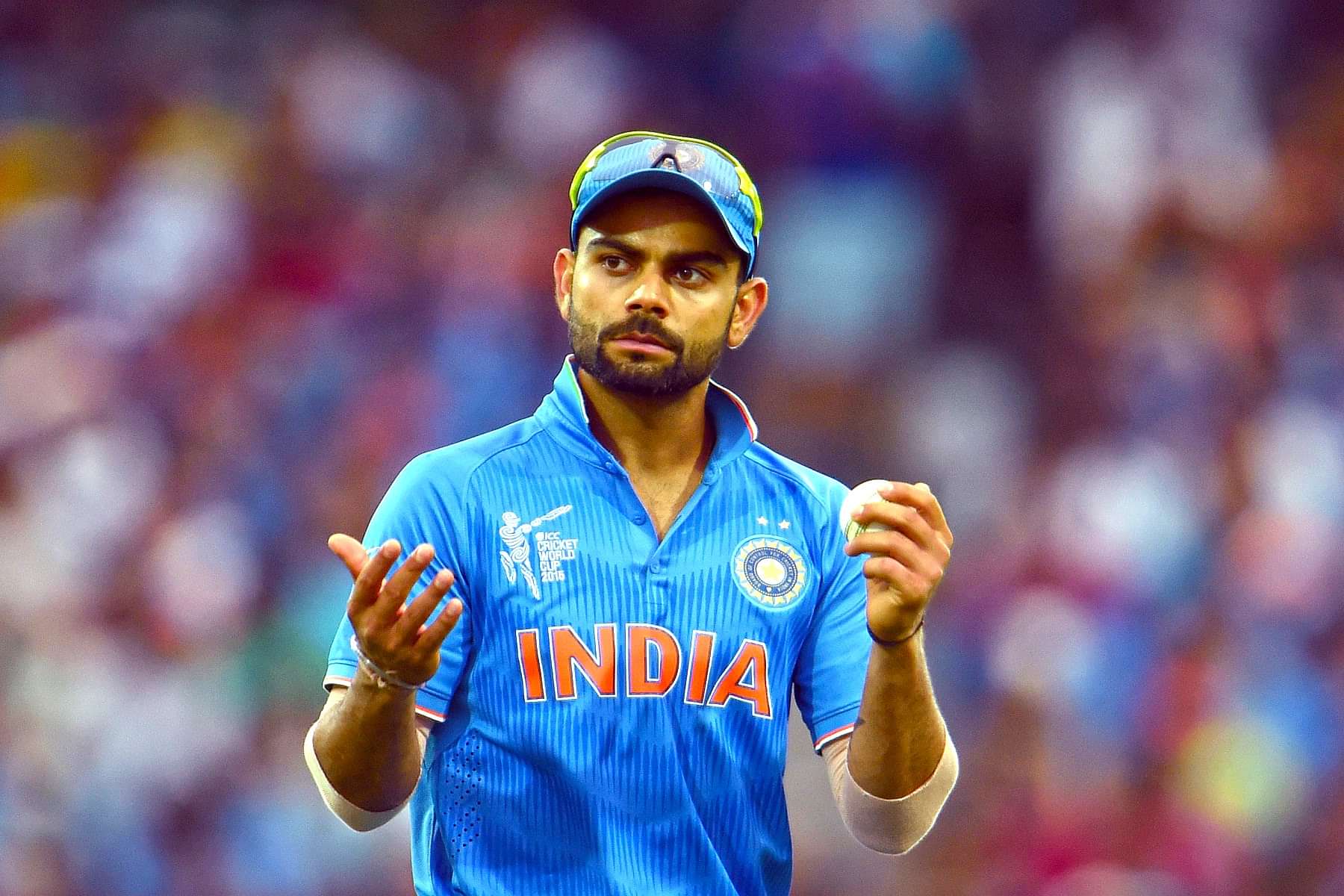 With news filtering through that Virat Kohli has now replaced MS Dhoni as the brand ambassador for Pepsi, Indian media houses have now started speculating whether or not the mass money making Dhoni Brand is now a thing of the past. Now the next question is whether or not Brand Kohli has overtaken Brand Dhoni. Read on to find out more !
5) Dhoni is no longer the face of Indian Cricket !
When you think of Indian cricket today which is the one player that unanimously comes to everyone's mind ?
Virat Kohli.
Kohli is a bona fide cricketing superstar at the peak of his powers. His fan following far exceeds the Indian boundaries with Kohli fan clubs spread across the world.
(Brand Kohli has overtaken Brand Dhoni)
4) Kohli is more visible !
MS Dhoni has stopped playing Test cricket while Kohli is now the captain of the Test team.
While you may think that this may not be such an issue the fact that Dhoni does fewer interviews and press conferences has actually reduced his visibility to the media as well as the general public.
Kohli on the other hand gives a lot of interviews and not all of them are for cricketing reasons either. (Brand Kohli has overtaken Brand Dhoni)
3) Kohli is the Youth Hero of the country !
There was a time in the 90's when every kid in India had Sachin Tedulkar as his hero. After Sachin there was Dhoni from the mid 2000s.
In 2016 neither Sachin nor Dhoni has the youth connect that Virat Kohli has with us. His brash and aggressive attitude is something that we as the youth relate to.
His haircuts, tattoos, and fashion sense is something that everyone tries to copy. It is cool to be like Kohli, so why would any company not try and get him on board? (Brand Kohli has overtaken Brand Dhoni)
2) One of the Biggest Stars in the country !
Is there a bigger star than Virat Kohli in the country today?
Tendulkar, Mr Bachhan, Rajnikanth and the three Khans aside there is nobody in India who has a bigger mass following than Kohli.
So clearly a huge MNC like Pepsi would want to keep up with the trend and project their brand through Kohli. (Brand Kohli has overtaken Brand Dhoni)
1) He is the present and the future !
Not only is Virat Kohli one of the biggest stars in the country today his brand value is only going to increase with time.
Kohli has got age on his side and this was probably one of the biggest reasons why Pepsi has made him the brand ambassador. (Brand Kohli has overtaken Brand Dhoni)
Pepsi has always had long term associations with all their ambassadors. Shahrukh had a long run and then came Ranbir. Sachin had a similar run followed by Dhoni's 11 year long association.
Clearly Pepsi see Virat Kohli as their next guy for a very long time !
---