Heena Sidhu withdraws from Asian Championship, says she won't wear a Hijab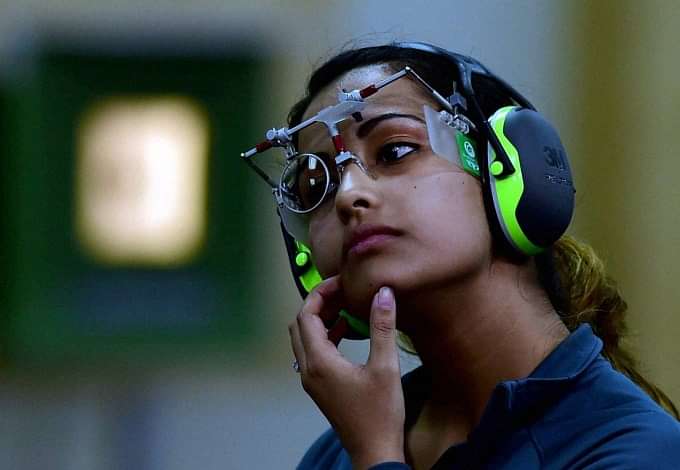 Former World Number 1 Shooting champion Heena Sidhu decided to pull out of the Asian Airgun Shooting Championship. The championship will be hosted in Tehran, Iran in the coming December. The official dress code in Iran is hijab and all women have to wear it in the tournament. This rule did not go well with Heena and hence she took the decision.
Heena told TOI, "It is not sporting. To force tourists or foreigners to wear a hijab! I don't like it and so I pulled out".
Heena has not only represented India at London and Rio Olympics but she is also an Arjuna awardee. She made her decision clear to the National Rifle Association of India. It is interesting to note that other shooters have complied with the rules. Harveen Sarao will be replacing Heena for the 10m Air Pistol event.
The defending champion also made it clear that it was a personal decision. She argued that each person should have the freedom to practice his/her religion. She is not comfortable with something forcefully imposed on her.
Also Read : England Squad for India Series
The organizers have made the rules clear and mandatory. According to the official website, "Women's clothing for the shooting range as well as public places is required to conform to the rules and regulations of IR Iran."
Experienced Campaigner
Heena being a regular player has visited various Islamic countries for various tournaments but Iran is the only place with such strict rules. This is not the first instance she has backed out of an event in Iran. The reason was the same in the past as well.
The Asian championship was last held in New Delhi. India had managed a tally of 17 medals including 6 golds. Heena had won Gold ahead of her partner Shweta Singh. She also contributed in the team event.
Heena thanked the NRAI for respecting her views. She also gave her best wishes to the team participating in Iran.
---