Shardul Vihan travelled 240 km every day to train for shooting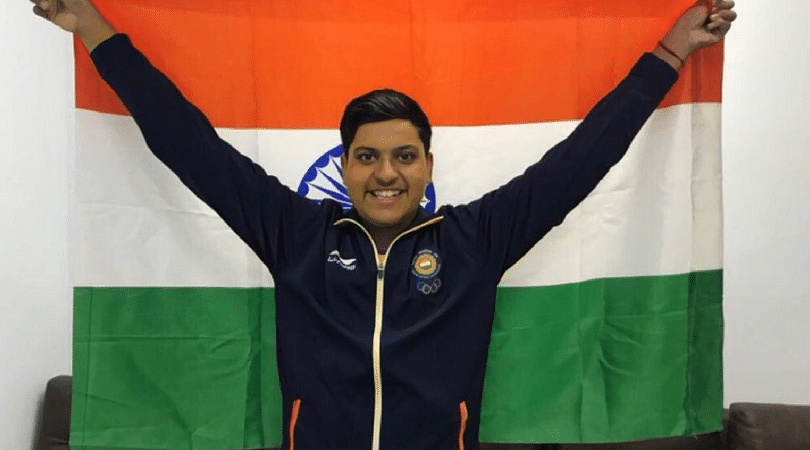 Double trap silver medallist Shardul Vihan travelled 240 km every day, from Meerut to Delhi and back to train for shooting.
15-year old Shardul Vihan won a silver medal in the Double Trap event in shooting on Day 5 of the Asian Games 2018. He took up shooting with bullets at the age of 12, the minimum legal age to shoot with firearms.
In an interview with TOI, Dharmendra Sharma (a close acquaintance of the Vihans) disclosed that Vihan has been travelling 240 km daily to train for shooting.
Sharma said that he used to take Vihan from Delhi to Meerut and back, and the 15-year old used to wake up at 4 am every day and do his breakfast in the car. Dharmendra Sharma also admired Vihan's courage to repeat the routine every day.
Vihan's elementary coach Anant Singh stated that a child below the age of 12 cannot practice shooting with firearms. When Shardul Vihan came to him at the age of 9, he practised with a dry gun (holding rifle without firing a bullet).
The 15-year old currently trains under Arjuna awardee and former Olympic trap shooter Anwar Sultan in Tughlakabad, Delhi.
"His strength is his positive mindset," said Sultan, who was with Vihan at the event in Palembang, Indonesia. "He is fresh and energetic when it comes to the range and follows the advised exercises diligently," he added.
Also read: Dushyant's frightening story after winning bronze medal at the Asian Games 2018
Shardul Vihan will now compete in the World Championships, scheduled to take place in Changwon, South Korea.
Double Trap is no more an Olympic event, and Anwar Sultan also revealed that Vihan will shift to Trap after the World Championships.
India has so far won 9 medals in shooting event, which is the most of all the medals the country have won at the Asian Games so far.
---