"He's just an unbelievable player": USA Coach Gregg Berhalter Enamoured By Christian Pulisic: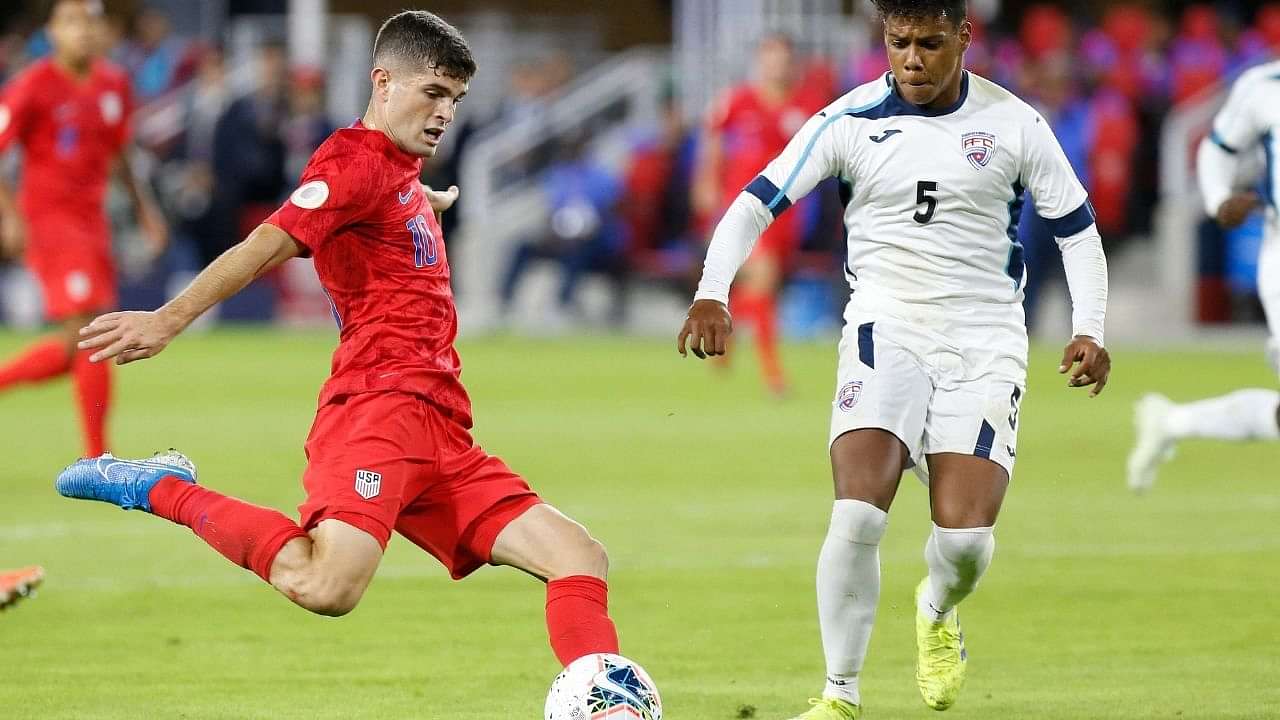 Pulisic won the encounter for his side on the day
Forgetting what Christian Pulisic is capable of when in full flight would have been easy given the agonising time he's endured with Chelsea on the pitch this season.
A campaign riddled with injuries and lacklustre displays has seen Pulisic grow out of favour at the Premier League side. However, the player showed against Northern Ireland why he Chelsea entrusted him a couple of years back.
Berhalter Lauds Pulisic
Not only did he score his side's match winning goal in the 2-1 win but Pulisic also wiped Northern Ireland off the pitch. The wonderkid was at his exceptional best, dishing out a gripping performance which was telling with the praise coach Gregg Berhalter reserved for him.
"What I say about Christian is to forget about all the great stuff he does on the ball. He just competed today, and, when he's in that type of mode, he's just an unbelievable player," said Berhalter after Pulisic's performance.
"That's what I was most happy with today: the relentless pressing. He just kept going and going and going, and then he's so good on the ball, he can unbalance a team. To me, he had an overall really strong performance.
"In my opinion, that's the next level for Christian: just that type of performance all the time. When he does that, the rest speaks for itself. He's such a creative player, he's such a good player and I was really impressed with his performance, really impressed with how he handled himself today before the game, during the game and after the game.
"So overall, I really liked his performance."
"It always feels good, of course, to get on the scoresheet. It's definitely going to help build some confidence," Pulisic said after his side's 2-1 win on the night.
"I'm feeling good, the guys are feeling good as it seemed here. For me personally as well, going back to the club level, I'm excited. I'm feeling confident, as I've said. I feel the best I've felt in my game, so I'm excited for what's to come."
Also Read: Martial Faces Mbappe's Ire
---