India wins a whopping 15 medals at an International games event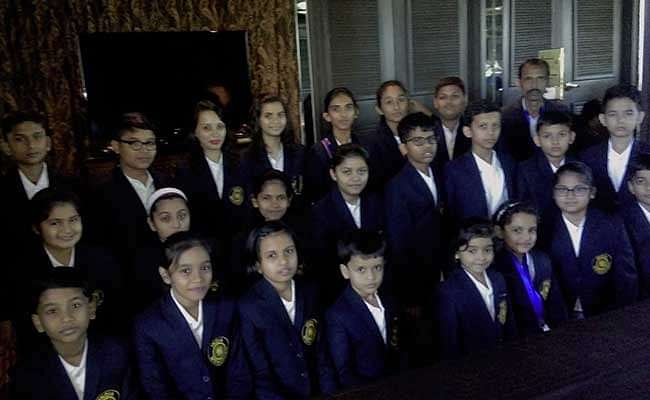 The Indian contingent returned with an impressive tally of 15 medals from one of the most brain-intensive games, the International Memoriad Games, held in Las Vegas. Out of the 15 medals, 3 were that of gold. Indians were the overall first at the memory games.
India, land of talents:
India has always been a land brimming with brilliant talents in the field of arithmetics. Some of the world renowned talents include the famous Aryabhatta (who is believed to have invented zero), Srinivasa Ramanujam and 'the Human Computer' Shakuntala Devi. This performance is a testament to the land of such heroes.
Also Read: Pankaj Advani Does It Again !
About Memoriad:
The MEMORIAD® term is a global brand name and derived from the English words "memory" , "mental math" and "olympiad" and it means "Memory, Mental Calculation & Photographic Reading Olympiad".
MEMORIAD, where games and competitions are held in the olympic games order once every four year, is the FIRST and ONLY platform combining "MEMORY", "MENTAL CALCULATION", "MENTAL ARITHMETIC" and "PHOTOGRAPHIC READING" competitions.
Some of the quotes by participants of International Memoriad Games to NDTV:
The winner of calendar dates calculation, 14 year old Jainum Shah said: "This was my first competition, and I am happy to have won the title for India in calculating calendar dates. From team India the youngest participant was 5 years old and the oldest 42."
Maitri Maniar, the runner up in 8×8 digit multiplication told NDTV that "The Indian Team has maintained the number 1 position in mental sports since 2012. I am proud to be part of this team."
Scott Flansburg, the chairman of the global federation, said: "The team (India) is the best. They always have been. It was a great time to showcase their talent."
Gwendolen Noronha, the chairperson of India Memoriad Federation who selected the participants for the international event had the following to say: "It gives me immense pleasure to see India lift the title. Mental sports events like calculations, memorization, speed-reading also plays a very important role in the education of a student."
Also, it must be noted that India has maintained number 1 ranking since 2012 and that Indians were the overall winners in Mental Calculations World Cup 2014 held in Germany.
---