Indian Cricket team stars talk about the challenges they faced in becoming international cricketers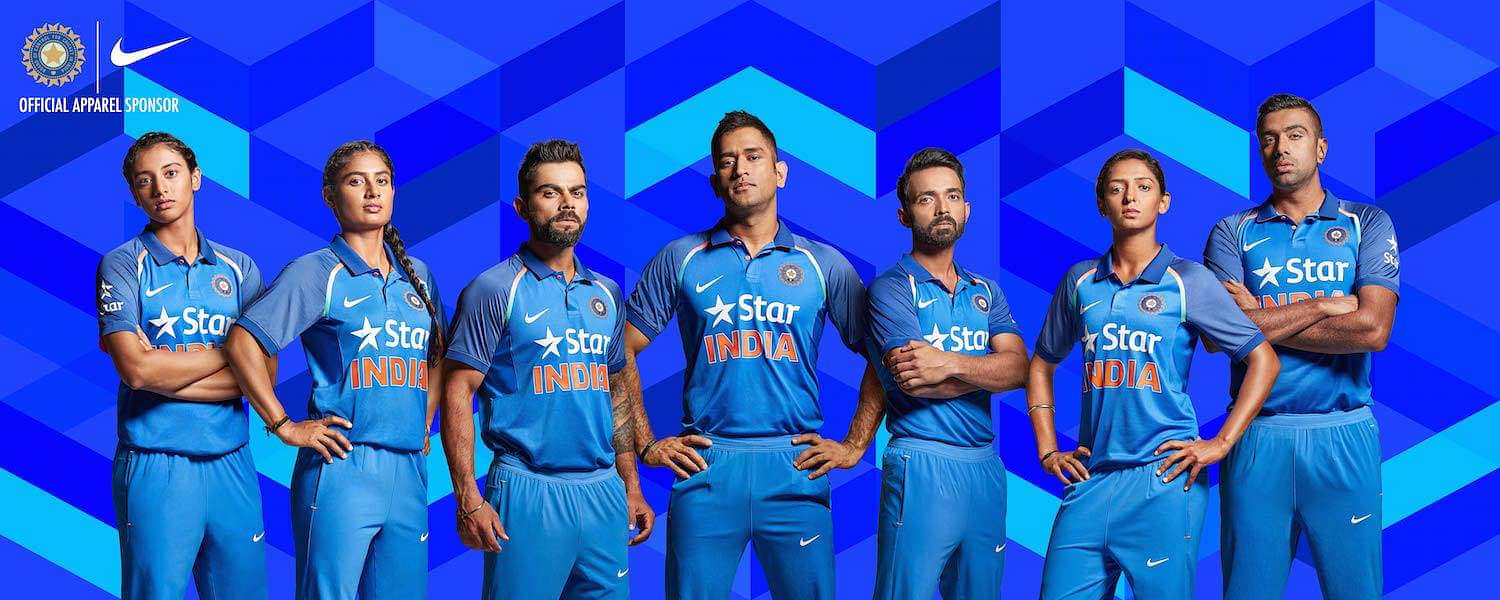 The Indian Cricket Team will be sporting a new jersey for the upcoming series against England, and once again it was refreshing to see both the men and women pose to unveil the splendid new kit.
During the unveiling, MS Dhoni, Virat Kohli and Hamanpreet Kaur talked about the challenges they faced on their journey to becoming India's top cricketers.
The motto for the new kit is 'self belief' and all three emphasized on the fact that how 'self belief' is of paramount importance, if you want to achieve greatness in your profession.
Hamanpreet Kaur, the Indian women's T20 captain, spoke about how difficult a journey it was for her to take up the sport professionally. Cricket isn't considered as a women's game in India, and that led to her having to fight the society in addition to the on field challenges of making it big in a sport.
" I started playing cricket with the boys and I loved the sport from the first time I held a bat. People didn't want me to play cricket, they said you don't have a future in it. Surrendering under pressure I attended a hockey camp but that just reinstated my love for cricket. I believed I could play for the Indian team one day; but first I needed to play in a women's team to get noticed. The biggest struggle was to get 11 girls on the field to make a team; I remember even coaching the girls at every practice session."
Virat Kohli talked about how we treat sport and life differently and how it is a grave mistake that we have been committing all this while.
"We have always been told to treat life and sport differently, which is very wrong. On the field, we are encouraged to take risks but then in life you need to be safe! It's a huge gap that needs to be bridged. Cricket has taught me everything I know about life. I truly believe that sport helps shape your character as an individual; all you need is to believe in yourself. The self-belief that I learnt on the field makes me believe that I can accomplish anything on or off the field,"
MS Dhoni was all praise for the material of the new kit and how it would help the players perform better on the field.
"The game has been evolving over the years and the need to have kits that are designed to suit the modern game has always been the priority for the team management and Nike. Features like the 4D quickness and Zero distractions will definitely help the team on the field."
The Indian Cricket team will take on England in the first ODI at Pune on Sunday.
---