5 Interesting facts about Paul Pogba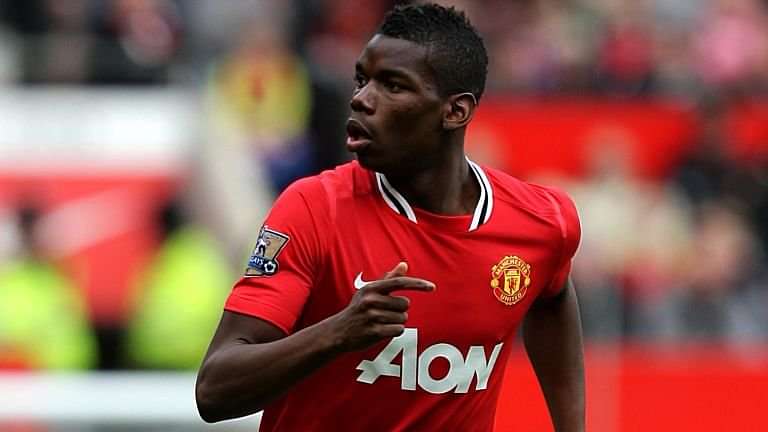 After a long summer of speculations , Paul Pogba's move to Manchester United is imminent after a world record Fee was accepted by Juventus reportedly . Here we look at 5 interesting facts about Paul Pogba
1 There are two more Pogbas
Paul Pogba has two twin brothers Matthias and Florentin who are two years older than him. All three Pogba brothers are professional footballers , Matthias plays for Scottish club Partick Thistle F.C while Florentin plays for French Ligue 1 Club Saint Etienne . With no disrespect to Matthias and Florentin , it really is Paul who has popularised the family name.

2 Hair and nicknames
We all remember Paul the Octopus from the 2010 World Cup. Pogba has also been nicknamed as Paul the Octopus , not because of making any predictions but for his legs and arm which looked like tentacles when he was young. At Juventus he was popularly called 'Pogboom' for his frequent long range goals.
Everyone is familiar with Pogba's weird choice of hairstyle, he frequently changes his hair and pulls off every time. Here he is with Pogboom inscribed  on his hair.
 
3 Dabberman
The dab is an import from the United States, where it first emerged in their professional sports last year having originated on the hip hop music scene. Pogba decided that performing the Dab everytime he scores a goal would popularise the move. Brace yourselves for a dose of 'Dab' at old trafford next season with Pogba and Lingard at the centre stage.
 
4 Thriving at Juventus midfield
Pogba took no time to establish himself as a first team regular when he moved to Juventus 4 years ago , a team which had just won the Serie A title unbeaten and to settle in with the like of Andrea Pirlo and Arturo Vidal for a teenager at that time was incredible. In 2014 he was named in the Ballon d'or shortlist and at 21 , he was the youngest in the list at that time.
In January 2015 he helped Juventus beat fierce rivals Napoli after 14 years , scoring a thunderous volley. Just last year he stepped in the shoes of legends like Michael Platini , Alessandro del Piero and Roberto baggio by inheriting the number 10 shirt at Juventus. He will have to contend with the number 6 at United though.
5 Golden Boy
In 2013 Pogba was awarded the Golden Boy award for the best young player in Europe , an award previously won by Lionel Messi , Wayne Rooney , Sergio Aguero and Cesc Fabregas. We all know how they turned out.
At the 2014 world cup , he really impressed everyone except the Manchester United fans and went on to win the Best Young Player award.  
It is now time for Pogba to step out again at old trafford and be a great midfielder that football club deserves.
Also Read : An open letter to Antonio Cone
---