Interesting Post match quotes from Virat Kohli after a tense finish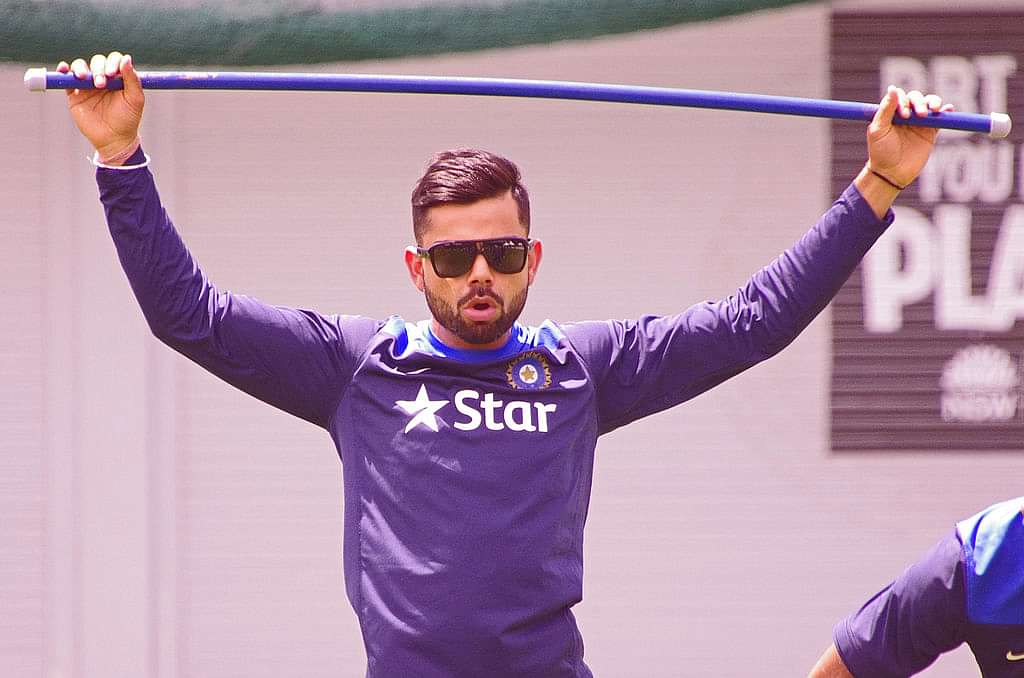 The first test between India and England offered an unanticipated climax. England dominated the proceedings and India barely managed a draw. In this backdrop, here are some interesting post-match quotes from Virat Kohli on a wide variety of subjects.
On the team surviving a scare towards the end:
"Well, at least we know how to draw games now. Before that, some people obviously were sceptical about our side knowing how to draw games.
I spoke with Ravindra Jadeja out there that it was an opportunity for both of us to improve on another aspect of the game. Maybe in Test cricket in the future, we will have this situation again. Maybe we will have to apply ourselves again and show character, show intent to get runs in between, but play percentage cricket, figuring out areas where you want to take ones or hit boundaries but at the same time be sure of your defense as well. It was a challenging situation but one that we counted really well."
Also Read: India vs England First Test: 5 Takeaways
About usage of DRS:
"Those are very small margins and you have to trust the wicketkeeper and the bowler. But at times you need to understand the bowler might push you to take it in desperation and you need to understand it as captain. While batting, one thing I saw was it's very important for non-striker to stay as close as possible to the stumps, keep figuring out where it's pitching and be more aware to help out your partner. That might be an important thing in a Test match in an important situation you might not take the DRS like today with Pujara."
On the pitch which didn't offer so much assistance to spinners:
"I was quite surprised to see that much grass, to be honest. It should not have been the case.
We saw from day 3 onward, the last hour, the ball did quite a bit for the spinners. That stayed consistent on days 3, 4 and 5. I don't think it was similar throughout the day. The odd ball bounced in between and you had to pitch the ball in the right areas as spinners to get purchase from day 3 onward. The first two days were really good to bat on.
Day 3 onward, it slowed down a little bit but no demons as such. Sometimes, the situation becomes such that even on flat wickets, you tend to make mistakes. It looks that it is doing a lot more than it is actually out there."

On England's spinners performing better than Indian spinners:
"I don't think so. They bowled well but it's not that they outperformed our spinners. It's not that they took five-for and totally turned around the game. They should have won the game if they outperformed our spinners"
On playing the catching up game throughout:
"I thought Ashwin was batting really well, he scored a lot of runs for us this year, so also Saha. Those two are confident. Plus Jadeja's home ground. So we backed him to get a few runs for us. That gave an opportunity to play Mishra, an extra spinner. So at least, we had all our bases covered. With five batsmen, we ended up getting close to 500 and even batted out the second innings as well. Again, it gives us belief as a batting unit."
On Alaistair Cook:
"He's a quality player, we all know that. he has played over 100 Tests and scored over 10,000 runs, so you don't take a guy like that for granted. But we don't focus on things that have happened in the past, we believe that we can get any batsman out on the surface we're playing on."
---