IPL Fantasy Guide: Fantasy tips for Gujarat Lions vs Kings XI Punjab and Rising Pune Supergiants vs Mumbai Indians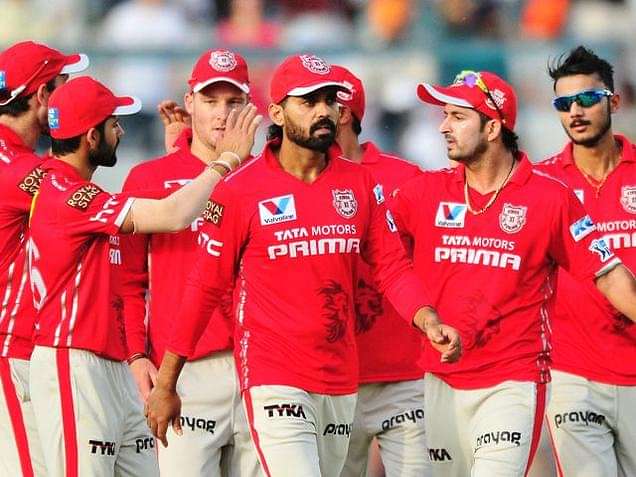 Very often you take things for granted and somewhere down the line they come back to haunt you. I learned this the hard way last night when I couldn't make my team for the evening game between Sunrisers Hyderabad and Royal Challengers Bangalore.
So, during rain hit games, when the toss gets delayed, the ICC World T20 league and the IPL Fantasy league of the previous editions gave us the liberty of locking in our teams before the actual start of play. But with new leagues and new mediums come new rules, and though I had thoroughly read about the points system and the transfer scenario before starting the Fandromeda fantasy journey, I completely neglected the part about 'what would happen in a rain curtailed game'.
While it was naïve on my part to have not actually read up on the rules of the game, the present rule just doesn't make sense. You need to give your fantasy managers the leeway of selecting their teams before the first ball is bowled, no matter when that is. Today we got a full game in place, but if we have a 5 over game, how do you expect a manager to make his decision on that at the scheduled time of play.
Also, moving into May we will be having a few rain curtailed games, so just look out for this difference in the Fandromeda league with respect to rain curtailed games, otherwise you could have a really sad day.
Let's get to business then.
Gujarat Lions vs Kings XI Punjab
Transfer out: QDK, Shakib AL Hasan, Shreyas Iyer
Transfer in: Brendon McCullum, Glenn Maxwell/DR Smith
It's a match where the most prolific side will meet the meekest one. While that's been the case on the field, the team sheets say a completely different story. With Marsh, Maxwell, Miller and Johson in your playing XI, you are supposed to be challenging for the title let alone be languishing right at the bottom. But then cricket is not played on paper or by reputation.
Kings XI have tried to breathe fresh air into their side by elevating Murali Vijay to the captaincy role and by relieving Miller of his duties hoping that he'll get to play more freely now. But will this change bring positivity or another period of uncertainty is what needs to be seen.
Gujarat Lions have a headache of their own with respect to Finch's inclusion. Smit and McCullum have rediscovered their CSK form and look to be the most threatening pair in the IPL. With Raina being a permanent number 3, I don't see Finch making an appearance anytime soon.
The Rajkot track should be a high scoring one and with the above mentioned power hitters in both teams, we could be in for a run feast (but you never really know with Kings XI)
Now, I already have Raina and Bravo in my team for this game.
The first player that I bring in for this game is Brendon McCullum. He has been in terrific form throughout the IPL and has been scoring runs a t a brisk pace as well. His partnership with Smith has been working wonders for the Lions at the top of the order but I don't expect Smith to do a lot of damage today as he isn't a great player of quality spin bowling and he'll be up against Sandeep Sharma upfront.
McCullum has played his entire cricket in New Zealand where the ball swings a long way and thus inherently is a good player of swing bowling and thus he gets the nod ahead of Smith.
The second player I bring in his Glenn Maxwell. While his selection could raise a few eyebrows because of his current form he will be playing on a flat track today, something that could trigger his run scoring form. Also, the fact that Rajkot has large boundaries would mean that he would bowl a few overs as well. But I would bring Maxwell in only if Kings XI bat first as his 'point providing' potential could take a serious hit if he is pushed down the order during a chase.
So, if Kings XI bat second, DR Smith seems like a good option just because of the form he has been in. I have never been a big fan of his batting but his clean strikes force me to think about getting him in as he could do a lot of damage if he plays for 6-8 overs.
For the uncapped player, I go with Manan Vohra. On a flat track he can really cause a lot of damage and also, I don't think any other uncapped player can provide me with a lot of points.
Now, for those who did make changes to their side after reading the article tomorrow, you first pick should be McCullum and you can bring him in my transferring out Warner. If you do want to go with another overseas player, transfer out Russell to bring him in.
Batting captain: Brendon McCullum(if GL bat second)/Suresh Raina(if GL bat first)
Bowling captain: Dwayne Bravo
Rising Pune Supergiants vs Mumbai Indians
Transfer out: Glenn Maxwell/DR Smith, Amit Mishra, Manan Vohra
Transfer in: Steve Smith, Jasprit Bumrah, Krunal Pandya(uncapped player)
 The last game in Maharashtra this season is going to be the Maharashtra derby and it is surely the most fitting farewell the Maharashtra cricket fans could get.
RPSG were tipped to be CSK 2.0 but they have done nothing to do justice to that tag. They seem to have just too many all rounders in their squad and are clearly missing specialists.
Mumbai seem to be a settled side now, with all their players contributing to victories. Their only concern is the opening combination, which hasn't scored a lot of runs together. Guptill could be a good choice but I don't think they'll drop Southee or Pollard owing to their stellar performances in the last few games.
The Pune track seemed to be an enigma at the start of the tournament but it has molded itself into a flat, high scoring wicket. We can expect another run feast today.
Now, I already have Rohit Sharma, Ajinkya Rahane and Murugan Ashwin in my team for this game
Steve Smith would be my first choice for this game. All the talk about him not being suited for the shortest format of the game have gone out of the window after his performance last time round. Also, he is one of the most dependable batsman in the circuit (along with Kohli and Williamson). Get him in!
Jos Buttler was supposed to be the shining light of Mumbai's campaign this year but he has failed to live up to the expectations. Also, for this game he'll up against the Ashwin trio and thus I don't see him making much of an impact.
Bumrah has been bowling really well at the death but he hasn't been getting a lot of wickets. All that could change against a lower middle order with no specialist batsmen. But I bring him in only if Mumbai bowl first.
For the uncapped player, I go with Krunal Pandya especially after seeing that Mumbai's team management have started sending him at number 4 on a regular basis.
Batting captain: Rohit Sharma(if Mumbai bat second)/Steve Smith(if Pune bat second)
Bowling captain: Jasprit Bumrah(if Mumbai bowl first)/Murugan Ashwin(if Pune bowl first)
---