IPL Fantasy Guide: Fantasy tips for Sunrisers Hyderabad vs Delhi Daredevils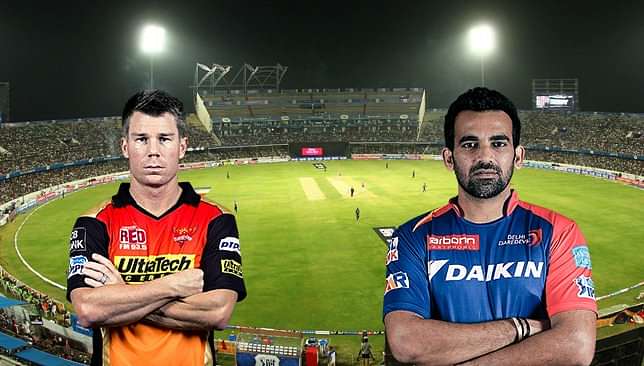 The Royal Challengers Bangalore seem to be cursed. While their bowling has been letting them down all season and putting a lot of pressure on their batting unit, today it was the batting unit's turn to return the favour, and they did so in some style.
None of the big 4 got going and as a result of that RCB could post just 150 on the board. And by that time we all knew what would unfold in the second innings. But it seems that the RCB team management had planned for a role reversal. The bowling and fielding unit rose to the occasion in the second innings and made a match out of it by keeping thing tight till about the 16th over. Then Pollard ripped Watson apart and that was that.
RCB need both their bowling and batting to click together otherwise they can kiss their hopes of getting into the playoffs a firm goodbye.
Mumbai Indians have picked themselves up wonderfully after their humbling loss to SRH and they again seem to have found the correct balance required to win games
Let's get to business now!
Sunrisers Hyderabad vs Delhi Daredevils
Transfer out: Yuzi Chahal
Transfer in: Karun Nair(uncapped)
Too many changes to their side have resulted in DD losing their initial momentum in the tournament and now, with two consecutive losses, they find themselves in the mid table rut.
SRH have stuck with their best 11 and with the inclusion of Williamson and Yuvraj, they seem a well-rounded side.
The Hyderabad pitch has been a little sluggish this time round and thus run scoring could be a little difficult, especially for DD, as they would be up against the best bowling unit of this IPL
Now, I already have David Warner, Deepak Hooda, Bhuvaneshwar Kumar and Mustafizur Rehman in my team for this game.
I think I have covered all my bases as far as SRH are concerned. Kane Williamson wouldn't hurt you much (if you don't have him in your team). Also, he has looked a little out of sorts and has found it difficult to really get going and hence I don' think you should opt for him. Yuvi bats too low to make an impact everytime and hence I leave him out. Nehra bowls just one over at the death and I can't always expect him to get wickets upfront.
Coming to the Delhi Daredevils, you need to consider the schedule big time, when it comes to the business end of the tournament and DD do not play a game until Sunday night. This forces me to leave out all possible players from the Delhi outfit for this game
But if you have more than 22 transfers, you could go in with one player from the Delhi Daredevils(The number 22 comes from the multiplication of 1.52 and 15, where 1.52 was the initial transfers/game and 15 is the number of games left)
If you have to pick just one player for this game from DD, you should go in with Chris Morris. The Hyderabad track has assisted the seamers to some extent and the fact that he bowls two overs at the death makes him a safe bet
Now, if you are hell bent on getting in two players from DD, the second pick could be one from QDK or Amit Mishra. This selection would depend a lot on the pitch that is dished out at Hyderabad today. A spin friendly wicket would mean Mishra and anything other than that would mean QDK. Anyway, I would still advise you to save the transfer.
For the uncapped player, I go with Karun Nair. He has been brilliant for the Draedevils right throughout and it's a shame that this is the first time I have been able to draft him into my side. At number 3, he can be a really great 'point provider'
Batting captain: David Warner
Bowling captain: Mustafizur Rehman(if SRH bowl first)/Bhuvaneshwar Kumar(if SRH bowl second)
The reason for this is that when SRH bowl first, Mustafizur is very handy at the death. But when SRH bowl second, Warner, for some reason holds him back for too long, which results in either too much for him to do or too little.
Happy team picking!
Also read: http://sabkhelhai.com/upon-time-manchester/
---