Is Luka Doncic Playing Tonight Vs Hawks? Mavericks Release Availability Report for 3x All-Star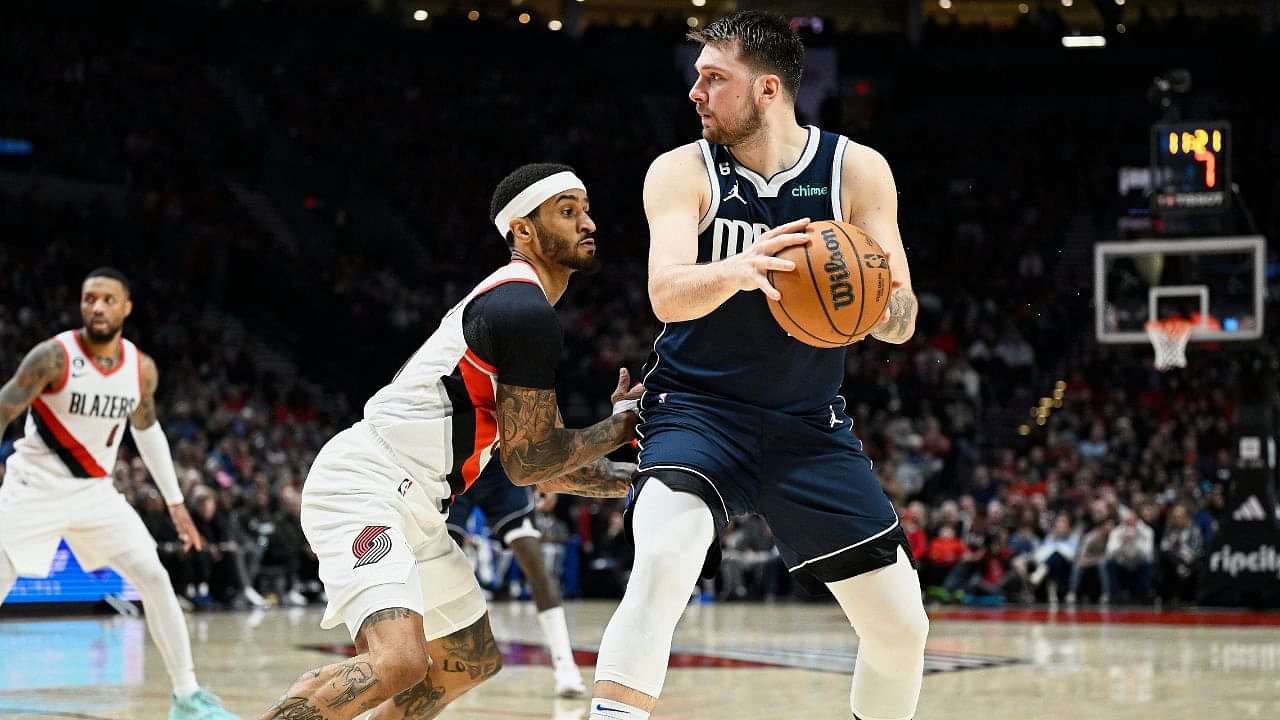 The Dallas Mavericks just returned home after a disastrous five-game road trip. The Mavericks lost to the Thunder and the Clippers and then dropped back-to-back games to the Blazers. The only game they won was where Luka Doncic bailed them out with clutch threes twice in a Double OT against the Lakers.
They were handed a 140-123 beatdown by the Blazers on Sunday. This came right after a 136-119 loss to the Blazers a day ago.
With these recent losses, the Mavericks have now lost five out of their last ten games. They're down to a 24-21 record and are 1.5 games behind the fourth-seeded Kings. They played their last game without Luka, who was ruled out with left ankle soreness.
As Trae Young and the Hawks come to town, fans wonder whether Luka Doncic will suit up or not.
Also Read: Bronny James, Who Shut Down Corinna Kopf's Advances, Once Introduced Adin Ross to His Father LeBron James
Luka Doncic is listed as probable for tonight
The Dallas Mavericks haven't taken Luka off of their injury list. This means that maybe he wasn't just rested on the back end of a back-to-back contest. He's still listed as probable on the recently released injury list.
Loading embed tweet https://twitter.com/MavsPR/status/1615483813534044163?ref_src=twsrc%5Etfw
Now, that isn't a good sign for the Mavs, who rely on Luka to carry them. So far this season, Doncic has been a regular on the Top-5 of the MVP ladder, and is on the 2nd spot on the recent list.
Along with these three listed as probable, there are three more players that have been ruled out for tonight.
Loading embed tweet https://twitter.com/MavsPR/status/1615483861676220416?ref_src=twsrc%5Etfw
This means that the Mavericks would play short-handed against a Hawks team that is trying to get within the Top-6 seeding.
Also Read: "Stephen Curry Can Run for President!": Draymond Green Talks About Warriors Star, Lists His Role in 2x MVP's Cabinet
---