John Cena hints at a Wrestlemania 34 match against the Undertaker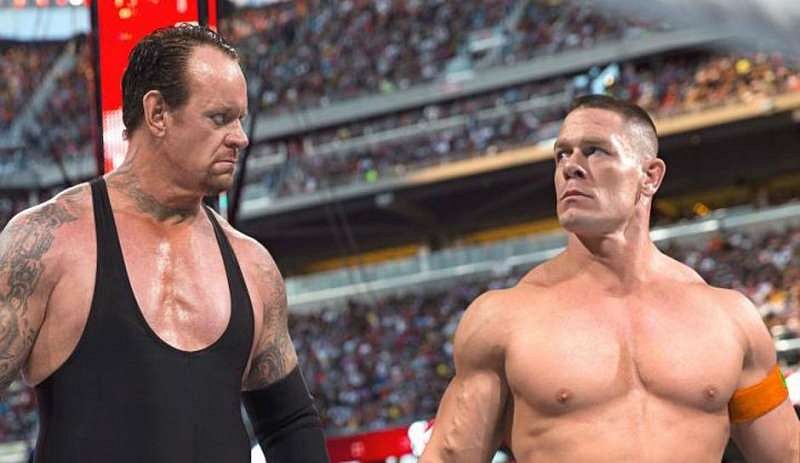 We thought it was never going to happen. While we all hoped and prayed for WWE to make this work, no one really thought that it could, especially after last year.
The most respected wrestler in history going toe to toe with one of the biggest draws in history, at the grandest stage stage of them all is an epic story willing to be told.
And now, our hopes are being raised again, as social media has gone ablaze with rumours that almost confirm Undertaker vs Cena at this year's Wrestlemania.
These two legends were scheduled to face each other at Wrestlemanai 32, but an injury to John Cena ruled him out of mega event, leaving the company no choice but to bring back Shane McMahon to face the Deadman at Wrestlemania.
Rumours were strife that the company would have the dream match on last year's match card. But the Undertaker's deteriorating health meant that Vince took the call of giving Roman Reigns the biggest win of his career, rather than give everyone the match that we have been waiting for.
Make no mistake about it, Vince wants this match to happen as much as anyone, but last year provided a unique set of circumstances. No one was sure about the Undertaker's status for future Wrestlemanias which is why they decided to give the Reigns the push.
But reports over the past few months have been positive surrounding the Undertaker, as people believe that the Deadman might well return for one more match.
And that match will be against John Cena.
Cena dropped a huge hint on the last episode of Monday Night Raw, as he apparently referred to the Undertaker in his promo with the Miz.
"Wrestlemania can bring a legend back from the dead," said Cena.
Watch this space for more!
---