John Cena vs The Undertaker at this year's Survivor Series ?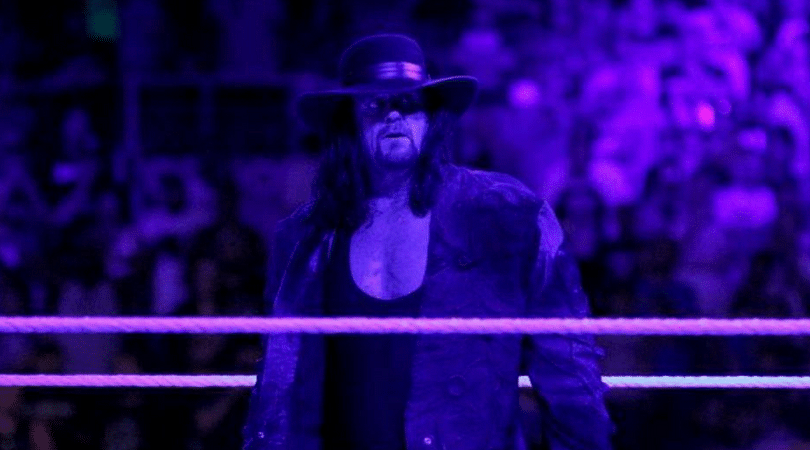 This year's Wrestlemania will live long in the memory of wrestling fans for it marked what seemed like the end of the Undertaker's legendary career.
After his loss to Roman Reigns, the Undertaker took off his gloves and placed his coat and hat in the middle of the ring, before exiting the stage to a standing ovation.
For many people, it seemed fitting that the Deadman bowed out on the grandest stage in sports entertainment.
But news is now coming in that he may come back for one more match.
Before it was announced that Reigns would be facing Undertaker, the internet was ablaze with rumours that John Cena would be the Deadman's potential opponent.
It is one of those few dream matches that the fans want to see, and it is a match that the WWE wanted to have last year at Mania.
We know that Cena will face Reigns at No Mercy in a few days time.
The Undertaker's name has been mentioned in the build up to their match, which might sound very insignificant at first but it does when you realize that a gong can be heard at the of the No Mercy promos.
Also, the WWE has released a list of superstars who will be present at the Survivor Series, with John Cena being prominently featured in it.
Cena, who will have filming duties to complete after No Mercy, was earlier expected to take time off after his match against Reigns. But it looks like he will be taking part in one of the biggest WWE events of the year.
We have also heard that the Undertaker has promised one more match to Vince, provided it happens against John. With everyone in the wrestling world wanting to see this match, it would take a brave person to bet against it from happening.
While all this is speculation at the moment, the WWE does like to throw in a few hints every now and again. And if this is true, then we can expect the Undertaker to make some sort of an appearance at No Mercy.
---