Kashyap praises Saina Nehwal's big decision to reunite with Gopichand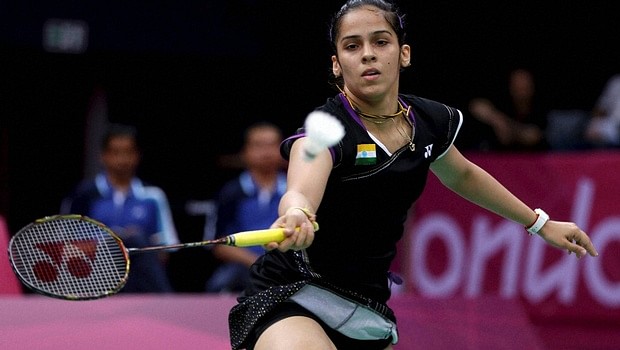 Two days ago, we learnt that Saina Nehwal has decided to reunite with her former coach, Pullela Gopichand.
The Commonwealth Games champion had parted ways with Gopichand three years ago after a difference of opinion between the two.
But in an effort to make the best out of her remaining years, Saina has come back to the academy where she trained for close to ten years.
Several shuttlers are praising her decision to come back, as they believe this will get the best out of her. Parupalli Kashyap, the first top men's singles player under Gopichand, was extremely happy that Saina decided to return home.
"It is a good decision for her to comeback to the academy. She had learnt a lot here and also won many titles. This move will help her a lot," said Kashyap.
"She has many friends like Gurusaidutt, Sai Praneeth, Kidambi Srikanth etc here. We have all trained together for a number of years. Moreover, she can get very good training here."
"There in Bangalore she was lonely but here she can enjoy the training. For the last few months she has been discussing with us about moving back," said Kashyap.
"Though they had differences we know that Gopi sir will not say no to Saina. After all she has trained under him for 10 years. A shuttler peaks at around 27 and under Gopi sir's guidance she can extend her career for another six to seven years."
"She is very happy now. All these three years she has been missing her parents and her dear dog Chopsy. These things will help her to stay fresh and do well in her career," he said.
Saina's former coach, Vimal Kumar, was also happy with Saina's decision to shift back to Hyderabad.
"I spoke to Gopi yesterday. Gopi wanted to know whether myself and Saina had detailed discussion on shifting of her training base from Bengaluru to Hyderabad. We had a very clear understanding. The discussion was absolutely fine," Kumar told PTI .
"Saina and Sindhu are two best girls in the country at this point of time. So, we need to ensure that they are given whatever they want for now, especially Saina, for she has some more years left in her to do well," he said.
"Players like Saina can excel where ever they play or under any coach – that could be me or Gopi, for 90 per cent of their success depends on their hard work," he said.
"We, as a coach, can only step in when a player is overdoing certain things."
---
Share this article