"LeBron James is Extremely Childish!": Lakers Come Clean About the King Right Before Game vs Luka Doncic's Mavericks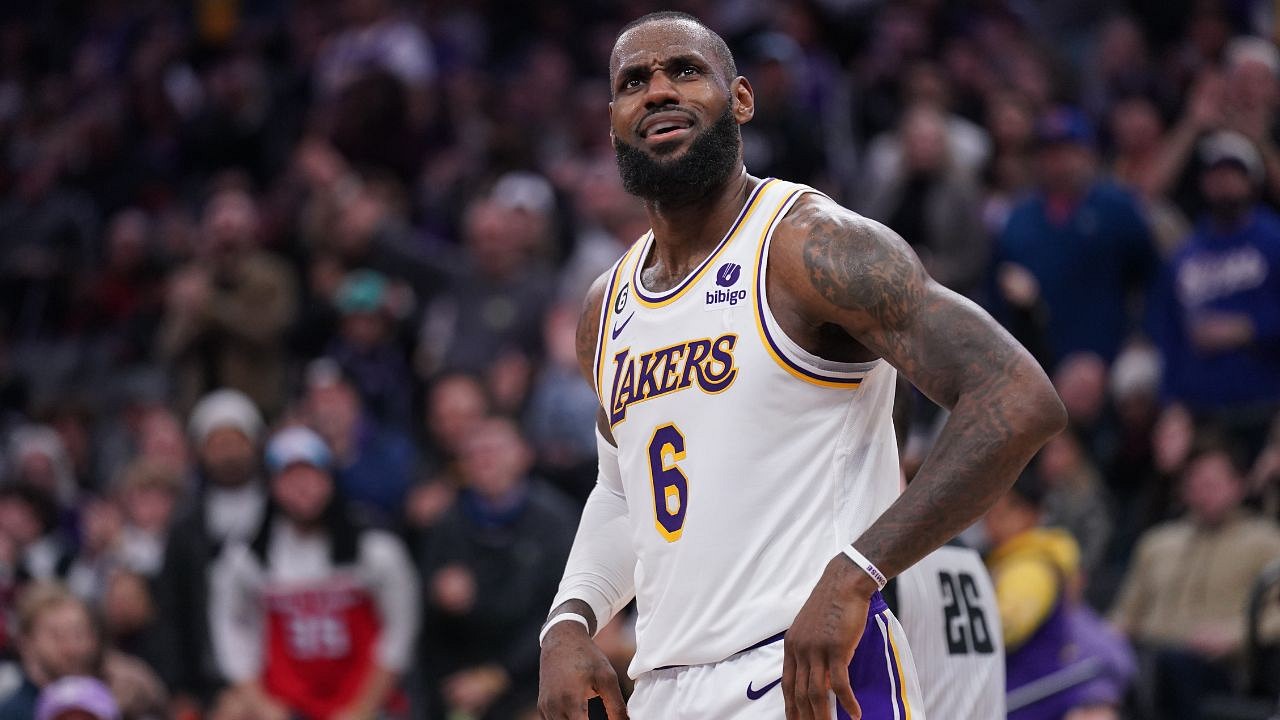 LeBron James is in carry mode right now. How could he not be, considering that the Lakers have once again lost Anthony Davis to injury? And of course, the man is tired of losing in one of his final good years in the NBA.
Now of course, during this stretch, the man can sometimes be a bit heated toward his teammates. After all, which serial winner in the NBA wouldn't be?
So, when his teammates were asked to define him in one word, he was probably just a little bit tensed as to what they might say about him.
However, the only thing that came out of their mouths was a rather unexpected answer.
Also Read: "Pretty Easy, Rim is Still 10 Feet.": Stephen Curry and Klay Thompson Describe Playing in Football Arena as Spurs Attempt NBA Record Attendance
LeBron James's teammates call him childish while running down a tunnel
LeBron James has often come off as rather serious to the media nowadays. And frankly, it's no surprise considering how much the world has been hounding him and the Los Angeles Lakers this season.
But unlike what you'd expect, apparently that attitude doesn't extend to his time in the locker room.
In fact, his teammates defined him as quite the opposite kind of person.
The Lakers describe LeBron James in one word 😂

(via lakers/TT) pic.twitter.com/8OUbksHEYp

— ClutchPoints (@ClutchPointsApp) January 12, 2023
Of course, there were always going to be a few players calling him the GOAT. But childish?
But admittedly, the more we think about it, the more sense it makes.
After all, the man does have a very famous favorite day of the week, that even has its own slogan.
Taco Tuesday!
Yes, LeBron James evidently loves Tuesdays. And it is for one reason, and one reason only.
Bron brought AD over for Taco Tuesday 🌮

(via @KingJames) pic.twitter.com/fMBBRHIBQ6

— Bleacher Report (@BleacherReport) July 17, 2019
The man's enthusiasm for the day most definitely is the kind of childish behavior everyone loves.
In fact, it makes us crave some tacos too.
Also Read: "Kevin Durant Is Going To Get Drug Tested For That": Markieff Morris and 'Slim Reaper's' Handshake Has NBA Twitter Speculating
---
Share this article