What we learned from Manchester United's win over Zorya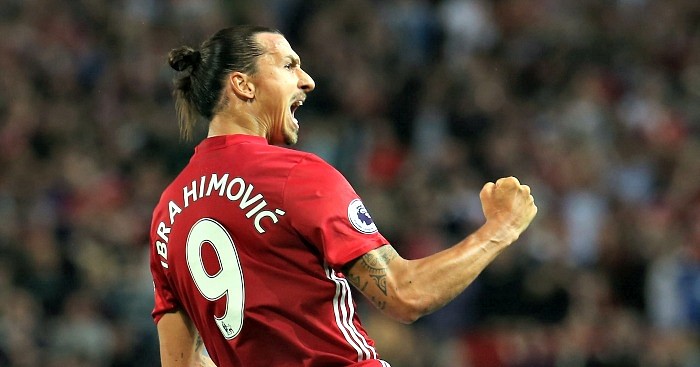 Manchester United were far from their best at home against Zorya. Nevertheless, Mourinho's boys huffed and puffed to victory in the backdrop of a fairly pedestrian performance. Here is what we learned from Manchester United's win over Zorya.
 1) Fellaini misfires again
For the fourth season and third manager running, Marouane Fellaini has been able to ingratiate himself into the manager's good books. While, some fans make ridiculous claims of black magic, the truth is far more objective.
It is easy to see why Fellaini could be an asset in midfield. With a big hulking frame, he poses a roadblock in the centre of the park. Add to that his aerial capabilities at both ends of the field.
However, when Fellaini is forced to play in a two man midfield, he becomes a liability for his team. As has been apparent for some time, there are too many gaps left uncovered.
Add to that, the numerous mispasses and fumbles. Whatever, Fellaini's qualities may be, he is certainly not a playmaker.

 2) Bailly the 'slayer'
One of United's best performers of the season thus far, has been their new signing, Eric Bailly. From his first appearance, Bailly has proved himself to be in for the long haul.
Although his uncurbed enthusiasm and boundless energy is appreciable. What is not so comfortable is his penchant for violent tackles. In this, the Ivorian has a lot in common with Nemanja Vidic.
Although Bailly was lucky enough to get away with a high foot in the first half, his actions forced a booking soon after the hour mark. If he continues this way, there might be problems in store for him, in the near future.

 3) Wasteful United
Another aspect Mourinho has been unable to peel from this United team is their wastefulness in the final third. This was apparent once again on Thursday night.
With United dominating possession from the onset, there some chances created, albeit not so clear cut. Rashford and Lingard, in particular, were quite profligate in front of goal.
Not only that, United for the most part, failed to make use of the numerous set pieces won. One thing that continues to frustrate is the team's inexplicable failure to make use of their imposing heights. Even crosses were not challenged well enough.

 4) What next for Wayne Rooney?
The English captain is at a crossroads in his career. At the time, when most footballers hit their peak, Rooney is struggling to gain a clear cut role for himself.
Things were no better last night. When Fosu Mensah put in a good ball, the captain was meant to tap in. A younger Rooney would have done so with aplomb.
However, he managed to smash his attempt into the ground. It was a matter of pure luck that the opposition goalkeeper was left dumbfounded, which allowed Ibra to head in United's winner. Things are at an all-time low for England's record goalscorer.

 5) A case for Carrick
While Fellaini's selection continues to astound critics and fans alike, no less surprising is Carrick's continued exile. While the veteran hasn't been ostracised like Bastian Schweinsteiger, Carrick has hardly gotten his fair share of game time.
Pogba needs the freedom to go chasing after the ball. For that he needs a stable partner in midfield, who can calmly shield the defence. Instead of losing the ball in the opposition's half.
Of course, Pogba would be best served in a 3 man midfield. But, Jose disagrees.
---