"LeBron James Won't Play For Team USA Ever Again": Jerry Colangelo Reveals That Lakers Star Is Done With International Basketball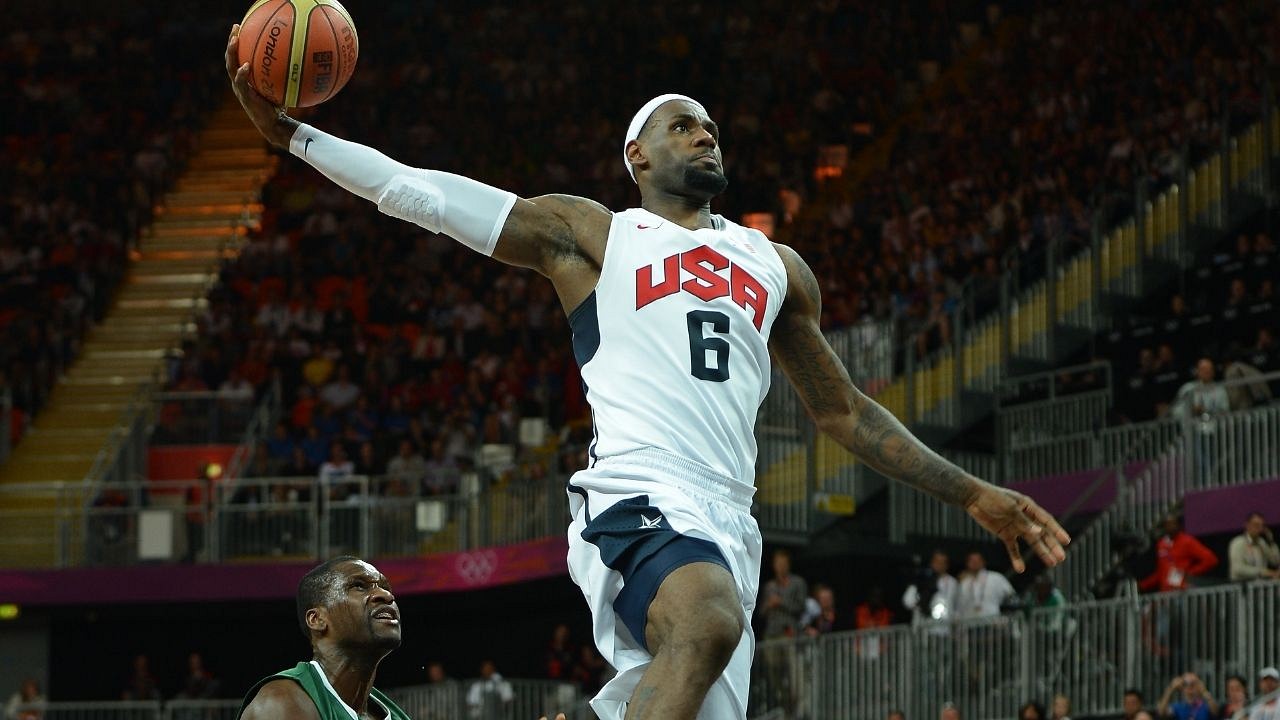 LeBron James may have retired from the highs of international basketball as Jerry Colangelo believes the King will never suit up for Team USA again.
Colangelo is the the Team USA Basketball Managing Director, and he firmly believes that James may never step foot in an international match again.
LeBron James was one of the first superstars to opt out of playing for Team USA at the Tokyo Olympics this year, and he hasn't played international basketball in some time now. James hasn't played international basketball in some time now.
#Sports LeBron James, Steph Curry Will Be Staying Home As Team USA Olympics Roster Is Finalized https://t.co/0oho9JeR90 pic.twitter.com/MPVAhup1qx

— AntiCorporatism.com (@CorporateState) June 25, 2021
LeBron James' May Never Don The Red, White, & Blue Again According To Jerry Colangelo
His last appearance on the global stage came in 2012 in the London Olympics. James was a starting member of the team that took home gold for USA. However, after that he hasn't appeared in any FIBA tournaments and was not a a participant in the 2016 Olympics in Rio.
Is it really over for James in terms of Team USA basketball? It might just be. Playing international basketball means giving up your offseason, and considering that James is now 36, he will definitely be focusing more on himself.
Consider the fact that LeBron James is coming off of one his worst seasons in terms of durability as he missed 20 games due to an ankle sprain this year, the most he's ever missed in a season. For him right now, rest and rehab is much more important.
This is the exact sentiment that Colangelo echoed when speaking about LeBron's future with Team USA. He knows that the Lakers star has been prioritizing himself for some time now, and he can understand why James wouldn't make a return to the international stage.
"You know, Father Time takes its toll. … If you're a human being, your body is built to go so long depending on what your sport is, and then it's a downhill situation. LeBron made choices these last couple of Olympics not to participate because he's got a lot of things going on in his life. So he put in his time, he made a contribution that is appreciated, but I think his time is over."
"I think his time is over."@usabasketball's Managing Director Jerry Colangelo says that we've likely seen the end of Olympic LeBron.

(📍@MyStraightTalk) pic.twitter.com/6Hn5xGS4Mv

— Keyshawn, JWill & Zubin (@KeyJayandZ) June 30, 2021
James has had an exceptional international career, winning two golds and one bronze in the Olympics, one gold in the FIBA Americas Championship, and one bronze in the FIBA World Cup. Besides the point, Team USA should be completely competent without him Just look at this year's roster:
The USA Basketball roster for the Tokyo Olympics is complete 🇺🇸 pic.twitter.com/aLaHPM8UOK

— FanDuel (@FanDuel) June 23, 2021
There's no shortage of talent there, and Team USA should be considered the favorites again. However, and this is obvious, having LeBron would always be nicer. At the same time, they'll do just fine without him.
Also Read: "Phoenix Suns haven't made the playoffs in 10 years": Jae Crowder's unlikely union with Devin Booker after social media battle leads them to first NBA Finals in 28 years
---