Leclerc feels Toro Rosso was playing a bit of a game at Monaco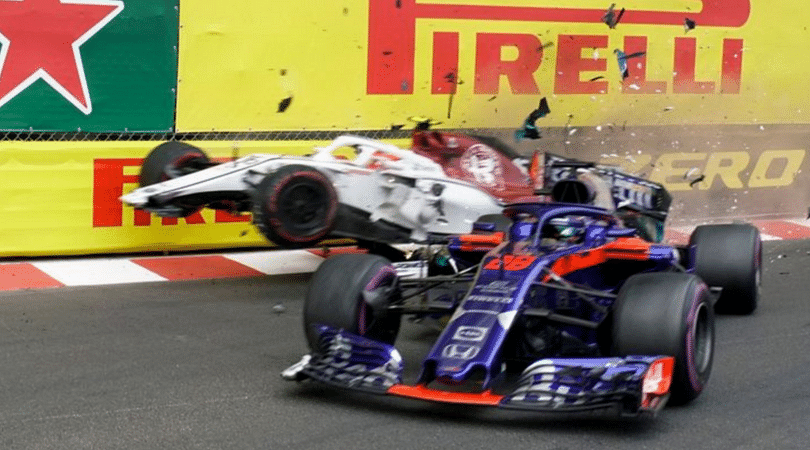 Leclerc vented out his frustration at Toro Rosso's tactics during the Monaco GP, wherein apparently Hartley slowed down a little to help Gasly get track position after his late pit stop.
Gasly had stayed onto the track longer than most cars, rising from 10th to 6th spot, but it seemed like he would lose track position after his pit stop.
However, Hartley's slow pace in midfield meant that the 15s gap was increased to a 28s gap.
"That was so frustrating," said Leclerc, referring to what Hartley did by slowing down.
"I think Toro Rosso has played a bit of a game.
"Brendon was clearly slowing down at one point. We were like 2.8s slower than the laps we were doing at the end of the race.
"Before that we were in a very good place to score points, theoretically." he added.
Hartley explained his 'struggles' during the middle phase of the race, attributing it to 'severe graining' of tyres, something that almost all the drivers were struggling with.
Hartley also pin-pointed that opening lap bump with Leclerc, underlining that as the major reason for his excessive tyre issue.
"Initially I did a few very good laps to get the undercut, which worked very well, then I suffered big time with graining," Hartley opined.
"The team told me others were suffering the same, but I think having damage on the front wing wasn't helping." he added.
Leclrec though later said that he wasn't blaming Hartley or Toro Rosso for what transpired on the race track, and it was just that he was left a bit flustered in his car.
"If we were in their position, considering Brendon's penalty, we probably would have done the same as a team," said Leclerc.
"It's not blaming anything on Toro Rosso, it was just frustrating to be the car behind." he added.
Leclerc though was unable to finish the Monaco GP, as front left brake disc exploded which ultimately led to a crash with Hartley
---