Lesser known facts about Paul Scholes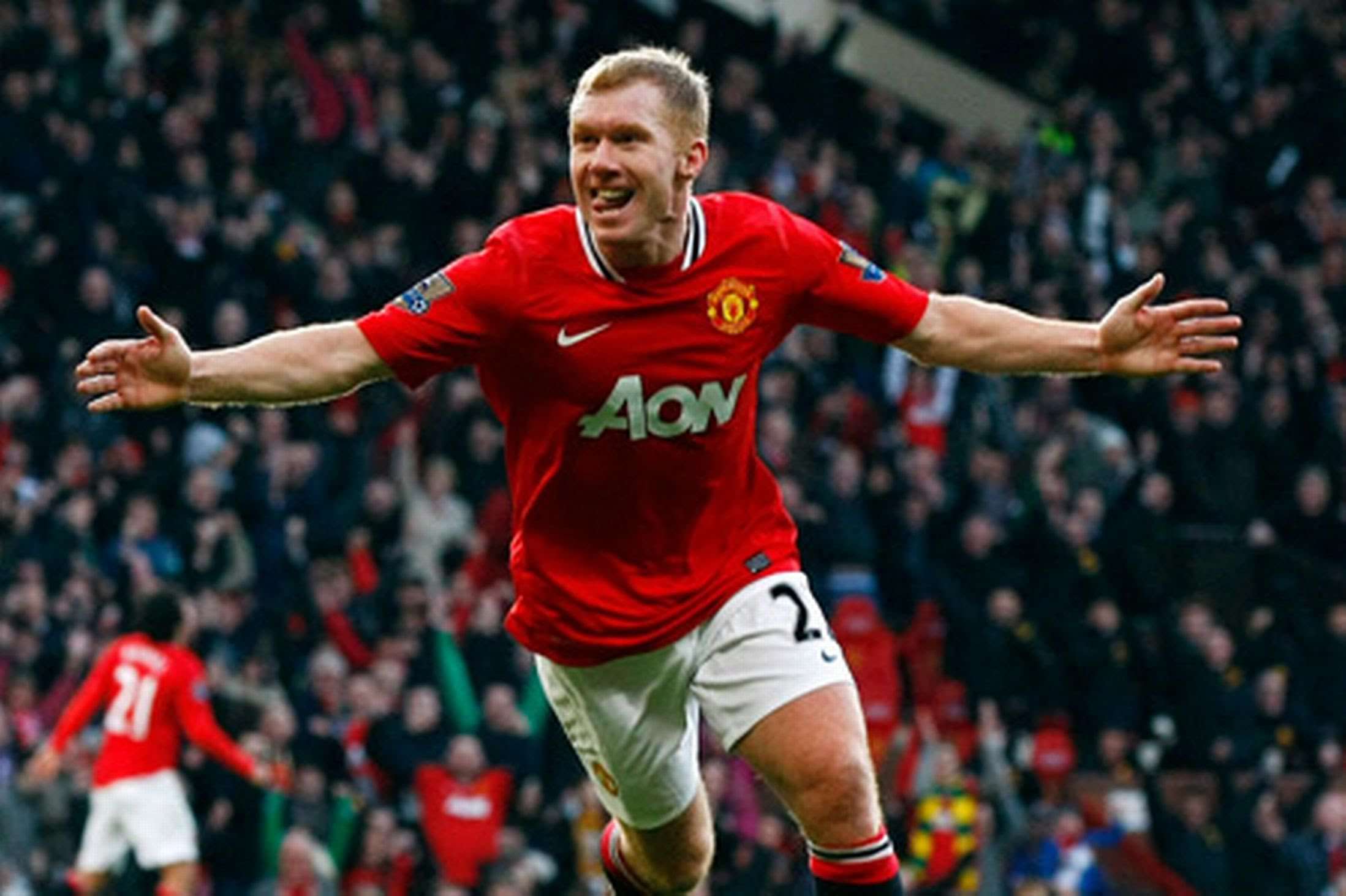 Manchester United's poster boy, Paul Scholes, celebrates his 42nd birthday today. Here are 5 lesser known facts about Paul Scholes.
Class of 92 or 93?
Scholes was not a member of Manchester United's 1992 FA Youth Cup-winning squad. Incidentally, that squad included Scholes's future team-mates David Beckham, Nicky Butt, Gary Neville and Ryan Giggs.
But Scholes was part of the youth team that reached the final in the following season (1993), alongside Phil Neville. In spite of Scholes' numerous achievements, he never managed to lay his hands on the FA Youth Cup.

2. Late breakthrough
Although Scholes was identified by none other than Sir Alex Ferguson as a superb talent, he did not make his first team debut until some time.
Ryan Giggs had already established himself as a first teamer in the 1991-92 season. Gary Neville, Nicky Butt and David Beckham made their first team debuts in 1992-93. Scholes, however had to wait till 1994-95, when he burst onto the scene with 7 goals in 25 appearances.

3. Initially a striker
Many of Scholes' contemporaries, including Zidane and Xavi, consider the Englishman to be the finest midfielder of his generation. However, Scholes was deployed as a forward in the initial stages of his career.
However, the departure of Brian McClair from Manchester United, in 1998, opened up a position in midfield. The rest as they say is history.

4. National team regrets
Paul Scholes never managed to replicate his club form at the international level. However, with the turn of the century, Scholes became a prominent player in England's midfield, becoming a first-choice selection for the 2002 World Cup.
Immediately prior to Euro 2004, however, Scholes was played out of position on the left of midfield. This was done in order to accommodate the pairing of Steven Gerrard and Frank Lampard in central midfield.
Therefore, Scholes was forced to start on the left for the last five matches of his international career. Thereafter, Scholes announced his retirement from international football in August 2004, citing his family life and his club career with Manchester United as being more important.
On 7 June 2010, Scholes revealed had Capello given him more time and had asked earlier than he would have probably taken the opportunity to make a comeback. On 27 July 2010, Scholes then revealed his disappointment in not taking the opportunity to play at another World Cup, saying he might have made a mistake.

5. Unconventional personal life
Paul Scholes is a sort of an enigma off the field. His shy off-field personality is seen to be in stark contrast to the attitude of the stereotypical professional footballer. Roy Keane once highlighted that Scholes did not like the "celebrity bullshit" side of professional sports. With regard to his shunning of celebrity, and instead keeping to his intention to solely focus on doing his job ("a professional footballer"), Keane applauded Scholes after his retirement.
In a rare interview given before Euro 2004, Scholes described his ideal day as "train in the morning, pick up my children from school, play with them, have tea, put them to bed and then watch a bit of TV".
---