Manchester United Transfer News: Odion Ighalo offered bumper deal by parent club Shanghai Shenhua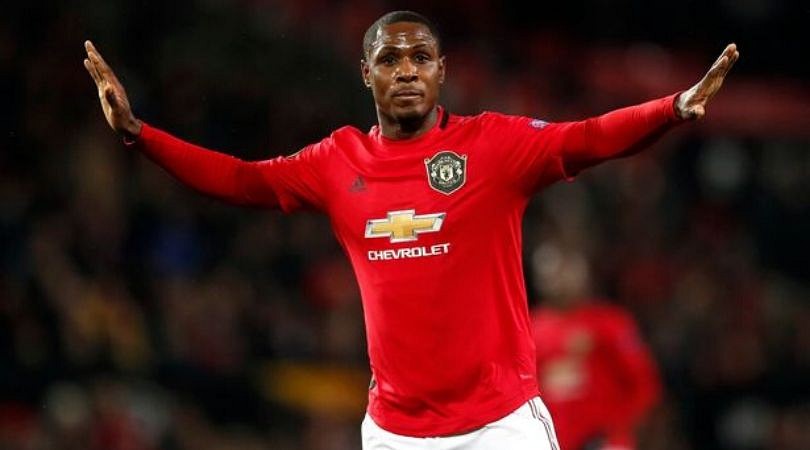 Manchester United Transfer News: Odion Ighlo, the player on loan at the Old Trafford has been offered £400,000 per week by his parent club.
Manchester United made headlines in the winter transfer window when they hired Odion Ighalo on loan from Shanghai Shenhua to fortify the faltering attacking department.
Now, according to the report by the SkySports, his parent club Shanghai Shenhua has decided to reward him with a lucrative a new two-year extension to his current contract.
The main attraction towards it will be that the Nigerian striker will be rewarded £400,000 per week until his contract expires with the Chinese club.
Ighalo won the hearts of Manchester United fans after he told about his passion towards the club after being signed and he himself declared to be a big Manchester United fan.
The 30-year-old also gave decent performances with the club, in the 8 games he played for the club across all competitions, Ighalo managed to bag 4 goals and 1 assist.
His start with Manchester United didn't disappoint anyone and many were expecting him to get better by the end of his loan deal, but with the spike in the COVID-19 cases in England.
The English FA decided to suspend all football activities until at least 30th April. Thus, if the league will start by May, Ighalo would hardly remain there for a month.
Although reports were circulating that Manchester United will offer him a permanent deal as he shows the potential of being a key squad player.
But with the new offer by his parent club, Ighalo might agree to return to China. Meanwhile, Manchester United will have to look for other options to make upgrades in the squad.
The only problem for the Red Devils is that there aren't many quality prospects at the position of the striker in the market as of now, so they might have to increase the number of chances for Mason Greenwood in the first team.
---