Odion Ighalo exteds his stay with Manchester United till January 2021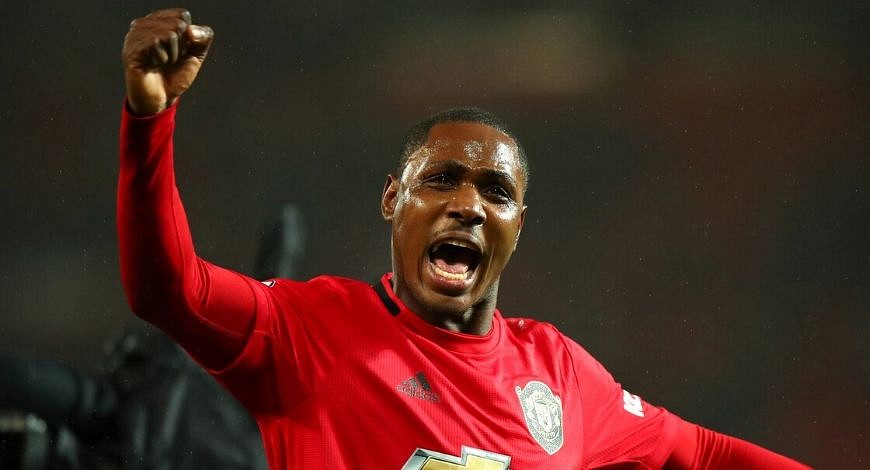 Odion Ighao extends his stay with Manchester United till January 2021, club confirms after long rounds of negotiations with Shanghai Shenhua.
Odion Ighalo has signed an extension for his loan deal with Manchester United, the club website confirmed on Monday, the Nigerian striker signed for the Red Devils during the winter transfer window.
https://twitter.com/ManUtd/status/1267403227814924293?s=20
He was initially signed to fortify Manchester United's injured attacking resources. Former Watford star performed beyond expectation in all the limited chances he received.
But his journey at Manchester United was shortened as the Coronavirus pandemic brought a halt on all football activities and his contract would have ended up in May and he was obligated to return to China.
However, with the Premier League announced to return on June 17 and considering his performances, Manchester United were compelled to grant him an extension.
It was not an easy task for the Red Devils, as Shanghai Shenhua who are about to undergo their new campaign were also reluctant of extending the loan deal but were ready to assign a permanent transfer.
Which made Manchester United push their demands further and in the end, they managed to convince the bosses at the Chinese club. Amidst all of this, it is a huge moment of joy for Ighalo, who has been a lifelong fan of Manchester United.
While there have been no discussions to keep the 30-year-old at the club on a permanent basis, Solskjaer has been keen from the start to have Ighalo in his squad for the end of the season.
Also read: Marcus Rashford pens heartful message on racism post George Floyd's death
"It's been a dream for him and hopefully he can finish off what he started, with a trophy for us," Solskjaer told MUTV. Ighalo is set to be in Manchester United's squad for the first game of the club upon return from lockdown.
---