Manchester United Transfer News: Ole Solskjaer clarifies to reports claiming Erling haaland flying over Manchester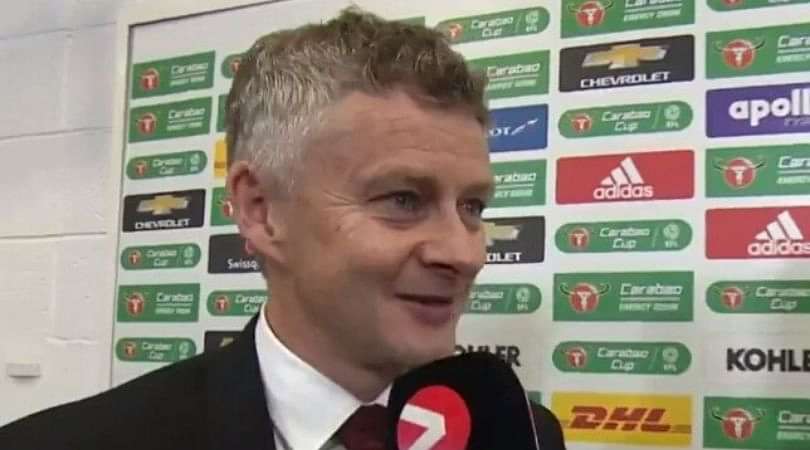 Manchester United Transfer News: The Red Devils' manager responds to Erling Haaland flying over Manchester as speculations start to fuel.
Manchester United has clearly shown their interest in signing RB Salzburg's star striker Erling Haaland, who has gained prominence while performing at the top level in the Champions League.
His reports to Manchester United escalated after reports by  Daily Mail and Norwegian publication Aftenbladet claimed that Haaland was flying over to Manchester in order to negotiate his move to transfer.
But soon this report was debunked by Manchester United in a press conference, which was already scheduled to be taken just a few moments after the report came in the media.
"I don't think he's en-route here, to be fair," Solskjaer is quoted as saying by the Manchester Evening News. "Not through me anyway! You know I can't comment on other teams' players, I've said that many times and it's one of those things in this job you get speculation.
"He's not coming to Manchester [on the flight]. I know the boy and I know his friends and he's on a Christmas holiday. You can't fly anywhere from Stavanger, you need to go via!"
Whilst, Manchester United has denied any negotiation between both the parties at this hour, it is worth noting that Solskjaer knows his former player very well and still is in good contact, which could be a key in landing them to Old Trafford.
Also read: Daniel Levy suggests that Jose Mourinho's stay at Tottenham could be a short one
Despite rumours earlier this season about a price tag potentially up to €100m, Haaland could cost the Red Devils as little as €20m (£17m) owing to a release clause.
Liverpool managed to sign his highly-rated teammate Takumi Minamino this week for just £7.25m in similar circumstances. Meanwhile, Manchester United manager has never chosen to hide his admiration for Haaland.
---