Messi scores his 500th as Barcelona resurrect their title hopes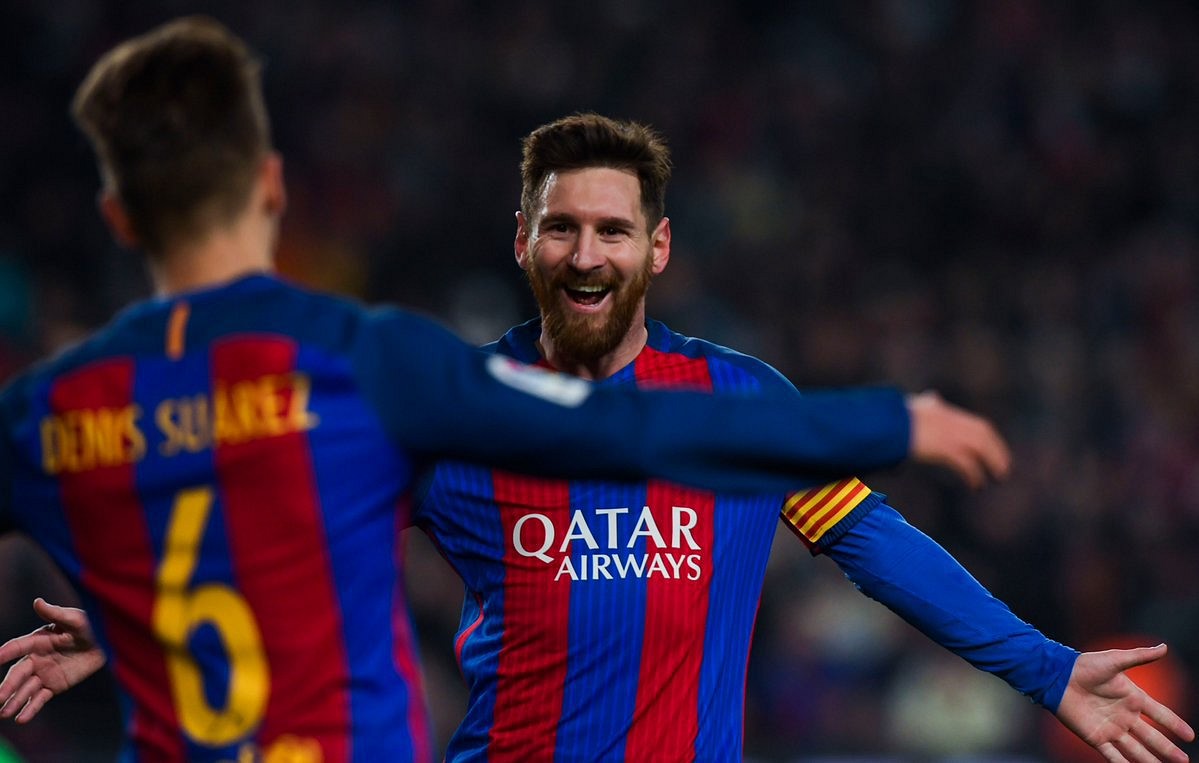 Lionel Messi choose the perfect occasion to score his 500th goal for Barcelona as he scored an injury-time winner for the Catalan giants to seal a dramatic victory over their arch rivals Real Madrid in the Santiago Bernabeu. Messi scores his 500th as Barcelona resurrect their title hopes !
The Argentine international had gone into Sunday's Clasico against Real Madrid at the Spanish Capital on 498 goals after his brace in last weekend's win over Real Sociedad in La Liga.
Messi scored his 499th goal for Barcelona in the 33rd minute when he scored an equaliser with a super individual effort to cancel out Casemiro's opener for Los Blancos. This strike made him the leading goal scorer in El Clasico in La Liga, surpassing Alfredo Di Stefano.
Messi scored his landmark 500th goal deep into the stoppage time to secure a 3-2 win over Real Madrid, that sent Barcelona back to top of the table in Title race based on the goal difference.
The 29- year old has reached the remarkable feat in only 577 appearances for Blaugrana which he joined at the age of 13 back in 2001. Messi scored his first senior Barcelona goal in the Spanish league against Albacete at Camp Nou in 2005.
Messi reached his landmark of scoring 500 goals for his club at a younger age compared to his all-time rival Cristiano Ronaldo. Ronaldo was 31 years and 313 days old when he reached this landmark; Messi has achieved it when he is 29 years and 304 days. Moreover, it took Messi took 112 games less to reach the milestone of scoring 500 goals compared to his rival Cristiano Ronaldo.
Messi has scored 37 hat-tricks in his Barcelona career, including 25 in La Liga. He managed 10 hat-tricks in his most prolific season in 2011/2012, when he scored 73 goals in 60 games in all competitions. He has scored four goals in a game on four occasions- against Arsenal in 2010, against Valencia and Espanyol in 2012 and against Osasuna in 2013. He also holds the record for scoring five goals in a Champions League game when Barcelona defeated Bayer Leverkusen 7-1 in march 2012.
2012 also saw him set an all-time scoring record by scoring a ridiculous 91 goals in the calendar year – breaking the previous best record of 85 goals in a calendar year which was set by ex- Bayern Munich star Gerd Muller. He also set another record in 2014 when the Argentine international hit a hat-trick against Sevilla to pass Telemo Zarra's tally of 251 La Liga goals.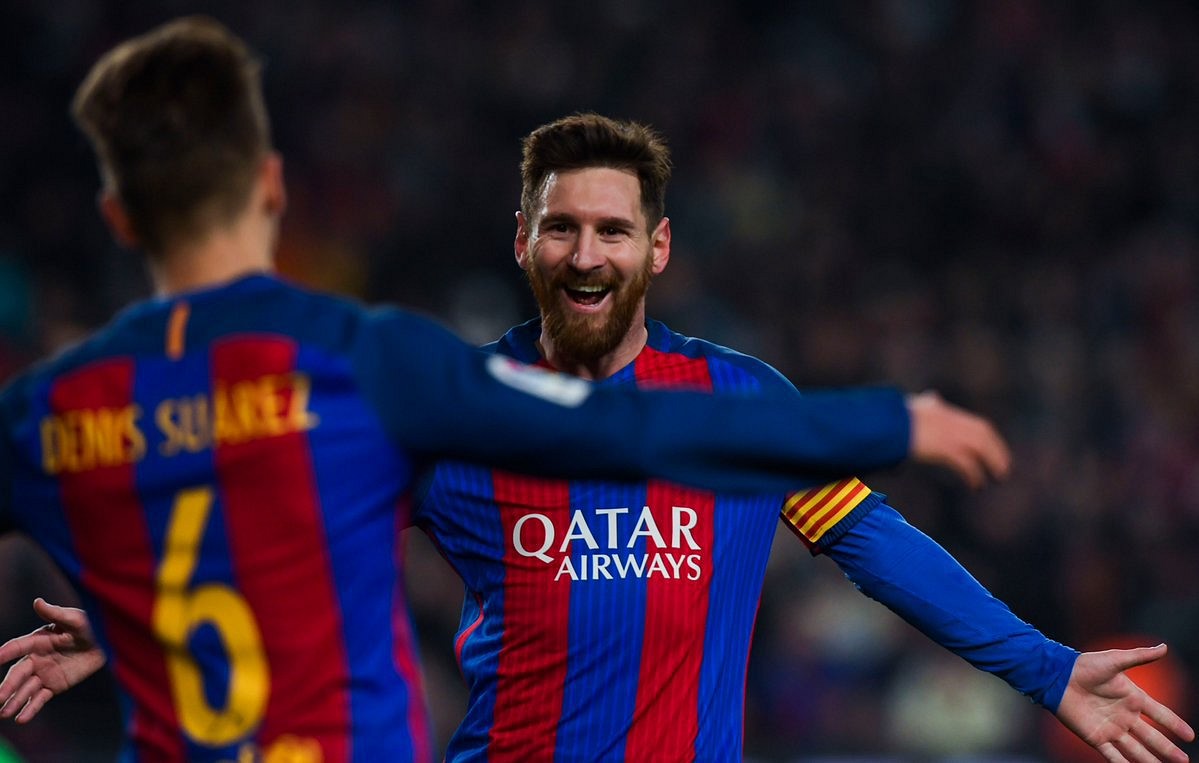 Messi's 500 goals by competition, He has Scored 343 goals in La Liga, 94 goals in Champions League, 43 goals in Copa Del Rey, 12 goals in Spanish Super Cup, 5 goals in Club World Cup and 3 goals in European Super Cup.
Messi is in fine form this season as he has scored 14 goals in his last 10 league matches, and is the competition's leading goal scorer with 31 goals to his tally. The Argentine star Messi has scored 47 goals in 46 games for Barcelona in all competitions.
Messi was criticised as he was unable to score against Italian champions Juventus in both the legs of Champions League quarter-finals as a result of which Barcelona was knocked out of the competition. Messi silenced his critics in  sensational style when he scored his 500th goal for Barcelona, which helped Blaugrana to go top of the League table in the title race.
Messi who is normally mild-mannered celebrated his 500th goal for Barcelona in a unique manner as he took off his t-shirt and held it aloft in front of the Madrid supporters in Bernabeu.
Messi has reached just another milestone and given he is still 29, there are many more records that the Argentine superstar will break and create in the world football.
---