5 Reasons Why Dhoni is the Greatest Indian Cricketer of all Time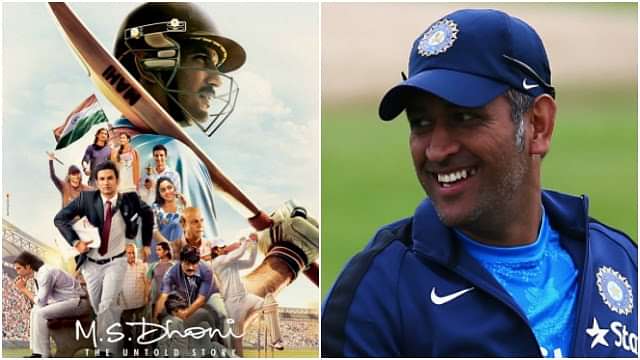 Not many cricketers can expect their biopic to be filmed years before they retire, and that too by Bollywood's master of thrills Neeraj Pandey. Mahendra Singh Dhoni has probably had the most exciting sporting career any cricketer can hope for and a Bollywood film on his life is a fitting tribute to him.
Lets read why MS Dhoni is the greatest Indian cricketer of all time.
1. Major ICC Trophies as Captain
Mahendra Singh Dhoni is the only one to achieve this feat which any captain would dreams of. You name it and he has it under his name. He started off with winning ICC World T20 World Cup back in 2007. Dhoni showed the world what he is capable of as a captain. Then ICC Champions Trophy in England and ICC Cricket World Cup at home completed his tally of all three biggest ICC tournaments.

2. Achieved Feat of No 1 Test Team
India has always been regarded as one of the better teams in limited over cricket but was never been consistent in Test matches till Indian team remained at No 1 position for continuous 612 days registering their best performances during that period. This can be considered as the golden period for India's test team. Mahendra Singh Dhoni was also chosen as the captain of India's all time test XI on the occasion of India's 500th test match.

3. Best Finisher
There have not been many players in the history of the game that could finish games at will on numerous occasions in different situations. MS Dhoni is considered as India's best and one of the world's best finishers. He is the coolest person in the middle when situations are most tensed. His sensible batting in touch situations and hard hitting ability make him best in this regard.

4. Quickest Behind the Stumps
Number of times people used to debate for the best wicket-keeper batsman in the world. Most often, Adam Gilchrist and Mark Boucher used to be the preferred choices. But when Dhoni developed his keeping skills over time people realized that he is the best ever wicket-keeper batsman till now in every aspect. His stumping and run out skills are second to none. He has developed his own technique which is unconventional but very effective. India would find it really difficult to replace him after his retirement.

5. One of the Fittest Athletes
This is one factor which not many experts emphasize on. For any sportsperson to be considered as one of the greats, it has to play for a long period of time. This can only be achieved only when player is fit. Dhoni has hardly faced any fitness issues apart from occasional injuries. He is one of the quickest between the wickets as he is behind the stumps. MS Dhoni can play shortest format of the game for many more years provided he wants to.
---