Ja Morant Could Make History with Joining Jordan and Baylor if Grizzlies go through NBA Playoff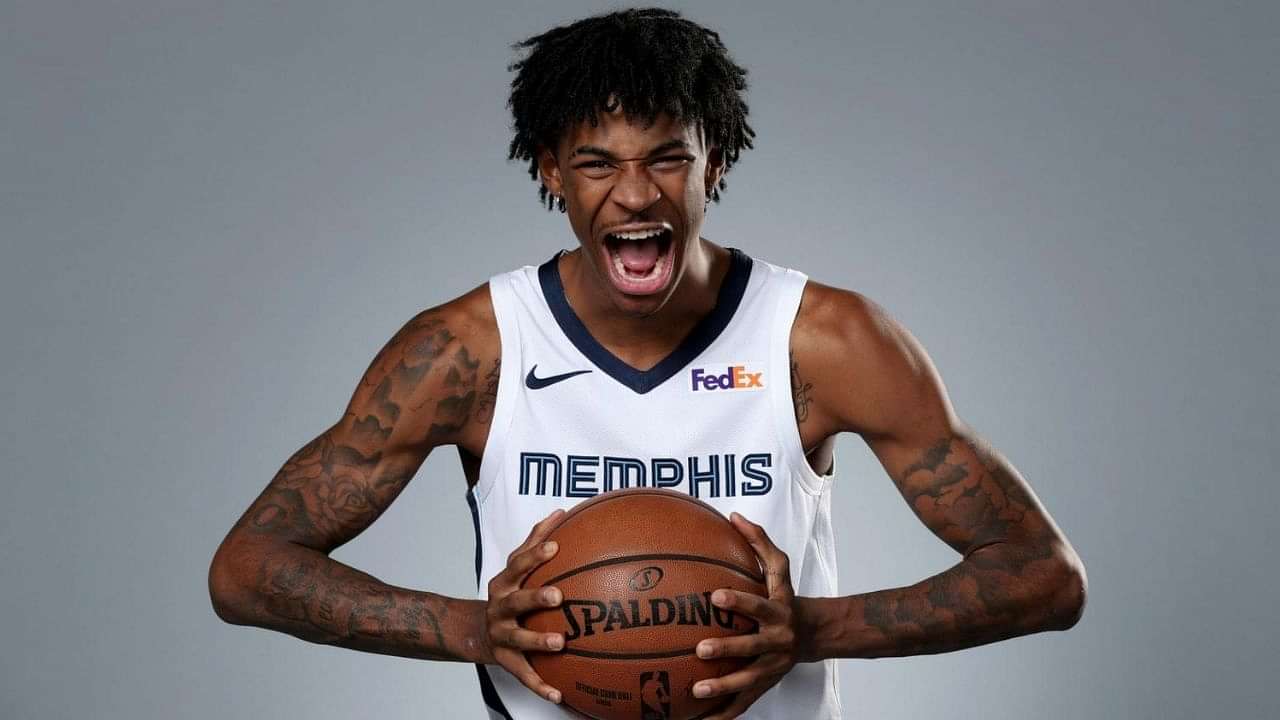 Ja Morant could make history by becoming the 3rd rookie to lead a playoff team in PPG & APG. If the Grizzlies qualify for the payoff Ja Morant will achieve an amazing record. He will be the 3rd rookie after Michael Jordan & Elgin Baylor to lead a playoff team in both APG & PPG.
The Grizzlies will take on the Portland Trailblazers in the first play-in game tonight. Remember, the Grizzlies have the 9th seed in the table. So, they must beat the Blazer twice to qualify to advance to the Western Conference playoffs.
Also read: NBA play-in game today: Grizzlies vs Blazers TV Schedule; Where to watch NBA season restart
Ja Morant – NBA Rookie of the Year Contender
Ja Morant, who is the favourite contender for rookie-of-the-year could also make history if he manages to get the Grizzlies across the line. The 21-year-old has had a phenomenal NBA 2020 restart. He has been impactful and clinical. He gave 10 assists in their final seeding game against the Bucks, securing 9th seed and the play-in chance.
If the Grizzlies beat the Portland Trailblazers twice and confirm a birth in the playoffs, Ja Morant has a chance to carve himself a piece of NBA history. He will be just the third rookie in the history of NBA to lead a playoff team in Points-per-game and Assist-per-game. He will join joining Michael Jordan (1984-85) and Elgin Baylor (1958-59).
Loading embed tweet https://twitter.com/ESPNStatsInfo/status/1276670229997924353?ref_src=twsrc%5Etfw
Also Read: Alvin Gentry Fired : Pelicans Head Coach Dismissed After Poor Team Performance in NBA Bubble
---