$200 Million Worth Russell Westbrook Once Admitted Aspiring to Attend 'Stanford for Academics' over Playing in the NBA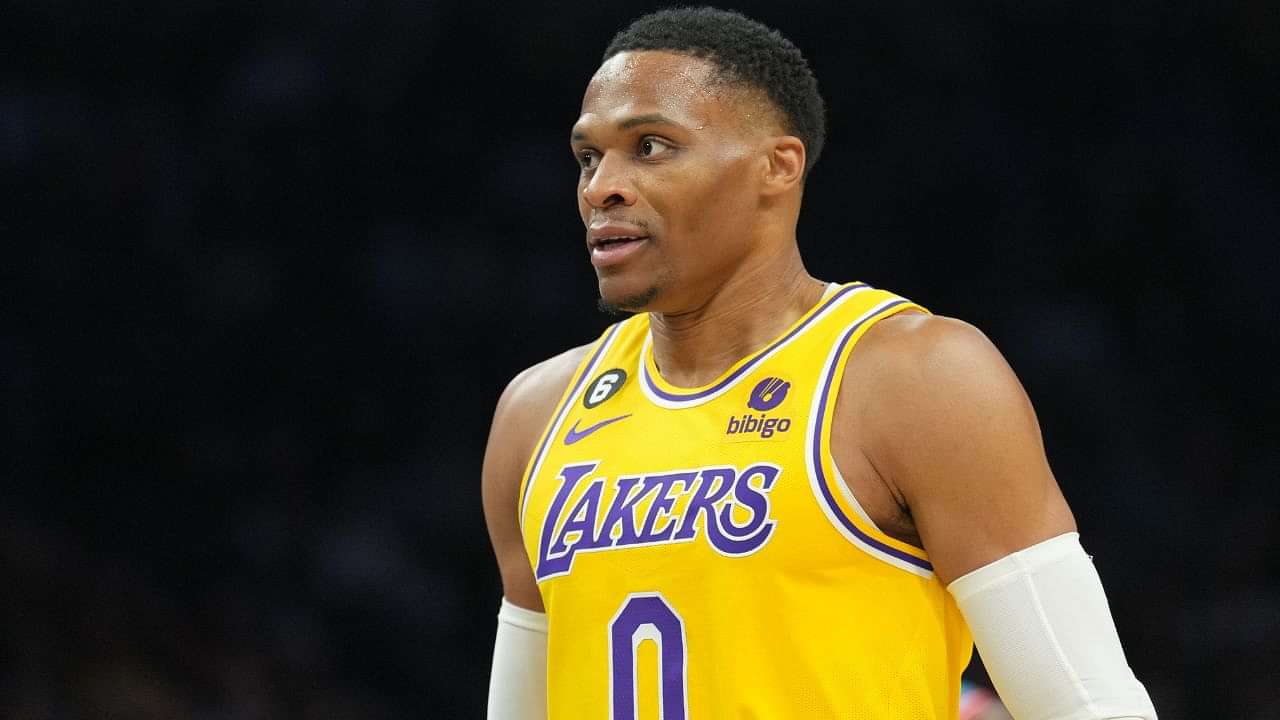 Though Russell Westbrook may not hold a command in the NBA as he once did, one cannot deny his abilities as a player. It won't be wrong to address the former MVP as one of the most athletic guards, evident from his agility, speed, and endurance on the court.
Currently playing for the LA Lakers, Westbrook has efficiently transitioned himself into the role of a bench player. The two-time scoring champion's tenure in LA has been nothing short of a nightmare so far, courtesy of endless criticism and trolling for him being a misfit on the roster.
Subjected to constant scrutiny, people had to be reminded of Westbrook's resume. However, the former OKC superstar didn't lose hope, continuing to play hard every day, leading to him being a top candidate to win the 6th MOY. Despite such a studded resume, playing in the NBA was never Russ' top priority.
Also read: "Allen Iverson Played Hard on One End of the Court": Charles Barkley Crowns Giannis Antetokounmpo and Russell Westbrook as True Hustlers
During a 2015 interaction with Graham Bensinger, Westbrook revealed how pursuing graduation at Stanford was on his list, and basketball was just a mode to get to college.
When Russell Westbrook revealed why attaining a formal education was more important than playing basketball.
Westbrook attended Leuzinger High School in Lawndale, California. Standing at 5ft 8″ at the time, the nine-time All-Star wasn't touted to be a high prospect for colleges recruiting. Surprisingly, Brodie would elevate his game to another level come senior year, consequently earning him a spot to play for UCLA Bruins.
Coming off the bench initially, Westbrook would prove his worth, eventually leading to him starting for the team. While the Bruins made the Final Four each season during Russ' tenure, they never won the NCAA championship.
After two years at UCLA, Brodie decided to forgo his college degree and pursue his NBA aspirations, making himself available for the 2008 draft. Appearing on a 2015 episode of In Depth with Graham Bensinger, Westbrook would confess how completing his education was his first preference.
"I was a great student in school. I mean, I didn't rely on basketball, my parents always told me, 'You need to get a good education,"' said the former OKC superstar.
"I was actually thinking of going to Stanford just for academics out of high school. So, you know, that was my first option, basketball was just another way to get to college so my parents wouldn't have to pay for it."
(Timestamp: 1:30)
A firm believer in education, Westbrook had secured a 3.9 GPA during high school, emphasizing having 'some common sense over playing basketball.'
What is Russell Westbrook's future in the league?
Having a net worth of $200 million, Westbrook has achieved almost every individual accolade in the NBA book, barring the ultimate Larry O'Brien trophy.
In the final season of his 5-year $206 million contract, Brodie will be a free agent next season. It will be interesting to see what the future holds for the 34-year-old, given re-signing with the Lakers remains a distant possibility.
Many believe the former OKC superstar should test the waters in small markets.
Also read: "Glad Russell Westbrook Sees It's Not Him!": Dwyane Wade Talks About 6ft 3" Lakers Star and Transitioning From Being 'The Guy' to Coming off the Bench
---