"A Lot of Real Estate in San Francisco": Dillon Brooks Taps Into His Devilish Side to Get Into the Warriors' Heads Yet Again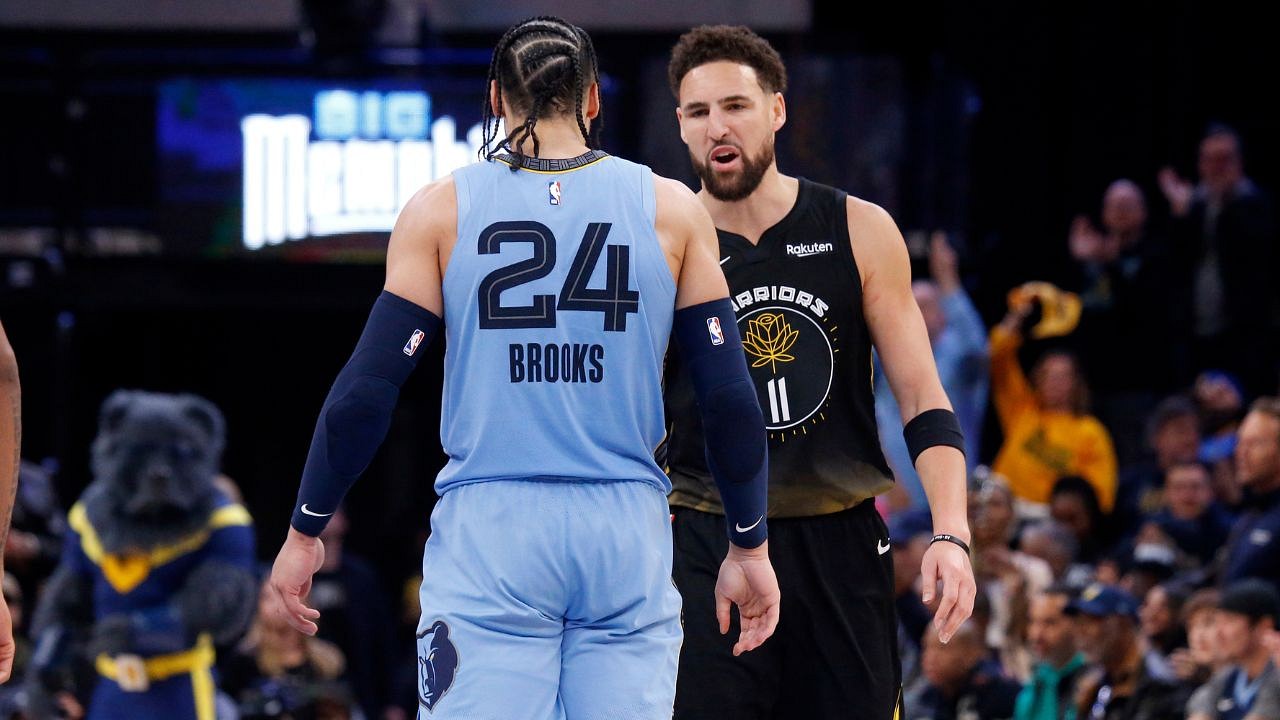 Dillon Brooks isn't very well-liked within the confines of the NBA at the moment. Of course, that is hardly news of any kind, but the man just keeps on keeping on. And the thing is, he is getting the most narrative-fitting wins as he does so. For example, the most recent win against the Warriors.
The Dubs may not admit it, but this is very much a rivalry. Sure, one side doesn't have quite the achievements the other side does. However, the disgust for one another is real. And of course, when these two play, you're never quite sure who is going to win. When you have all this, what else could you possibly need?
So, when the Grizzlies took the win in the most recent matchup, things were bound to be spicy in the post-match press conference. And indeed, they were hotter than the hot sauce at your local Indian restaurant. And Dillon Brooks couldn't have been a bigger part of it. But, what did he say to incite so much fury?
Dillon Brooks still owns real estate in San Francisco apparently
There are many in NBA history that eventually became friends with the person that talked smack to the most. Larry Bird and Magic Johnson are the greatest examples of just that. Somehow, we doubt that's going to be the case with Dillon Brooks and the Warriors.
The man has had all the chances on the world to set things right with the Dubs over the years. He even had that same chance tonight. But, then again, all he saw was a lob. And boy did he punch it through. Here is what he had to say.
"I hold a lot of real estate there in San Francisco."
Dillon Brooks: "I hold a lot of real estate over there in San Francisco."

— C.J. Holmes 🚀 (@CjHolmes22) March 19, 2023
It may be one line, but it's hard to see the Dubs failing to take exception to it. But, there is just one problem here. Last season, that would have meant that they come down on this team with the fury of a billion suns. But this season… well, it's fair to say that the Grizzlies will probably make far more noise when it comes down to it. After all, the Warriors' time at the top may finally be coming to an end.
How did the NBA Twitter react to this statement?
As you'd expect, NBA Twitter didn't react in the best way to this statement. But, just because it's fun, here are some examples of fans on both sides absolutely losing their minds at the statement.
Can't hold any rings tho

— Kevon Olajuwon (36-36) (@kevonolajuwon51) March 19, 2023
Yet they haven't beaten the warriors in San Francisco this season lol

— Mr White (@Joshfranklin23) March 19, 2023
You want him to shut up then just win.

— calvin george (@calvingeorge) March 19, 2023
Maybe don't lose a postseason series to them when you're the higher seed and this wont seem so dumb

— Eric Patten (@EricPatten) March 19, 2023
The Golden State Warriors can count their championships all they want. But frankly, that number doesn't look like it's going to grow for a long time.
---
Share this article