"A smiley face": Shaquille O'Neal Once Described his Mental State Positively Years After Losing Sister and Dear Friend Kobe Bryant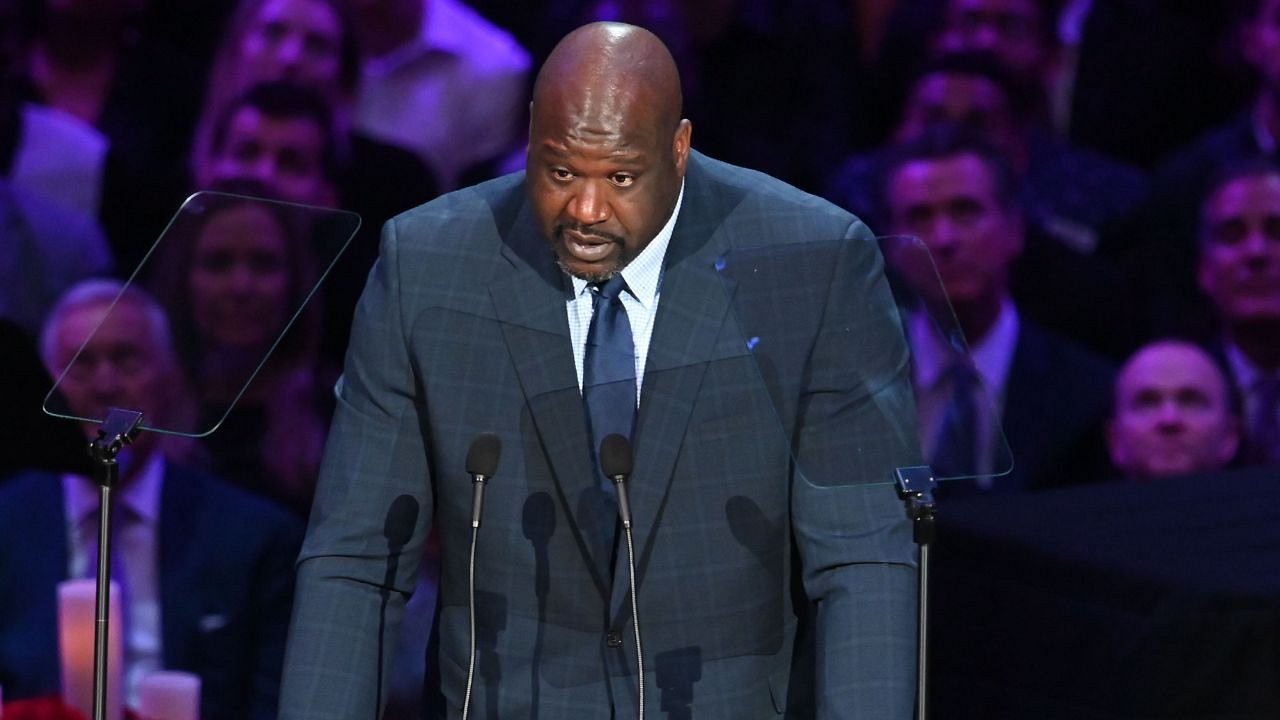 Shaquille O'Neal, despite his fame, wealth, and status, has gone through some dark days. From his early days in dangerous parts of New Jersey to his days of insomnia following the passing of his sister and dear friend Kobe Bryant, O'Neal has gone through it all. 
While we might be under the impression that Shaq has a fun life, well we might be wrong. Everyone is facing struggles, in one way or the other. And O'Neal despite his charisma and smile on his face, has had his fair share of issues. 
He has been vocal about it and it isn't like we are ignorant of Shaquille's issues. In the face of his boldness, it might be easy to miss. However, his struggles are slightly behind him and a recent interview reflected this state of mind.
Also read: "I Am Getting Old": Stephen Curry Reacts to Breaking Wilt Chamberlain's Franchise Record in His Signature Witty Style
"A smiley face": Shaquille O'Neal says his mental health is in a good place
In an interview with Anas Bukhash, an entertainer from UAE, O'Neal has a chance to get candid. Anas asks him a series of questions and one of them is, "If I gave you a blank canvas and asked you to draw your mental state, what would you draw?"
O'Neal's response reflected his state of mind, he said, "a smiley face", he goes on to add, "and then on the bottom, I could write, 'it could be worse'". 
He says, he could be in Texas right now, but he is in (on) the beaches of Abu Dhabi. And while his sincere answer might also be indicative of his location. We think he is in a much better space after struggling for the last few years.
Also read: "Celebrate LeBron James as Much as Possible": Kyrie Irving Reflects on 18x All-Star Nearing Kareem Abdul-Jabbar's Scoring Record
Shaq's mental health took a toll after he lost his sister and Kobe Bryant
The news of Kobe Bryant's demise shook us all but for his close friends like Shaquille, it was much worse. On the day the news broke, Shaq's face was ghastly. He couldn't even hold back his tears and in his moment of vulnerability, he said that it was hard for him because of the recent passing of his sister.
Of course, the events took their toll, and over 2021 and 2022, Shaq disclosed that he was dealing with Insomnia.
And just hearing him say that his mental state is that of a smiley face, puts a smile on our faces. It is so good to hear that another person has overcome mental health issues.
Also read: "I'd Be Mad If Ben Simmons Made $35 Million For Cardio": Shaquille O'Neal Shares Fan Theory On Cam Thomas's Stoic Nature
---
Share this article