After Kyrie Irving's Antisemitic Row, Shaquille O'Neal and Charles Barkley Join 'Shine A Light' Initiative Celebrating Jewish Festival Hanukkah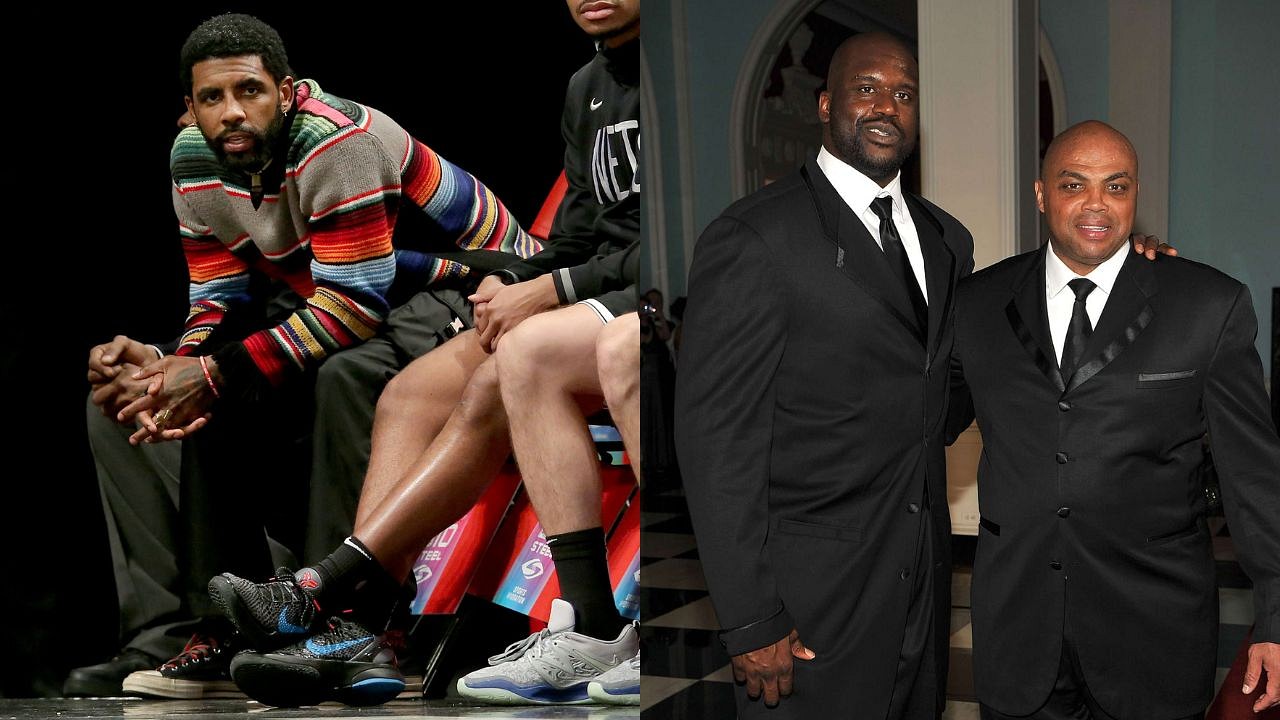 While the NBA may not represent its players' individual opinions, Kyrie Irving's recent antisemitic episode had Commissioner Adam Silver and co address the situation immediately, knowing the sensitive nature of the issue. It all began with the Nets guard sharing a link to a 2018 documentary film titled Hebrews to Negro**, which many believed had an anti-jewish theme to it.
Irving now found himself amid a storm of controversies, with many factions of the league condemning the former champion's viewpoint. While the 6ft 2″ guard did clarify his statements, he refused to apologize for the longest time, following which he was suspended and had to incur fines too.
Facing public ire, Irving finally decided to apologize as he faced an 8-game suspension, with Nets owner Joe Tsai leveling a host of prerequisites the 30-year-old was required to fulfill. With many voicing their distaste over Kai's stance, Shaquille O'Neal and Charles Barkley would call him out too.
Also read: "Must be Missing Those Paychecks": NBA Twitter's Polarizing Reactions to Kyrie Irving's Apology Video
Both Shaq and Chuck didn't shy away from expressing their disgust over Irving's statements, going as far as addressing the seven-time All-Star as an 'idiot.'
As the NBA continues to distance itself from Irving's past comments, O'Neal and Barkley join ADL's Shine A Light initiative in the league's effort to counter antisemitism.
NBA legends Shaquille O'Neal and Charles Barkley join Shine A Light initiative celebrating Hanukkah.
According to ADL's official website, the Shine A Light is an initiative to raise awareness about modern antisemitism through education, community partnerships, workplace engagement, and advocacy. ADL will offer webinars and resources through the Jewish holiday of Hanukkah.
Shine A Light uses the powerful story of Hanukkah, the Festival of Lights, to champion the message that light can dispel darkness. It seeks to catalyze conversations within and across communities — on the ground and online — so that people will better understand what constitutes antisemitism and take steps to respond.
With legends like Shaq and Chuck leading the movement, Commissioner Silver and co look to dispel anyone associating Irving's individual statements with the league.
Kyrie Irving has donated over $250K to charities after suspension.
Irving's generosity is no secret, the former Cavs superstar regularly engages in philanthropic activities. Some recent instances are donating $50K to the family of 15-year-old Jaheim McMillan, who was killed by police in Gulfport.
While his heart might be in the right place, Irving sincerely needs to exercise caution when it comes to his words in public.
Also read: "Think Before You Throw Stuff Out There!": Steve Kerr Addresses Kyrie Irving's Comments That Led to Suspension
---