"Alex Antetokounmpo can be better than me": Giannis hypes up his youngest brother ahead of workout with Pacers prior to 2021 NBA Draft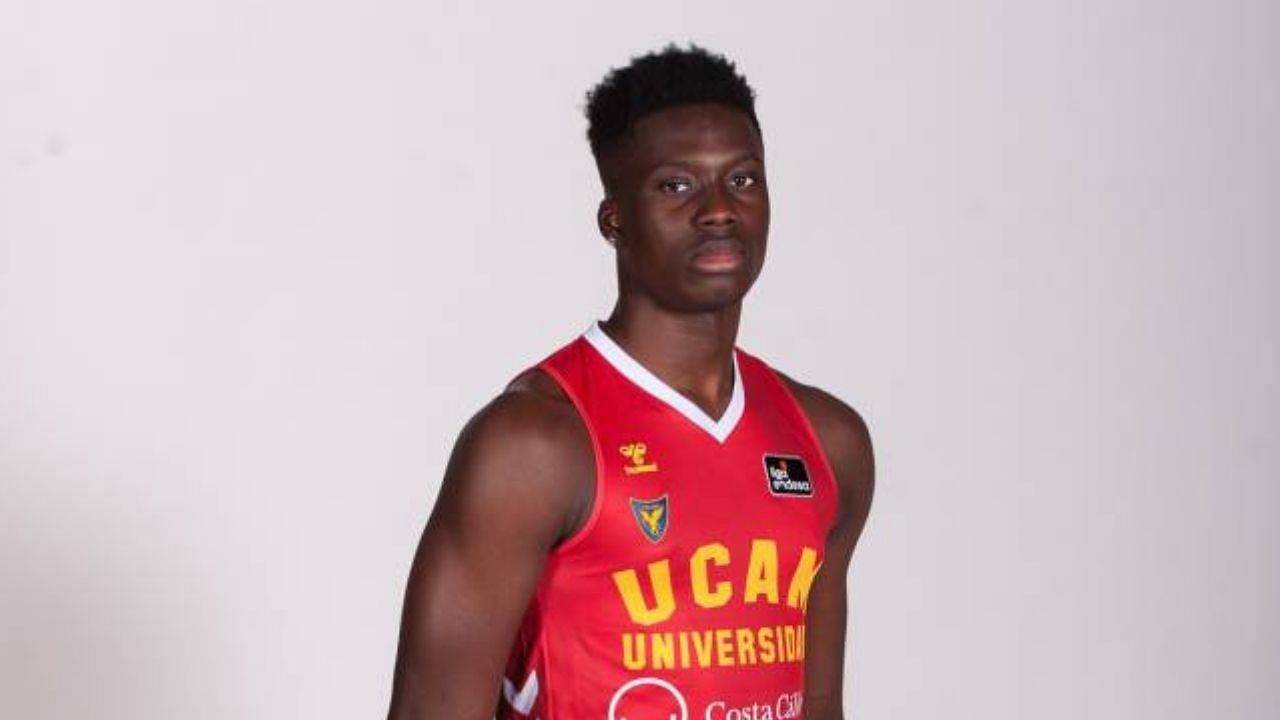 Giannis believes Alex Antetokounmpo can be better than him; Pacers call the youngest brother Antetokounmpo for a pre-draft workout.
With the older sibling being the more successful one when entering the NBA, it is easy to overlook the younger brother despite the clear talent they possess. Aaron Holiday is a certified ball player with the Pacers, Brook Lopez just manned the paint for a championship team, Seth Curry has become of the most lethal shooters in the NBA, and Alex Antetokounmpo could be up next. 
Giannis is fresh off of adding a ring and a Finals MVP to his resume, making it one of the most complete resumes in the NBA. His brothers Thanasis and Kostas definitely have the potential to become fully actualized versions of the 'Greek Freak' simply based off the genes they share with Giannis.
Also read: "Steph Curry and James Harden are worse artists than LeBron James and Kevin Durant": When the MVP guards recorded a 3-minute long remix for Footlocker in 2013
Alex Antetokounmpo is the ready to become the 4th brother to enter the NBA as at merely 18 years of age, the youngest Antetokounmpo ventured out to Europe to play for Spain's B-team. Fast-forward a year and he may find himself to be on an NBA roster. 
Pacers call up Alex Antetokounmpo for pre-draft workout.
Standing at 6'8 and weighing around 100kg, Alex Antetokounmpo would be a fine prospect for any NBA team to take a look at. In terms of his skill level, Alex has a decent shot from beyond the arc, shooting 6-9 from three-point land in his European debut and is clearly a gifted passer.
The Indiana Pacers will host Alex Antetokounmpo for a pre-draft workout today

Giannis: "I definitely think Alex can be better than me"

(🎥 @BleacherReport )

— NBA Central (@TheNBACentral) July 27, 2021
Also read: "Dwyane Wade should be the 2009 NBA MVP": When Bulls legend Michael Jordan rated the Heat superstar over LeBron James and Kobe Bryant
His footwork when attacking the rim needs a bit of work but he most definitely has the strength to get to the rack. With all the upsides an athlete like Alex Antetokounmpo has, it makes sense that the Pacers have called him for a pre-draft workout. 
Giannis has been quoted as saying that he believes his youngest brother can be better than him when it's all said and done. Given the fact that he's perhaps still growing and hasn't even entered his 20s as of yet, this prediction from the 2x MVP could come into fruition. 
---
Share this article