"As great as LeBron James is, Steph Curry is the world's best player right now": Kenny Smith boldly places Warriors legend over the King ahead of play in game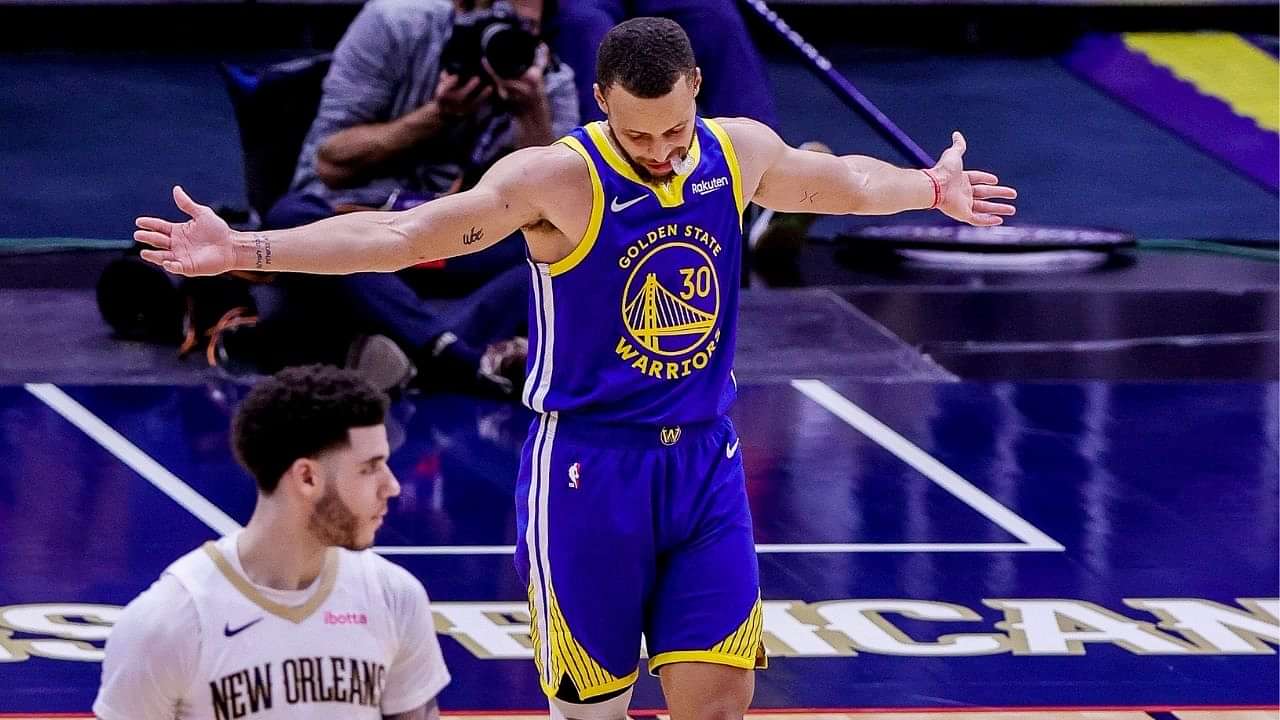 Kenny Smith took the unusually bold decision of launching a slight at LeBron James at Steph Curry's expense.
Unless you've been living under a rock for the past 2 months, this isn't all that outlandish a notion. Curry has showcased his best individual basketball of all time till date since coming back from a tailbone injury.
The man snagged Western Conference Player of the Month awards for both April and May. In his 28 games since the All-Star break, Curry averaged MVP-worthy numbers of 34.9 ppg while shooting 43.1% from long range.
Also Read: "Russell Westbrook makes the Wizards a serious playoff team": Tim Hardaway Jr hypes up Russ in his appearance on the JJ Redick Podcast
The Warriors were owners of a 23-27 record in the first week of April before Steph came back for good. They went on a 16-6 run to round the season out as the 8th seed in the West.
Steph's historic month of April saw him swish a mind-boggling 96 3-pointers in 15 games. At a rate of 6.4 made 3s per game, this represents a practically Utopian intersection of volume and efficiency.
Kenny Smith lauds Stephen Curry as the world's best player over LeBron James right now
One of the jobs of most analysts on TV is to view situations on the basis of cold hard facts. The cold hard facts of the past month-and-a-half suggest that LeBron James is in the neighborhood of 80% of his Finals self.
Steph, meanwhile, has been popping off at historically great levels. It's this that Kenny wanted to bring forth when he said that Stephen Curry is the world's best player at the moment.
Loading embed tweet https://twitter.com/espn/status/1395056558225203201?ref_src=twsrc%5Etfw
Also Read: "Shaq, you can't sneak in on live TV at 7'2″!!": Ernie Johnson and Inside the NBA crew roast Shaquille O'Neal for arriving late on TNT set
It is essential that the Chef brings his A-game to the Staples Center in front of a 9000-strong crowd today. The Warriors need him to put up a monster night to stand any chance against LeBron James in a one-off game.
Kenny Smith has added fuel to the already raging competitive fire with a statement that puts Steph at that pedestal. LeBron has never taken kindly to being considered below Steph in conversations like this.
---