"Ben Simmons will be a star player and will have a Championship ring": High school coach Kevin Boyle trusts 24-year-old to make it big in the NBA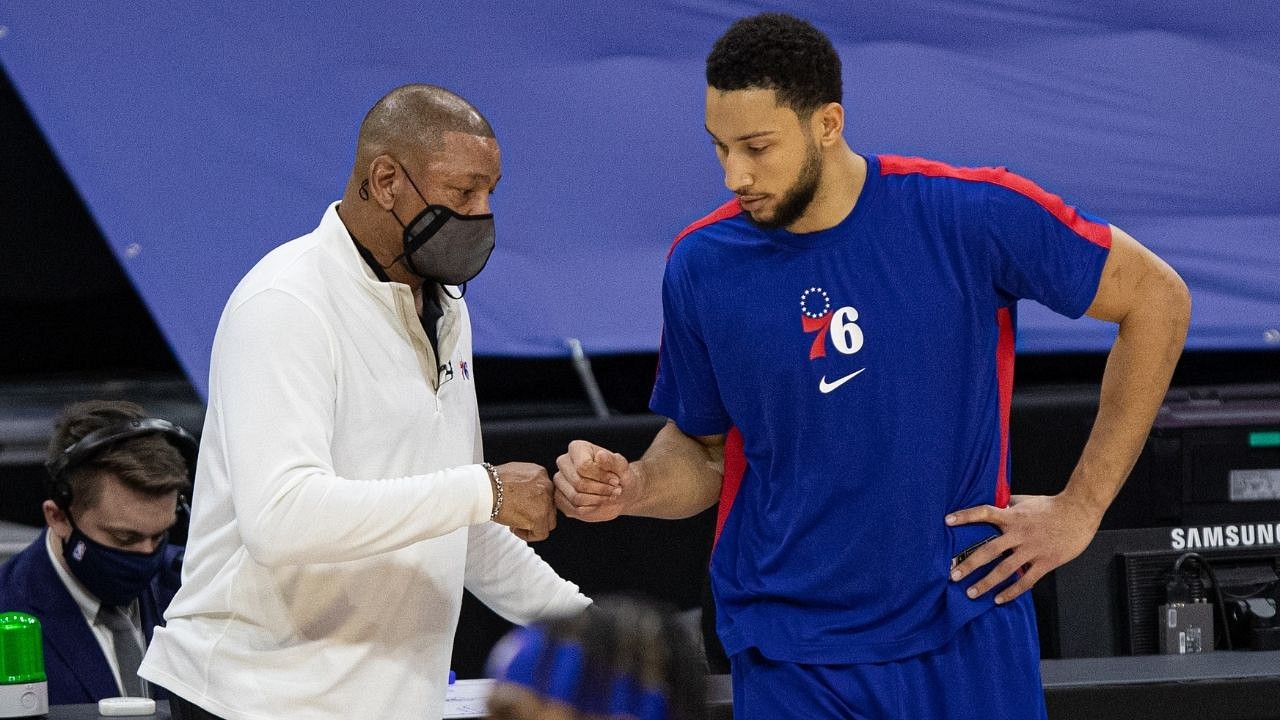 Ben Simmons' high school coach Kevin Boyle feels he can win the NBA championship and be a star player in the league.
Recently Ben Simmons has received a lot of hate on social media because of his underwhelming performances. A lot of people blame the young guard for the elimination of the Philadelphia 76ers. While Simmons may have had a terrible postseason, that does not take away the fact that he is a fine young talent.
The Australian native is known for being an elite playmaker and an exceptional good ball handler. Coupled with that he is also one of the best wing defenders in the league. He was simply not able to shoot the ball from the perimeter. Therefore each miss was a dent in his confidence and hence he stopped shooting.
The elimination was hard for the Sixers as they fought very hard and had great spells of play. However, it was hardest for the 2018 Rookie of the year as the fans trolled him vigorously for his flops.
Several trade rumors are floating around linking him with many franchises. One can easily mention this spell as his worst in his short but fruitful NBA career.
Also Read: "Write It Down, Work In Silence, Then Make It Look Effortless.": Kyrie Irving puts a cryptic Instagram post amidst rumors of turmoil in the Nets organization
"I'm very confident he'll be a star player": Ben Simmons' high school coach is confident about his talent
Despite the hate, there are a lot of people who still believe in his abilities. One such person was his former High School coach, Kevin Boyle. He came on the 'Takeoff' podcast and was in conversation with John Clark. He claimed that he believes Simmons will win the NBA title very soon.
"I'm very, very confident he'll be a star player, and a 10x All-Star, and a 3x first or second-team all-pro, and have a Championship ring. He's just too talented."
Doyle rightfully points out how Simmons' missing shots is more mental than physical. The young guard keeps to back himself to score from those shots. His mental block has hindered his shooting quality despite his experience in the league.
Also Read: "Kyle Kuzma, I'm your favorite player's favorite player:" When 16-year-old LaMelo Ball talked trash to Lonzo's former Lakers teammate
The only way Simmons can again progress as a shooter in the NBA is by backing himself. He needs to get his confidence back and take more shots. While some may not go in but the attempts will make him stronger mentally. It can make him a decent shooter even from beyond the arc.
---