"Bradley Beal Posts A Cryptic Emoji On Twitter": Kamiah Adams-Beal Responds To Wizards' Star's Strange Post During Swirling NBA Trade Rumors To Warriors And Celtics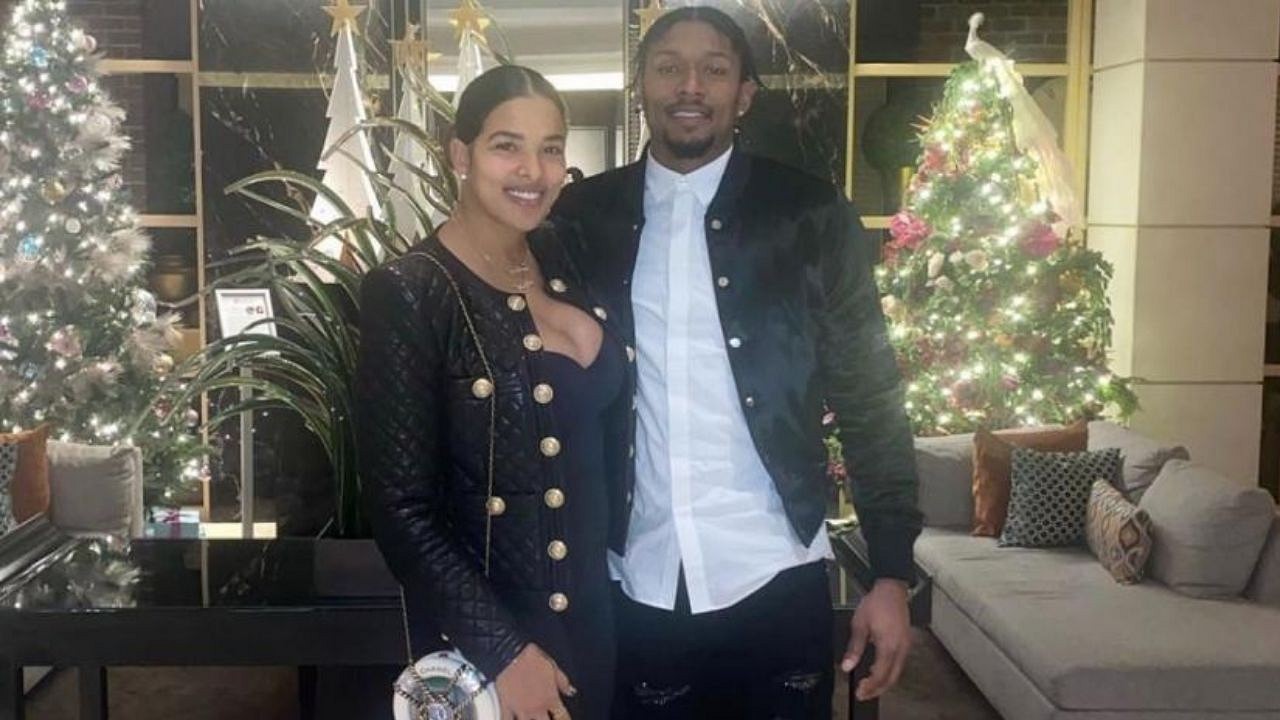 Bradley Beal hasn't put to rest any of his trade rumors with his wife Kamiah Adams-Beal joining in on a controversial Tweet.
There were reports that Beal was going to demand a trade before the NBA Draft, but those never came to fruition. However, Beal isn't letting those rumors die.
He posted something very cryptic on Twitter recently which had people guessing that he may want to be leaving the Wizards. His wife Kamiah Adams-Beal also had a very curious response to all of this, and it just added on to everything that had been happening.
Here is Beal's Tweet:
🤔

— Bradley Beal (@RealDealBeal23) August 4, 2021
And her wife's reply:
Oh wow…..

— Kamiah Adams-Beal (@KamiahAdams) August 4, 2021
Also Read: "We want to win, and if anybody was not with that, then we've got issues": Steph Curry Is Happy With Golden State's Free Agency Despite Not Landing Big Name Players
Bradley Beal Could Still Be On The Move To The Warriors Or Celtics
Beal could be of great value to both the Celtics and Warriors. He's an incredible threat on the offensive side of the bal, finishing second in scoring last year to only Steph Curry.
He's repeatedly made the Wizards playoff contenders even when the rest of their roster has been subpar. After the departure of Russell Westbrook, many people expect Beal to be next in line.
Both teams are contenders in their respective conferences and both had pretty disappointing seasons last year. The Warriors failed to make the playoffs once more as Klay Thompson was out with another injury.
Meanwhile, the Celtics struggled to find chemistry throughout the year and Jaylen Brown's injury seemed to be the final nail in the coffin.
They made the playoffs but the Brooklyn Nets made quick work of them, winning the series in 5 games. Jayson Tatum is one of the best young stars in the game right now, and he'd definitely benefit from the arrival of a superstar like Bradley Beal.
While Beal's Tweet is a little bit suspicious, it doesn't seem like he'll be leaving the Wizards, at least not this year. Next offseason will be interesting to watch, however, regarding his situation.
Also Read: "Kobe Bryant Used To Do Us Dirty In Practice": Nick Van Exel Opens Up About The 'Mamba Mentality' Kobe Would Bring As He Used To "Work So Freaking Hard"
---